Kawasaki 4th Year Anniversary Discount Offer - 20000 BDT Discount
Last updated on 17-May-2022 , By Arif Raihan Opu
Kawasaki is one of the most popular motorcycle brands all over the world. Kawasaki is for its premium and higher cc motorcycle. But for the cc limitation in Bangladesh Kawasaki is not able to sell their higher cc motorcycle in Bangladesh.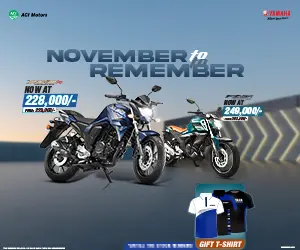 Recently Kawasaki Bangladesh completed years. For this reason, Kawasaki Bangladesh is giving discounts on their popular motorcycle. Kawasaki is giving a maximum 20,000 BDT discount on their motorcycle.
Kawasaki is giving a 20,000 BDT discount on their most popular motorcycle Kawasaki Ninja 125 2022 version. There are two colors are available for this model. One is WSBK Racing Edition and another one is White Neon.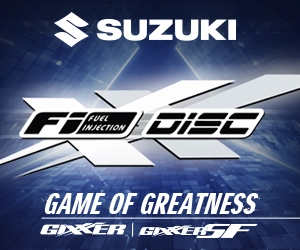 Kawasaki KLX150 BF is one of the premium off-road motorcycle model in Bangladesh. One model in this segment. Kawasaki is giving a 10,000 BDT discount on this motorcycle.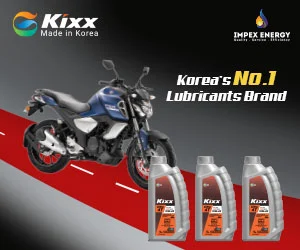 Asian Motorbikes Limited is the official distributor of Kawasaki Motorcycle in Bangladesh. Last month we saw that they will produce 500cc motorcycles in Bangladesh. It was a proud moment for Asian Motorbikes Limited.
Before them, Runner Automobiles Limited produce higher cc motorcycles in Bangladesh. Runner also imports bikes to the other countries.
Click To See Kawasaki KLX150 BF Review
But now Kawasaki will also produce in Bangladesh, but only for import. Because we have cc limitation for bikes in Bangladesh. We hope this cc limitation will raise very soon.
Kawasaki Bangladesh celebrating their 4th year anniversary this month and also Eid is knocking on the door. So if you want to buy a Kawasaki motorcycle this discount offer will help you to buy your favorite Kawasaki motorcycle.
To see the details Kawasaki Bike price in Bangladesh and Kawasaki Bike showroom near you visit BikeBD.Com. Stay with us for more update motorcycle news.
Published by Arif Raihan Opu
You might also be interested in