Regal Raptor 125 Review, Specification, Price in Bangladesh
Published On 28-Oct-2015 05:30am , By Shuvo
Hello Riders! Today here we are with yet another visual review and this time it's about the all new cruiser Regal Raptor Daytona. This bike now before we move forward needs a denotation with a small disclaimer and that is, In Bangladesh the seller company is presenting Regal Raptor 250 Daytona where in import paper it is Regal Raptor 125. Whatsoever, let us head in detail with Regal Raptor 125 Review.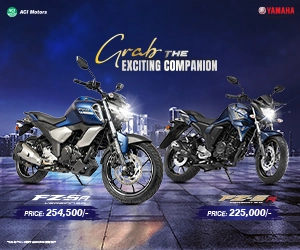 Back of The Name:
Now before the start, let us tell you a little about the background of the brand because we are unsure of how many of you are familiar with this brand name. Being an ardent fan of custom made choppers and a distributor of bike parts in the world market, Mr. Horse Zhang, the owner of Lifeng Group Co. Ltd. has instigated himself to manufacture choppers in 1990 (Source). His interest for sports, speed and especially his passion for horses since childhood has dragged him into this business.
Thus, he has initiated the process by inviting a designer and his friend from Australia to design the logo of Regal Raptor. Since then, afterwards Regal has found its forte in producing highly specialized, quality motorcycles by focusing on their Chopper, Cruiser, Sports and Custom motorcycles. Regal Raptor has established itself with distributors worldwide including: Bangladesh, USA, England, France, Singapore and many others. The company has expanded to a huge industry and has patented over seventy percent of their parts to more than twenty countries! This includes Bangladesh as well.
Also Read: Cashback Offer on Yamaha Motorcycles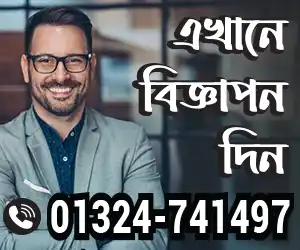 Enforcement of The Cave:
Now the best part of this Regal Raptor Company is their motorcycles ranging from 250cc–1600cc, where all are air or water cooled and consist features such as twin cylinder, four stroke engines; and comply with the strict standards of Euro 3 Homologation hence, making them one of the advanced motorcycles in the world. Control over the quality of production is one of their greatest strengths and hence made them one of the ISO9000 certified company.
They have their own aluminum casting facility, enabling them to fully manufacture components such as crankcases and cylinder heads. They have their own steel tube processing plant where they manufacture chassis, handle bars, rear carriers and accessories. They also own a steel pressing plant where they manufacture fuel tanks, fenders and other deep pressed components. To power up their motorcycles, they have their own engine and motorcycle assembly lines. Woohhh!! Now how many motorbike companies have these kinds of features?


Power House:
We are quite sure it might hike up your excitement about the bike after knowing its back. So not making you wait anymore let us give you a tour of the all new Regal Raptor Daytona. Now as mentioned before it got a two cylinders, four stroke, water-cooled and inside balance shaft engine with a displacement of 125cc of each cylinder. The engine of the bike is specified to give a maximum power of 10.88BHP (8 kW) @ 9500RPM and a maximum torque achieved at 6500RPM.
The engine is SOHC type where the throttle is cable operated and fuel supply is carbureted. The ignition is analogue CDI (Capacitive Discharge Ign.) system. You will find here five speed manual gearbox with wet type multi-plate clutch controlled by manual cable & left hand operated clutch lever. Furthermore, it also features a transverse engine mounting, NGK Platinum alloy spark plugs and adding more with both kick & self starting system.


Tire, Brake & Suspension:
Moving ahead to the tires and braking system of the cruiser, it got the tires of size 90/90-21 on the front and 160/80-16 on the rear, where both tires are tubeless type. The wheels are all alloy with nice looking alloy spokes. The chopper is equipped with hydraulic disk brake both with front & rear wheel. You will find the front brake set with vented twin disk and the rear with single disk.
The suspension is one of attractive feature of this chopper. The front set is telescopic fork features with a cartridge suspension system and rear set is mono shock suspension system with swing arm along with chassis.


Dimensions:
The Regal Raptor designed on a steel tube double cradle frame where the overall dimension is quite huge and its 2335mm x 965mm x 1100mm with length x width x height. The wheelbase is also large and it is 1549mm which makes quite a big deal maneuvering the cruiser in our congested local roads. Though the weight is 160Kg but it will not put you on any hassle where the saddle height is 686mm.
The seat is quite large and seems comfortable. The double exhaust pipe with chrome coating really gives the feel to the rider riding something classic. The odo console, lamps, signals and the levers also designed to give the feeling to be classic.
So riders coming to the last part of this review, Regal Raptor has been winning the hearts of the crowds who like to drive crazy, rugged individuals and who love to hover around the world freely. It has already created a lot of speculations among the people and we are already looking forward to assume the demand this bike can create among the customers.


Let's just hope for the best! But one thing we can say for sure, with its worldwide influence and rapport built up with various distributors, one can be assured of Regal Raptor's Quality, Performance & Standards. Thank you all.


Specification of Regal Raptor:
Engine
Double Cylinder, Four Stroke,
Water Cooled, SOHC Engine
Displacement
124cc (Each Cylinder)
Bore x Stroke
44mm x 40mm (over square – short stroke)
Compression Ratio
Not Found
Maximum Power
10.88 HP (8 kW) @ 9500 rpm
Maximum Torque
Achieved @ 6500 RPM
Fuel Supply
Carbureted
Ignition
CDI
Starting Method
Electric
Transmission
5 Speed
Final Drive
Chain
Frame
Steel tube double cradle
Dimension (Length x Width x Height)
2335mm x 965mm x 1100mm
Ground Clearance
Not found
Wheelbase
1549mm
Weight
160 Kg
Fuel Capacity:
14 Liters
Suspension (Front/Rear)
Telescopic fork features with cartridge / Mono Shock
Brake system (Front/Rear)
Twin Disk / Single Disk
Tire size (Front / Rear)
Front 90/90-21 and 160/80-16; Both Tubeless
Top Speed
135Kmph
Speedometer
Analog Round Pit
Price
BDT 2,50,000.00
*All the price and specification is subject to change upon company rules, policy, offer & promotion. BikeBD is not liable for the changes.
For further updates keep visiting our website and subscribe to our BikeBD Youtube channel, and also eye on our BikeBD Facebook Fanpage. See you soon with the latest discussion, review & news.
See Available Motorcycle & Scooter Brands in Bangladesh
See All Updated Motorcycle & Scooter Prices Here
See Nearest Motorcycle & Scooter Showroom Addresses To You
Related Article You May Like:
Read By Category:
You might also be interested in