Yamaha R15 V3 (Indo) 5,500 KM Ownership Review - Miraj
Published On 25-Nov-2021 09:52am , By Raihan Opu
Assalamu Alaikum, Hello Bikers. I am Miraj. I am a Yamaha R15 V3 user. At present my bike is running about 5500 km. I am a resident of Rampur area of ward 17 of Feni municipality under Sadar upazila of Feni district. A student by profession. In my life I have ridden many bikes of my relatives and friends. But my first bike is a Yamaha YZF R15 V3 Indonesia 2019.
Before we start the main topic if you want to know r15 v3 price in bangladesh and all discount offers , news, review follow our FB groups & YouTube channel and website. I think you won't be disappoint after reading this bike review.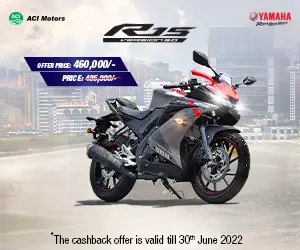 Yamaha R15 V3 (Indo) 5,500 KM Ownership Review
I have loved bikes since childhood. I know why I would be more attracted to bikes than all other vehicles. The car is also one of my favorite vehicles. But the best thing to do is to ride a bike, although the highways in our country are very risky for bikers.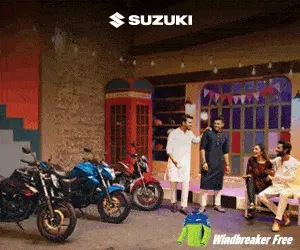 I chose my Yamaha R15 V3 Indonesian version after considering all sorts of trivial issues starting from the reviews of the long-time senior brothers. BikeBD's first impression video also made my choice easier.
Besides, my elder brother from my area has a 2016 model Indonesian R15 V3 bike, so I also got to try that out. I use the bike both as a daily commute and to go on tours. The price of my bike at the time of purchase was 5,10,000 (five lakh ten thousand) taka. I took the bike from Hridoy Motors in Malibagh, Dhaka.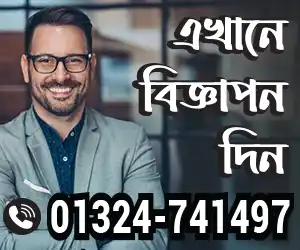 I don't live in Dhaka for which I have to face some problems with the matter of service. Since I bought the bike unofficially, ACI will not provide paid service for my bike. So, there was no way without a local expert. I haven't serviced my bike in this 5,500 km run yet. But due to bad oil, FI had to be cleaned.
Besides, I don't feel the need for any servicing yet. While maintaining the break-in period of the bike, the mileage of in first 2000 km bike was 37-38kmpl, but now I am getting some better mileage after 3000 km, about 41kmpl in the city and 43-45kmpl on the highway.
Since it is normal for sports bikes to have low mileage, so it is not a problem for me to accept. A biker's hobbies and passions revolve around their bike. Although at first, I used to wash the bike almost every 3/4 days. But I learned that it might ruin the decals of the bike. But I try my best in keeping my bike clean.
First 4500 km I used Yamalube 10w40 grade mineral engine oil but now I am using Motul 300v 10W40 Synthetic oil. Yamalube is priced at 500 BDT and the Motul 300v is priced at 1500 BDT.
The smoothness and gear shifting of the bike in the current engine oil is great though the previous one was not bad in any way. I have made some modifications.
I have installed a Smokey windshield, Exhaust Guard, extended underbelly protection, I have also installed a Radiator Guard. In addition to these, I have put a winglet under the front head light. So far, my top speed was 138kmph.
5 good aspects of the bike: -
Good looks.
Smooth controlling.
Fast gear shifting using A&S.
Aerodynamic Shape.
Built-in emergency indicator.
5 bad aspects of the bike: -
Stock headlights have low light.
Too lenient steering.
Small Pillion seat.
Somewhat unsuitable for city rides.
No grab rail for the pillion.
Click To See Yamaha R15 V3 2018 First Impression
So far, I have toured with the bike to Sylhet, Sunamganj, Khagrachari-Sajek, Chattagram, and many other places. Since it is a sports bike, there is no comfort in the long tour.
The sitting position causes pain in the hands, neck, and waist when riding for a long time. I like the Yamaha R15 V3 Monster bike considering all the aspects. Just as there are good sides to all things, there are also bad sides. So, it is normal that not all aspects are positive. Overall, I am satisfied with the bike.
If You want to Know About Yamaha Bike price in Bangladesh and Yamaha Bike showroom near you visit Our Website. Stay with us for more update motorcycle news.
You might also be interested in