Race Fiero 150FR - First Impression By Team BikeBD
Published On 16-Mar-2017 09:52am , By Saleh
There are a lot of Chinese motorcycles in Bangladesh; many bring in the cheap quality motorcycles, but few have the courage to introduce us with the Top Quality Chinese motorcycles in Bangladesh. Among the few we will represent you with the First Impression Review of Race Fiero 150FR.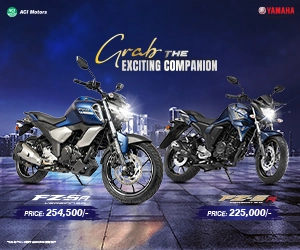 We will present to you the Test Ride Review of Race Fiero 150FR after a test ride of the bike for at least 2500 km. Race Global brings this bike from CF Moto which is one of the fastest growing and technologically advanced motorcycle company in China in 150cc category. CF Moto also has a range of 400-650 cc motorcycles in their portfolio
Engine: Fiero 150FR is equipped with 150cc water-cooled EFI engine which is technologically modern.It helps to make the ride smoother and save fuel at the same time. The engine delivers 11.8 BHP & 10.7 NM of Torque which may not seem enough on paper but the picture is totally different when you actually ride it. On top of that we believe that this bike will be praised more for its build quality & durability rather than top speed.
It has a 6 speed gearbox & dual power delivery mode Economy & Sports.As we are still in the break-in period of the bike so we can't feel the difference but according to the distributor in ECO mode the bike will consume less fuel while in the Sports mode it will sharpen up the throttle response.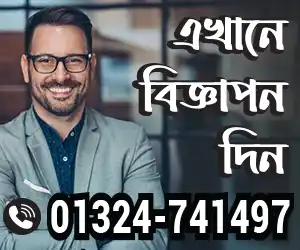 Design & Features:Race Fiero 150FR is designed by Kiska, the same company who designed brands like KTM among others, so you will find some similarities with KTM motorcycles on this bike's design. It has LED parking light with a Halogen headlight which surprisingly is very powerful and provides great visibility.
The headlight of the bike stays on all the time as a stock feature to portray the Euro culture but it can be customized as per your requirement.Tail end of the bike is compact as the seat consists of two parts & pillion seat is not too high.
It features an inverted shock absorber in the front & mono shock at the rear, under belly engine cover, dual disc brake, tubeless tires & most important of all 130 rear section tires as standard. Handlebar is a straight unit with a small speedometer with lots of cool features.
Speedometer features an analog rev counter with a digital speedometer, it also shows you time, engine temperature, fuel meter & trip meter.You can adjust and set the RPM Warning Light as per your preference which is a feature you mostly get on high end aftermarket rev counters. It also have a timer where you can record or measure your lap time around a race track Gear indicator could have been an advantage and white back light of the speedometer cluster can be adjusted for better visibility.
It has a tubular lattice frame which provides dimensional stability & the light weight construction helps for better handling of the bike on the road. Braking system is a floating type, front brake is 218 mm with twin pistons while the rear is 240 mm in diameter with single piston.
The bike has a 10 liter fuel tank. Looking at it we can see that both the front & rear mud guard won't be good enough to stop the water or mud to enter into the engine or the pillion seat during the rainy season. Exhaust is short but I like the design. Switch gear quality could have been a bit better given how the whole bike is designed.
FIRST RIDE: Firstly the bike we received for Test Ride is a brand new bike so we are still maintaining the break-in period rules where we kept the speed under 60 km/h with no hard acceleration or braking.
For us the bike accelerates very well & with smoothness. Suspension though seems to be hard but it will get smoother once we pass the break-in period. Yes unlike many bikes there are engine over heating issues but we will wait after the first service to see whether it improves or not. Regarding the turning radius of the bike, if it was smaller it could have given the rider better control over the bike in the busy traffic.
To us the best part of the bike was the braking! I think among this price range it has one of the best braking system in Bangladesh. Riding it for 300 km till now I can feel that it should be a good bike for off-roading as the front fork is of very good quality also because of the chassis & tires. I think someday the foot peg will kiss the tarmac on the corners.
The seats are comfortable. Horn is enough strong for highway rides so are the headlights but I think in rainy season it will be a bit uncomfortable to ride with little protection from the mud guard. The bike weighs 142 kg which is not considered an issue as it also helps with the handling of the bike.
We hope that this First Impression review of Race Fiero 150FR will shed some light on the brand new motorcycle that is been distributed by Race Global in Bangladesh. We will post a full on Test Ride Review after we test the bike for 2500 km on both city & also on the highways of Bangladesh. The specification, color options showroom address & price of the bike is given below.
Note: Because this bike requires RON 93 fuel & the fuel quality of Bangladesh are mostly poor it is requested to put good quality fuel in the bike because from our experience we have seen that contaminated fuel can create problems for the bike to start.It is advised from the company that you check the spark plug at regular basis & take good quality fuel. As this motorcycle is a bit advanced due to its technology, it is recommended that always contact with the service center for any type of problems.
Click Here To See The Latest Price of Race Fiero 150FR
SPECIFICATION OF RACE FIERO 150FRENGINE
Type: Liquid cooled EFI overhead cam shaft
Cylinder: 4 Valves; Single Cylinder
Displacement: 150 CC
Bore x Stroke: 57.0 x 58.6 mm
Compression Ratio: 10.5 :1
Max Power: 11.8 BHP @ 8500 RPM
Max Torque: 10.7 NM @ 7000 RPM
Ignition: ECU
Fuel System: EFI
TRANSMISSION Clutch: Wet, Multiplate
Gear: 6 speed
Final Drive: Chain
Brakes & Suspensions
Front Brake: 292mm Single disc, 2 pistons caliper
Rear Brake: 220mm Steel disc, 1 piston caliper
Front Suspension: Upside Down Telescopic (Inverted)
Rear Suspension: Mid Positioned, Mono shock absorber.
Front Tire: 100/80 R17 M/C 52 H 175
Rear Tire: 130/70 R17 M/C 62H 200
Dimension
Overall Length: 2025 mm (79.72 in)
Overall Height: 1070 mm (42.12 in)
Overall Width: 770 mm (30.31 in)
Wheel Base: 1360 (54in)
Ground Clearance: 150 (5.9 in)
Seat Height: 785 (30.9 in)
Fuel Tank Capacity: 10 L
Curb weight: 142 KG
COLOUR OPTIONS: Blue, Black & White
Price: Race Fiero 150FR Price: 209,000 BDT ( they reduced the price a week back from 229,000 BDT )
For more details about the bike please contact: Office: 387, Tejgaon Industrial Area Dhaka, Bangladesh Showroom: 44, South Avenue, Gulshan 1, Road 134 (Badda Link Road). Dhaka, Bangladesh Contact Number: +8801755 667 000
For further updates keep visiting our website and subscribe to our BikeBD Youtube channel, and also eye on our BikeBD Facebook Fanpage. See you soon with the latest discussion, review & news.
See Available Motorcycle & Scooter Brands in Bangladesh
See All Updated Motorcycle & Scooter Prices Here
See Nearest Motorcycle & Scooter Showroom Addresses To You
Related Article You May Like:
Read By Category:
You might also be interested in