Motorcycle Riding On a Rainy Day – 5 Tips
Published On 31-Jul-2021 12:10pm , By Saleh
Riding a motorcycle free is always fun and the fun factor of a pleasure ride obviously multiplies in the rain. Though riding in the rain in the daily rides or commuting for livelihood is much suffering and unavoidably some of the riders hate most. But whatever your riding purposes and test or whatever type of rider you are get here our 5 tips on motorcycle riding on a rainy day.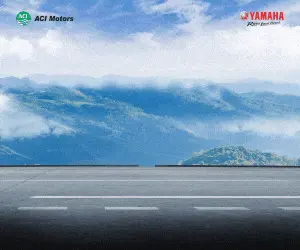 Motorcycle Riding On A Rainy Day – 5 Tips
Motorcycle Riding On a Rainy Day – 5 Tips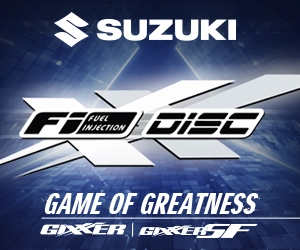 Perhaps you are riding for pleasure or just responding to the call of duty or in need of daily commuting you'll definitely agree that riding in the rain is the tougher situation to tackle than any of the usual dry days. Therefore, before putting your focus on and get more cautious on riding don't forget to follow below mentioned tips on motorcycle riding on a rainy day.
Check Motorcycle Tire For Proper Air Pressure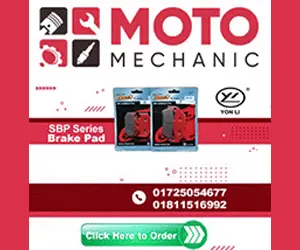 It's a key part of the motorcycling bible in any type of riding, in any situation, and on any type of terrain to check motorcycle tires for proper air pressure. Not in any certain riding event, it takes special attention to check for the proper tire pressure but of course one should double-check the issue before riding in the rain on the wet and slippery tarmac. And on a rainy day, it's wise to keep the air pressure a bit lower than the recommended standards.
Check Motorcycle Brakes For Perfect Workability
You can't take a motorcycle for a ride on any day in any condition or on any surfaces without proper workable setups of brakes. If your motorcycle is brakeless or dealing with poor activity it's better to be prepared for a nasty crash.
And while you are attempting for riding on a rainy day on the wet tarmac without a proper workable brake setup then it's quite like inviting yourself on a hospital bed. So check your motorcycle brakes for proper workability before riding on a rainy day.
Check The Motorcycle Light & Signal System
Before every ride, it's advised to check the motorcycle light and signal system for proper workability, and on rainy days its carries much more significance to avoid further collision and ensure safety. So it's wise to be confirmed about the motorcycle light & signal system to be in proper order and then go for a ride.
Get Proper Rain Protective Cloths
Riding in the wet condition is somewhat an awful state for a rider no matter someone loves to ride in the rain or not. For a comfortable ride, a rider needs to stay dry therefore feel comfortable, and thus stay focused.
So before riding on a rainy day keep a waterproof rain suit and dry bag within. It's also advised to wear lighter and quick-dry type apparel on rainy days and don't forget to wear the minimum protective gear underneath.
Ride More Controlled & Concentrated
On rainy days, roads and terrains remain wet, muddy, and slippery. Moreover, every vehicle deals with lesser balance and control than a usual sunny day or dry time. So you can't expect a hundred percent balance and control on your bike also.
So it's wise to be more controlled on speed, maintaining a safer distance from other vehicles, and ride more concentrated than a usual dry day. Literally, this is the key tip to stay safe while motorcycle riding on a rainy day. Thanks.
You might also be interested in