Speedoz Ltd Is The New Exclusive Distributor Of MT Helmets In Bangladesh
Published On 18-Jul-2023 12:20pm , By Arif Raihan Opu
In a bid to enhance road safety and provide motorcyclists with top-notch protective gear, Speedoz Ltd has joined forces with MT Helmets, a globally recognized manufacturer of high-quality motorcycle helmets.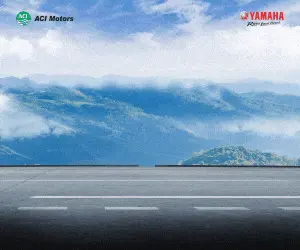 This partnership is set to revolutionize the motorcycling experience in Bangladesh, ensuring riders have access to reliable and innovative head protection that meets international safety standards.
Speedoz Ltd has been a prominent player in the motorcycle accessories industry in Bangladesh for over a decade. Known for its commitment to quality and customer satisfaction, the company has earned a solid reputation as a reliable source for motorcycle gear and accessories. With a diverse range of products catering to riders of all types and preferences, Speedoz Ltd has remained at the forefront of the market.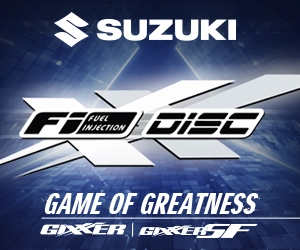 MT Helmets, on the other hand, needs no introduction in the world of motorcycling. As a renowned Spanish helmet manufacturer, the company has been crafting cutting-edge headgear since its inception in 1968. With decades of experience, MT Helmets has grown to become one of the leading brands globally, trusted by riders for its advanced safety features, comfort, and innovative designs.
The alliance between Speedoz Ltd and MT Helmets is bound to elevate the safety standards of Bangladeshi motorcyclists. Speedoz Ltd has been chosen as the exclusive distributor of MT Helmets in Bangladesh due to its extensive network, profound understanding of the local market, and a shared vision for promoting rider safety.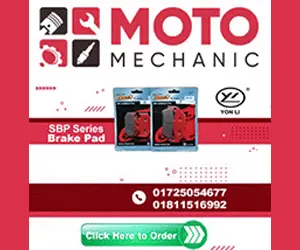 The collaboration between Speedoz Ltd and MT Helmets marks a significant milestone in the advancement of road safety in Bangladesh. By providing access to top-of-the-line protective gear, this partnership aims to reduce the number of motorcycle-related injuries and fatalities, ensuring a safer riding experience for motorcyclists across the nation.
Bangladeshi riders can now rest assured that they have a reliable and dedicated partner in Speedoz Ltd, offering the best head protection solutions the industry has to offer through MT Helmets.
Published by Arif Raihan Opu
Creating a value of life isn't easy. But creating life valuable is easy. So I tried to creating value and make an impact. I like to work in a team that is cooperative and helpful. I like to share my knowledge and skills for the betterment of the company. Always find out the opportunities and use in a proper way.
You might also be interested in