Preparation Tips For Motorcycle Long Distance Touring
Published On 26-Oct-2013 02:26pm , By Shuvo
Dear Riderz, here I'll discuss about some simple Preparation Tips For Motorcycle Long Distance Touring. Vary recently I had shared one of my long trip in shortest time experience with you here. From that tour I have learnt something which I wish to share with you.
Preparation Tips For Motorcycle Long Distance Touring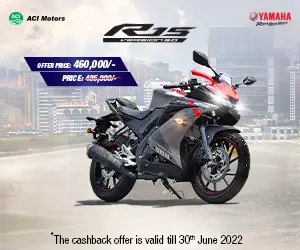 Many of us want to ride a long distance to roam and enjoy a long ride. But to do that we need some preparation to make the tour enjoyable and of-course safe. When you ride safe and hassle free, than it gets more pleasurable. And with a perfect plan & preparation you can travel alone for a long trip even in an unknown road. So let's start.
Primary Layout of A Tour: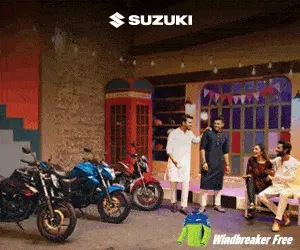 To give the trip a primary image, first you have to make a primary layout of the tour. It will be fine if you make a log book to get furnished your plan. Collect & calculate related rough information's as much as possible like:
Tour cycle : Like, Rangpur-Bogra-Sirajgonj-Dhaka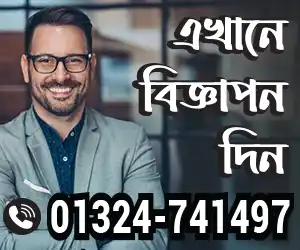 Total approximate length of the trip : 325 km
Approximate duration of the trip : 8 hours
Determine approximate driving time : 6 hours
Approximate average speed : 60 kmph
Number of tea break : 4 times
Continuing speed range : 40-90 kmph
Approximate expense on bike : Tk.1200 for octane & 500 for engine oil
Other expense & Bridge toll : Tk. 300
Safe deposit : Tk. 2000
After collecting this raw information's you can realize what you can do. Is it possible to you or not. But don't be upset or over confident. Cause nothing is impossible and every over confidence can spoil you. So go for the next step as you can't burry your dream without a précised try.
Area of Concentration:
At this step you can concentrate on some core items to make a clear image considering the tour. You can concentrate on some issue like:
Course layout Mapping:
You can draw your course layout on a map. It is best to collect it from Google map and take a print out of it. Work on it in detail.
Distance, Timing, Break Point Mapping:
Collect the distances of each point of your trip circuit. Select your break point and estimate to reach at the points calculating with minimum average speed. Make approximate break time on the point. Thus you can design a complete map of the distance, break point and timing.
Security Issues:
Collect vast information of the course as much you can. Most of the time truck drivers can help you nicely for this purpose. Collect information about road condition, refueling stations, hotels, road traffic condition; and of-course ensure safety issue on road both for rider and the bike in some uneven time. And map your course line to avoid such place or pass away such place with in safest time. Also consider natural calamity & political unrest while mapping for a motorcycle long distance touring.
Estimate Approximate Expense:
You have to estimate approximate expense of your tour. Consider fuel, engine oil, food, unplanned night hold, repair of bike, medication etc for your costing. And keep adequate arrangement of money with you.
Dress Selection On Tour:
It's an important issue while motorcycle long distance touring. Human body get easily dehydrate when rushing in the open air as skin dries off easily. So it is appropriate to wear full sleeve cotton T-shirt. Don't use collar shirt as collar make noise fluffing with air at high speed riding. It is nice to wear little loose fitting cloth, but not so loose so that it can fasten with own vehicle or touches other vehicle while crossing or overtaking. It will fine if you wear an all-weather suit with full faced helmet. And of-course wear hand gloves & heavy boots. If rainy season, wear quality rain suit.
Digestive Plan On Tour:
If you have planned to ride a long distance, you have to concentrate on the digestive on the way. Never take food from road side open shop. Never take rich food. It will fine if you carry dry food like Noodles or Ruti from home. Taking heavy meal can loose your stamina. On the short break take enough saline water, chocolate bar and banana to keep up your stamina and hydration of your body. While riding a long, chewing a chewing gum really works fine against tiredness.
Break Time Stress Free Exercise:
It is helpful on long ride to take little stress free exercise while taking break on the trip. Just do some free hand exercise to keep your body free from stress and keep blood circulation running everywhere of your body.
Backpack item:
It is also a necessary part of a long tour. Select your luggage or backpack item carefully. Only light weight & necessary item include in your list. You can add water bottle, saline pack, chocolate, chewing gum, first aid kit, extra T-shirt, small towel, rain coat, mobile charger etc. in your backpack.
Riding kit:
It is an essential part, while you traveling with your bike. Select all the necessary item related to ride the bike like driving license, blue book, insurance, set of tool kit, extra spark plug, security lock for bike, helmet, sun-glass, gloves, light watch, helmet visor cleaner, chain oiling kit, cash, ATM card, identity card, cellular phone, camera etc. And also keep your scheduled map or tour planning log book.
Physical & Mental Preparation:
Yes that is the most important think for a tour for a rider. I think after concentrating all the steps you are confident enough and prepared enough for your tour. Just keep belief, maintain the detailed planning for the trip, you can ride miles and miles away.
Bike Preparation:
The second most important thing before a ride. You know your bike better. To me bike is a living being, you can understand him & he can understand you. So take care of him. If you think your bike can run for the distance you have planned, and then get the routine preparation.
Change the engine oil
Check the battery & fluid
Check spark plug & clean it. keep an additional spark plug
Check air filter & clean it
Check clutch & break cable & hydraulic hose fittings
Check breaks & confirm smooth breaking
Check head lamp, confirm low & high beam position.
If necessary attach extra fog light for clear visibility.
Check horn & turning indicators
Clean, oil and align the chain & sprockets
Check tier thread for proper road grip and check for the leakage
Confirm tire pressure in appropriate measurement
Before Starting Checklist For Rider & Bike:
Yes this is the last. You are ready to ride. Just make a checklist for you, your bike & group members to check them out on before your starting. This really will be very much helpful for a hassle free, safe, successful & pleasurable Motorcycle Long Distance Touring. I think this is enough to make a Motorcycle Long Distance Touring toward an unseen wide road. Ok, let's ride!
You might also be interested in