A Joyride of 379 Km within 8 Hours (Part-1)
Published On 21-Oct-2013 10:42am , By Shuvo
Hello riders, here I am very much excited to share my recent bike tour experience with you. In this tour I have covered 379 km within 8 hours where my riding time was less than 6:30 hours. The course of my tour was Rangpur - Saidpur - Thakurgaon - Boda - Ponchagorh - Tetulia bypass - Banglabandha - Tetulia town - Ponchagorh - Boda - Debigonj - Domar - Nilphamari - Saidpur - Rangpur. This is my longest bike tour in shortest time till today....
A Joyride Of 379 Km Within 8 Hours (Part-1)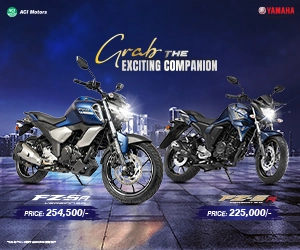 Earlier story: My biking life is quite long which started from 1992, when I was student of class seven. And I am a frequent rider that I have a habit to move anywhere even any shortest distance with bike like 100-200 miters. My family members tell that, if possible I would have gone toilet by my bike. Whatever, I have roamed within my area with my Honda H100S a lot, and lots of time in some sunny day I used to make trip to my grand fathers village at Kurigram from Rangpur which is around 150 km. I am very much frequent to ride within 100-200km in a day, where my highest ride is not over 260 km in a day. And I have not desired any time to go over that. But my passion changed when I owned a Yamaha Fazer 153 on 2010. The cool engine power and the gravity of the bike pushed me forward to ride a long in a wider unseen road like the countryside road of western countries. But due to 3 years of long interval of bike riding while engaged into Bank job in other district I become very much inanimate. But within this period I made some tour without bike in the south and eastern area of BD. But days changed, I left my Bank job and returned home. In this time I suddenly tied with Suvro Sen (Chief Editor of BikeBd). After that I opened another chapter of me.
Behind The Tour: It was really burning inside me to ride a long with my Red Stallion Yamaha Fazer. After getting the bike, in three years I didn't get any chance to ride it toward hell. It started to burn again, when Suvro vai (BikeBD) told me that, they will arrange a get together at Rajshahi city where I can join from Rangpur (my home district). But the program didn't come into light. But on 09/07/2013 Suvro vai with another warrior Jun Sadiqullah made an underground trip on Dhaka-Banglabandha-Dhaka and covered 968 km within 22 hours. This maybe the first stone to make BangladeshiIBASaddleShore, which we dream to make one day in Bangladesh. After that underground tour I was just burning to ride to hell. Again within a short time Suvro Sen, June Sadiqullah & Radbi Reza headed toward Tetulia from Teknaf within 24 hours with the campaign of "Safe Road". And officially they made it on 30/08/2013. Within the time another group (Masum Al Mizan & Abdul Momen Rohit) made the same tour. After that I realized I always thought to head toward southern road of BD, but I have a great scope to ride within my northern area. And most hopeful thing is I can make my trip alone on that road. So I decided to sit for a plan for a long trip.
Raw Mapping for the Trip: On the 10th September evening suddenly I settled, I have to go for the ride soon, as I could not sleeping quite well from 2-3 days, and something revving inside me. So I settled, on 26th September (Thursday) morning 5:00am I will start for my trip. On that night I sat to plan for my trip. I started to think from 500km within 14 hours, and settled to go Tetelia-Banglabandha where I can cover 400-500km. But in my search in next days, no one could give me the exact distance from Rangpur to Banglabandha as riders are was on hurry on their trip, and made their tour in off-time or rough whether.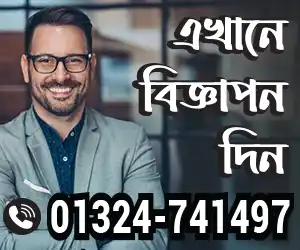 So I started to make my tour map discussing with the truck drivers, who are frequent on those roads. And figured a road map as Rangpur - Saidpur - Thakurgaon - Ponchagorh - Banglabandha - Ponchagorh - Nilphamari - Saidpur - Rangpur. And estimated the approximate distance on upward 198-215km and downward 168-195km, where total distance approximate 366-410 km. Here I estimated time to cover total trip within 12 hours including riding time of 8:30 hours & break time 3:30 hours. Here I got some information that, some places of my course line are not quite safe at early morning and evening time. So I was quite anxious for that as I am heading alone on the unseen trail.
Final Mapping for the Trip: After my primary mapping I thought it is not enough to ride alone after 3 years on unseen road. So again I started to search in the Google and found the exact road map & distance figure. From there I figured out my actual course, distance and timing. I figured my course in that way so that, I can cover maximum place of the course area and return with other way. Finally I settled the course line as Rangpur - Saidpur - Dinajpur Doshmaile - Thakurgaon - Boda - Ponchagorh - Tetulia bypass - Banglabandha - Tetulia - Ponchagorh - Debigonj - Domar - Nilphamari - Saidpur - Rangpur. And estimated actual distance on upward 197 km and downward 173 km. So total course line is about 370 km. And that was quite impressive to cover safely within 9 hours. So now, I can finalize detail plan for the trip.
Tour date & time: It was settled on 26th September of 2013 for the tour on which I planned to start at 5:00am. It has been raining frequently when I thought for the trip. I thought on 26th, weather will be sunny after the rainy week. And I needed some days for my précised planning, mental preparation and bike preparation. In the mean time I prepared a detail tour plan in an Excel file. One thing, I have selected a working day for my trip not off day.
In the off day shops, offices and other institutes remains off. And it is not safe to move on any place when regular daily activities are off; I mean if any unwanted situation or accident can occur. So, working day is best for moving for unseen place. And thus I can see & enjoy the regular vibration of life of certain area.
Sudden change: My preparation has already done within 19th and rainy weather has changed. On the next day (Friday) I checked all my preparations again. Now it's a waiting period for the Thursday, the 26th of September. But on 23rd I found a little smell of political unrest, and in some area vehicle labors are calling strike and even on 24th there are 144 imposed at Thakurgaon (one of my crossing point). And more over weather is also getting dam and raining at night. So I became axious about my trip. So I decided if I found 24th ok & free from unrest, I will start on 25th morning. Thanks to Allah that the 24th night is fully shining with half moon and I watched TV news, and found strike and 144 has withdrawn from Thakurgaon. So cheers! I am starting tomorrow morning. I was just ready, so get the bed early to rise early in the morning.
The 25th September: On the day I raised at 4:00am. Took two glass of water and walked at my yard, get toilet & took shower. After Fazar Namaz I dressed up with a comfortable jeans and collarless full sleeve shirt, which are not so loose so that wind can't frisk with my dress. And I wore a light weighted keds and slick wrist watch. Than have breakfast with Ruti, Egg & Banana, drank full mug of saline water afterward a cup of simple water. Put a chewing gum into mouth, wear a faze to keep hair set inside the helmet as often my hair comes out from helmet and hangs over my face, which is just disturbing. Whatever, I had decided to start at 5:00am, but due to security issue at early dark morning I waited more half an hour. At 5:27 I took my first picture to my mobile phone in the dark morning and started just at 5:30. I wormed up the engine with little chock and than released the clutch engaging the first gear with the name of Allah. Oouf lets ride! (Dialog from Ghost Rider movie). I turned on the head lamps due to darkness of early morning and slowly crossed over the sleeping Rangpur city. There are some Namaji coming out from mosque after the Fazor Namaz. I felt little cold due to morning fog . . . the smell of winter . . . its coming . . . as winter comes soon in the north. I just drank the smell of winter flipping up the helmet visor. Slowly I headed on highway . . . the sleeping highway of north BD. It's so much fog on the road and feeling little cold again. I unfolded my sleeves releasing my hands from handle bar.
On the way of Saidpur: I rode slowly about 15km, not revving over 70kmph. After that I pushed my stallion little hard and continued 95-105kmph. The road toward Saidpur (my first crossing point) is very smooth finished with bitumen coating, and looking glossy dark color. So I rode care free toward Saidpur. But suddenly I felt something is pinching on my hands as I did not wear my hand gloves. I found the mosquito size green insects are hitting on my hand due to high speed. But I have no way to wear gloves as those are inside my bag fastened behind my back seat. I didn't want to stop there for that. I was just fascinated to ride over the black road with white divider mark imagining the scene of Terminator-2, where Arnold was riding a Harley Davidson. After riding a long, I saw Saidpur bypass turning. I entered into straight road to the town, where the right side road is to the bypass & Nilphamari. The town was just awakened and some early risers are coming out from home. I peeped over my watch and Odo meter, and found its 42km and passed around 40 minutes. I decided to pass 1 km. in every 1 minute. Entering the town I slow down my bike, flipped up the helmet visor, and asked an aged guy the road direction for Dinajpur not stopping my bike. He confirmed me that I am on the right way. Yes, I know that as there is a detailed map rolled in my wind shield, and I saw it spreading over my fuel tank when on the highway. So I crossed over the awakened town and twisted the acceleration hard on the highway.
Dinajpur Doshmile: The road to Dinajpur Doshmile is also superb. But interesting thing is the weather getting too much foggy & cold, and there are lots of crows & ravens on the road. I jest beeped the horns and flicking my headlamp beam. The ravens moved away from road and allowed me the middle space of the road to pass away. The scenery is like, I am the lord of the road and ravens are my obedient tenant. Thus the whole road is occupied with the crows & ravens. I was riding and thinking what is the possible cause of such crowd of ravens on the road. At last I realized this is the road of Dinajpur, Thakurgaon and Ponchagorh which are famous for maize, wheat & rice. And those are supplied to the whole country by this road. So the corn drops on the road from the loaded trucks full night, and at the morning the crows easily eat them. So this is the cause, ravens are on the road. Passing through the ravens I crossed the Dinajpur Doshmile turning. There I crossed over a Bazar. This place gets some bit risky at early morning and evening due to the snatchers. Here I remembered the poor girl Yasmin, who has been rapped and murdered by corrupted police many years ago (I guess at 1992). May Allah keep her soul in peace. I crossed over the Doshmile Bazar little slowing my stallion and again twist hard the acceleration to ward Thakurgaon.
Toward Thakurgaon: I can't remember the time and what distance I have covered on Doshmile. As the road was superb which I have passed away, I was just riding with the music of Joe Satriani, humming inside my head (human hard disk). The two side of the road is fully occupied with trees and covered from two sides. The road sight is just amazing. Really our country is very much beautiful every where. We just have to peep around us. I just remembered the Quote "‡`Lv nq bvB P¶z †gwjqv (never seen around with opened eyes)". The road toward Thakurgaon is also superb and glossy dark color, but you cannot continue the high speed due to speed breakers. There are too much speed breakers on that road, and those are too high that your bike's lower part can be scratched if you are not carefully pass over them. But thanks to Allah that, there is enough road signs with the waves and they are well colored with zebra white. So those are nicely visible from long distance. So I just pushed hard the acceleration and clocked about 90kmph after crossing every speed breaker, and again slow down the speed into 2-5kmph when passing the waves. It was told myself when I was preparing for my trip that, "guy keep your patience on the road, never bother to continue low speed on rough road, even riding longtime behind heavy vehicle like loaded truck & buses". And I have to return safe with an enjoyable feeling of successful & safe long tour. I have some extreme bad experience of road accident with my earlier bike Honda H100S, which I have shared with BikeBD with an earlier writing. And after that, I am more careful & patient on the road. So I patiently passed all the waves of the road. And finally entered at Thakurgaon town and turned off the head lamps. Ouf! So nice place. Roads are so clean and wide. Large size aged trees are on the right side. I saw this type of trees in the picture of western countries only. Those are also available in Bangladesh I did not know earlier. I did not stop there but peeped over my watch and Odo meter, and found its 104km and around 7:05am. It's just morning and people are gathering on road. Young girls & boys are dressed and going to school with into some little groups. But still not much vehicles on the road. So I slow down bike about 70kmph and again twisted hard the acceleration and rushed out like the heavy metal number Holydiver -DIO.
First Break: I just running more than 100km and didn't stop anywhere. But at the entrance road mark of Ponchagorh I suddenly made a hard break as I have not taken any photo any where as still I have not stopped any where. So, just stopped hard before on the entrance gate of Ponchagorh, which is about 18km far away from the town. I looked at the watch, its 7:27am and the Odo displaying 124km. So I just covered this distance within two hours. And my strategy to run 1 km. in every 1 minute is just continuing. Whatever, I snapped some picture with my mobile phone and start for Ponchagorh. The road from Thakurgaon to Ponchagorh was totally free of speed breakers, so I continued 105-112kmph on that road. And entered at Ponchagorh at 7:44am with 142km in my Odo.
At Ponchagorh: Entering at Ponchagorh I became little confused about the road direction as there are two direction in front of me. One is straight, which is going out of the town and the right side road is directed toward the town. So I was hesitating to select actual road for Tetulia. I saw traffic police at the middle of the road divider circle. I just stopped on him, and asked for the direction of Tetulia. He assured the right hand side road is toward the town, and after passing the KorotoyaBridge the left side road is heading for Tetulia. I again asked him for Shupari-Potti, the place where I have spent my 10 months of childhood and attended at primary scholarship exam, and also studied at 6th class at BP High School for 3 months. The traffic police became interested seeing my appearance with bike and asked from where I came & where is going and why. I gossiped with him about my tour, myself and also about him & his family. We just made friendship within 10 minutes.
At that time I practiced some stress free exercise sitting on my bike talking with my new friend Altafur (the traffic police). He told, "you have covered a long distance within a short time without any break, so you can return within short time from Banglabandha, so if you return within 1:00pm just seat for a cup of tea with me". I assured him to return within the time and started my stallion again.
Memory Remains: I slowly passed over my childhood memorable KorotoyaBridge. The bridge seemed very smaller than the image stored in my memory. lolz... Passing the bridge I turned on right side road and entered the Bazar, revised my childhood images. Everything has changed but I can recognize them; the roads, market, library market, cinema hall, my fathers Rupali Bank, and the road toward my past resident.
I entered to my past resident road and searched for the house, where I have passed 10 months of my childhood at 1990-91. But didn't found the building as everything has changed. I rode forward till the road ends at KorotoyaRiver where we used to swim and play with cold water of Korotoya. I just stopped at the river. My childhood images jumped out of my memory and I just got nostalgic. It's really an amazing feeling to reminisce old memories. I stood motionless before the river few minutes and lost my present. Then took some photos of the area & of-course of my stallion, released pee. Then started my bike & said bye to the river bank. On the returning I searched with keen eye for the building we lived at 1990. At last I got that. I tried to snap that, but it looking odd to some people as I am a stranger there. So quickly I snapped my old playground and rushed out from there. I got the highway of Tetulia and it was 8:09am then.
The Runway: The road of Tetulia is just like a runway of an airport. The two side of the road is like green heaven. It's really amazing. I took some photos of the road & the 'S' turning driving with one hand. I would like say the turnings like 'S' rather than 'Zigzag'. I passed away many wonderful spot without capturing them, but at last I stopped beside a tea garden after a 'S' turning and snapped some picture of the runway like road and also of my stallion.
One thing, the road is like runway I told earlier, and one can turn here without reducing speed even when you are over 100kmph. And I turned there about 105-107kmph. But you have to be cautious about small stone chips in several points, where stone crashing machine are working beside the road.
I still have not clocked over 112kmph till Ponchagorh. Suvro vai (BikeBD) had told me about the smoothness of that road over phone. Now I realized what it is. I just twist hard the acceleration and clocked 116kmph and continued.
I tried to run over 116 but my throttle cable just ended and I have no other way to run more. I got very much disappointed not getting over 116 as I had clocked 118kmph with my friends Yamaha Fazer.
I know my stallion can run more, as the RPM raised to 8000-8000+ but not 8500, and still I had not touched the red zone RPM of 10000. So again, I started from third gear and pushed hard my stallion lying myself on the fuel tank to clock at least 118kmph. This time I could clock only 118kmph at 8.5k RPM (due to acceleration cable ended) and continued.
After continuing at the top speed I reduced it to 116kmph at 8.0k RPM. The road till Banglabandha I just continued 116kmph and reached at Banglabandha Zero point at 8:54am. I looked on the Odo, its 197.9km. Oouf what a ride on the runway! If I had a Kawasaki Z1000 then it would be a tremendous ride.
Guyz, I just have reached at my middle of my thrill bike tour, I'll return with the ending A Joyride of 379 Km within 8 Hours (Part-2) By-SalehMd Hassan
You might also be interested in