Total Tools Is The New Partner Of BikeBD
Published On 12-Mar-2022 03:14pm , By Raihan Opu
Total tools is a tools and power tools brand in Bangladesh. Manoshi Corporation is the authorized distributor in Bangladesh. Total Tools is the new partner of BikeBD.com.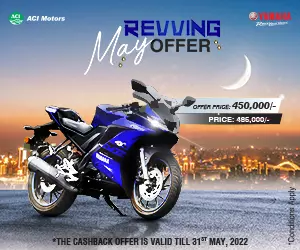 Total is a brand that focuses on making the best quality tools affordable. Unlike the prominent brands of high quality with high pricing, their motto is high quality not only in terms of function, use, and appearance but also in efficiency, performance, and maintenance.
Also Read: All Bike Price In Bangladesh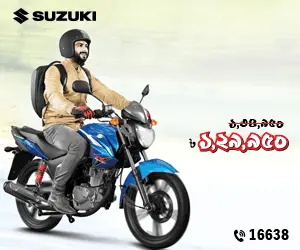 Total team is devoted to helping grow the brand into a world-class full-range tools expert. They are willing to find exclusive dealers, who are willing to set up an exclusive showroom of TOTAL tools. With their service and customer trust, they are confident to achieve great accolades together.
Click To See Total Tools High-Pressure Washer
Total tools is the new Partner of BikeBD. BikeBD is the first motorcycle blog in Bangladesh. Suvro Sen is the founder and CEO of BikeBD.com.
Masrur Ahmed, Managing Director, Manoshi Corporation, and Suvro Sen, Founder & CEO of BikeBD.com present at the MOU signing ceremony between BikeBD and Manoshi Corporation.
Total tools have more than 1500 products in their product lineup. From power tools to water pumps, air tools, garden tools, power tools, and accessories, etc.
Bikers love to travel but when they travel sometimes they faced some problems with their bike. In that time if the garage is not close enough, it will be a hassle for the bikers. If they had some tools and know-how to fix then the problem will be solved easily.
Also Read: All Bike Showroom In Bangladesh

Total Tools has many power, hand tools for bikers which will help the bikers when they travel or not. Bikers can fix their bike on their own with the Total tools.
One of the best products is a pressure washing machine which helps the biker to clean their bike at home. For bike wash, there are two types of machine, one is electric and another one is run with the battery. You can see the review of this product on our Youtube channel. Thank you.
You might also be interested in