Kawasaki Start Pre Booking Of Kawasaki Ninja 125 2022 Edition!
Last updated on 02-Oct-2023 , By Arif Raihan Opu
Kawasaki is one of the popular Japanese brands for its premium motorcycles. Asian Motorbikes Limited is the official distributor in Bangladesh. Kawasaki is taking the Pre-order of Kawasaki Ninja 125 2022. Every bike lover knows about the Kawasaki Ninja series. They produced the fastest motorcycle in the world which is Kawasaki Ninja H2R. This motorcycle is one of the dream bikes for every motorcycle lover.
Kawasaki Start Pre Booking Of Kawasaki Ninja 125 2022 Edition!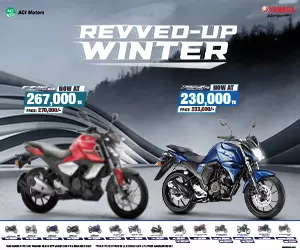 But in Bangladesh, we have a CC limitation that's why we don't have many options to ride higher CC motorcycles. For this reason, Kawasaki launched their dirt and mini bikes like KLX, D-Tracker, KSR Pro in Bangladesh with low cc.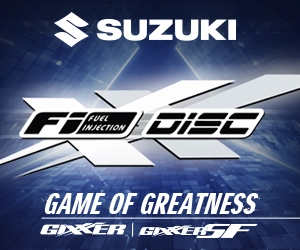 Also Read: Kawasaki Ninja RR ZX150 price in BD
After that Kawasaki launched Kawasaki Ninja 125 and Z125. Kawasaki Ninja 125 is an entry-level sportbike by Kawasaki. Kawasaki Z125 is the naked version of Ninja 125. Some bikers call the Ninja 125 is a baby ninja.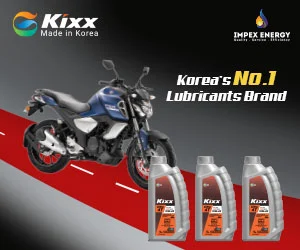 Also Read: Kawasaki Ninja 125 & Z125 Launched In Bangladesh
Kawasaki Ninja 125 2022 comes with a 4-stroke, single-cylinder, and 125cc engine with DOHC. The engine is liquid-cooled and fuel-injected, which are huge plus points for the bike. This Ninja 125 has a basic wet multi-plate clutch system. Ninja 125 has a 6-speed gearbox, and the bike has an approximate top speed of about 120kmph.
Click To See Kawasaki Ninja 125 First Impression Review
There are some cosmetic and color changes in the new Kawasaki Ninja 125 2022 edition. Kawasaki changes the theme color of Ninja series which is green and black. In this new 2022 edition, Kawasaki added a white and black combination. This pre-order is for a limited time. So hurry up if you are interested in the Kawasaki Ninja 125 2022 edition. You can pre-order over the phone and call for more details about the bike - 01844560056.
Also Read: Kawasaki Ninja H2R Price in BD | BikeBD
If You want to Find Kawasaki Bike price in Bangladesh and Kawasaki Bike showroom near you visit Our Website. Stay with us for more update motorcycle news.
Published by Arif Raihan Opu
You might also be interested in