Pegasus Fabio 125cc Ownership Review By Shahriyar
Published On 12-Nov-2015 01:25pm , By Shuvo
Since I have been using my own transport in Sydney, Australia from 2005, it was difficult for me to take the expansive and most importantly time consuming public transport here in Bangladesh. I came back to Bangladesh in 2015 May and joined a multinational company in August. Since then I had an urge to have a bike, but not a car. Considering the traffic situation bike is the only solution. It is much eco friendly than a car. I started my research on bike only on home grown bikes because I wanted to be a part of this booming economy of Bangladesh light engineering industry. I had some criteria and those are –
It has to be fuel efficient
Good looking
An advanced engine
Has to have more than 10 Hp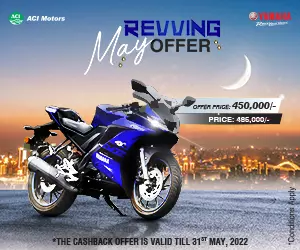 Pegasus Fabio 125cc Ownership Review
After all my study and random visit to different showrooms and reading reviews from BikeBd. I decided to go with Jomuna Auto Industries,the Pegasus Fabio 125cc. It features
A good looking body work
Front disc break, rear drum with split second breaking system
125cc single cylinder 4 stroke engine, air cooling system
A shocking 11.5 Hp which is the top in 125cc segment in Bangladesh
14L Fuel tank
5 gear transmission
Style Defines New Standards
As we all know, cruisers represent freedom and personality. If the American style cruisers give us the idea of flintiness and arrogant, then the design concept of 'Fabio' can adjust your impression on cruiser. Pegasus 'Fabio' is a newly-developed 'practical and fashionable cruiser ' by Jamuna. It adopts the brand new OHV engine. It better meets the needs of ordinary consumers in its aesthetic value, maneuverability and practical performance.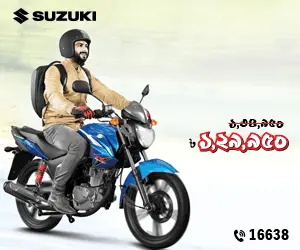 The most valuable thing for a new product is its unique quality, namely, what we need now is style. 'Fabio' gives off the classic beauty of connotation and restraint. Its streamlined shape and compact body show its mellow, gentle and cultivated features. When 'Fabio' first appeared in front of me, I was indeed very curious about it. Its brand new design and engine require careful study. Its style is the fusion of street bike and cruiser. Its birth defines a new standard. In consumers' eyes, cruisers tend to have more sporty appearance and maneuverability. Yes, 'Fabio' has all the elements of a street bike, such as its water drop shaped fuel tank design, its street bike wheels, and relatively small front fork angle.
In terms of manufacturing techniques, 'Fabio' is made exquisitely. Its technical dealings with quality and detailed craftsmanship are recognizable. It also has humane and practical features, such as a power switch, power-assisted steering, sturdy rear handrail, soft handlebar, big angle adjustable rear view mirror, extra-long anti-burn board for exhaust pipe, flexible front and rear turn signals, handlebar balancing weight, and lamp for overtaking. These are all things that riders need.
Technology Brings Upgraded Experience
Pegasus Fabio is equipped with the brand new OHV engine. Let alone the technical descriptions for OHV engine, what we want to know most is how the new technology affect my test riding experience from a test-rider's point of view.
Following the standard test-riding procedures, ignition, warming-up, grip clutch, shift gear, accelerate. Its engine sure has some qualities worth praising: clutch switch and gear shift cooperate well, which is undoubtedly an enjoyment for its rider; its powerful starter motor ensures accurate ignition; exhaust pipe produces quite pleasant and pure tones.
The performance of its engine is worth praising. It works beautifully at medium and low revolutions. Its torque output is gentle when the engine revolution is below 3,000 rpm. However, when its revolution exceeds 3,500 rpm, its power output is marvelous. You will feel no delay with your agile acceleration and accurate transmission system with the strong power output of its engine. Its departing speed and overtaking speed will never disappoint you.
What is a biker's most original request? That is constant transcendence. It's good that 'Fabio' has an energetic engine which allows it to accelerate easily and respond quickly. The engine strives for natural and smooth performance, and retains its special quality during the transition of movement and steadiness. Cruising at the speed of 80km/h is such a joy because you hardly feel any vibration.
The bike will give you the most of it engine power when you are in 3rd, 4th and 5th gear. You will feel like flying.
'Fabio' will be a great ride for its riders. It is good for long-distance travel. The only disadvantage is that wind resistance will affect its rider at high-seed. However, that is one of the features of a cruiser. The design of 'Fabio' allows its rider to bend forward slightly to avoid wind resistance. All unfavorable factors can be avoided somehow. These qualities make it stand out with more advantages while compared with other models.
CONS
There are some things which I did not like about the bike and Jamuna Auto.
Head lamp switch is of very poor quality
They could have use LED for head lamp
Need to have more outlets and service centers
I had to educate the sales persons what are the features, poor salesmanship
Do not give them money to register your bike they messed it up with me and they will do it to you as well.
Conclusion
Jamuna has came up with a good product and this is good for Bangladesh. Not only Pegasus Fabio their EVO is also a good bike with mono shocks which is only 1lac 45k BDT. So these are good signs from Jamuna, they are trying to come up with their new ideas and better services. Well I would not extend this review any longer, now I will revile what all of you were waiting for that is –
It gives 45-48km/L in Dhaka city
With registration it cost me 1lac 30K BDT
Regards,
-A.N. Shahriyar
(nafeeess@gmail.com)
You can send us your motorcycle ownership review too. Share your experience and moments with your bike via our blog. You can write in Bengali or English or, both. Click here for a guideline on how you should write you ownership review and then send your ownership review to articles.bikebd@gmail.com
You might also be interested in