How To Protect Matte Paint On Motorcycles?
Last updated on 09-Nov-2023 , By Saleh
These days, motorcycle manufacturers are offering gorgeous-looking matte finishes on their motorcycles. Therefore, matte colors are becoming increasingly popular among motorcycle riders for their sleek and stylish appearance. However, maintaining the unique look and appearance of matte colors is much challenging. Unlike conventional glossy finishes, matte paints require special care and attention to preserve their unique texture. So, here we will explore some tips on how to protect the matte color on motorcycles.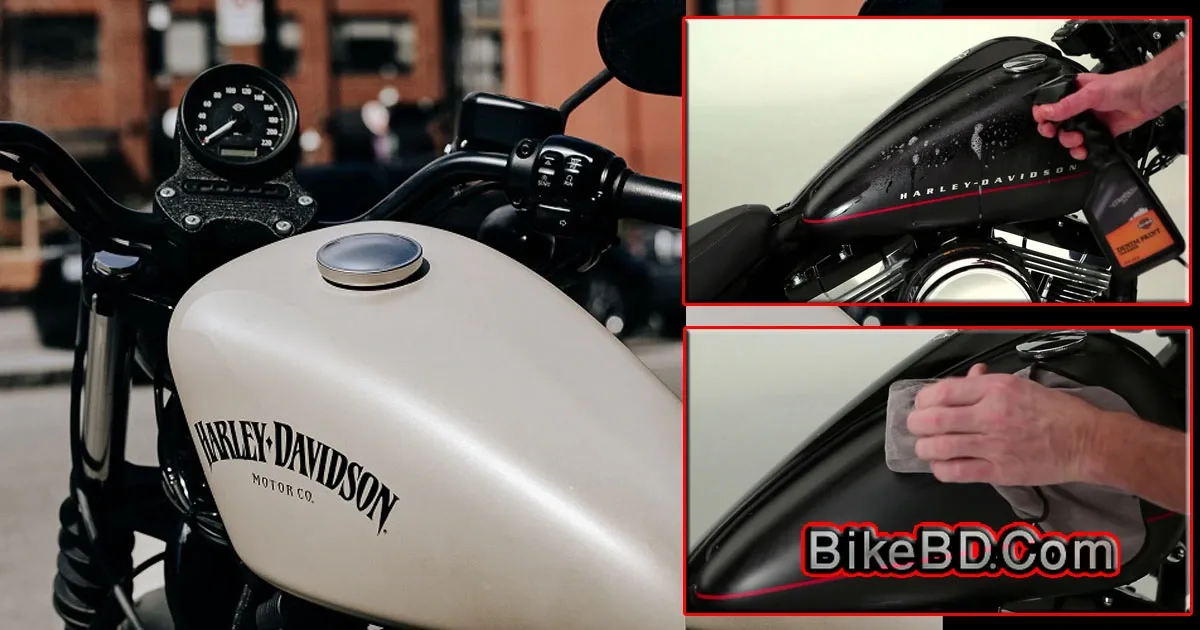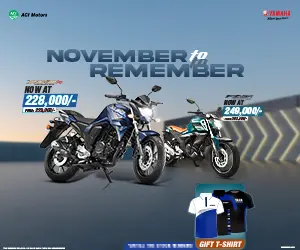 How To Protect Matte Paint On Motorcycles?
Owning a matte-colored motorcycle comes with an exceptional concern. It needs to maintain its elegant look without compromising the paint's gravity. However, matte paint requires some special care and attention to ensure it remains in good condition at all times, and here we are providing some tips to protect the matte paint on your motorcycle. So, do follow our tips.
Regular Cleaning And Avoid Conventional Cleaners
Regularly cleaning your motorcycle is the first step to maintaining the gorgeous-looking matte finish. Unlike traditional glossy paint, matte paint is much more sensitive to harsh chemicals and abrasive materials. So, use specially formulated matte paint cleaners, or you can use a mixture of mild soap and water. Then gently wash the surface with a soft microfiber cloth or sponge to remove dirt and grime.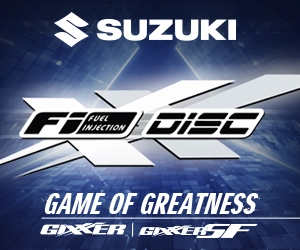 Avoid using regular automotive soaps or harsh cleaners which are designed for cleaning and washing glossy painted surfaces. Those cleaning agents can damage the matte texture and leave unsightly scratches on the surface. Also, never use abrasive scrub brushes or power washers, as they can completely fade the paint's surface.
When washing your matte-colored motorcycle, also be cautious not to let water drops sit on the surface for prolonged periods and dry. Water spots can be stubborn and might leave visible marks on the paint, which sometimes can be hard to resolve. So, after washing, use a microfiber cloth to gently dry the bike as soon as possible.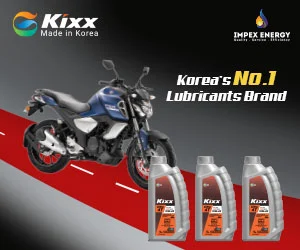 Avoid Waxing And Use Matte Sealants
Waxing is a common technique to protect and enhance the shine of a glossy painted surface, but it should be strictly avoided on matte finishes. Traditional wax products contain gloss-enhancing additives that can ruin the matte finish and create some uneven gloss on the matte-finished surfaces. Instead, you can use a dedicated matte paint sealant specifically designed for matte colors.
Matte sealants create a protective layer that shields the paint from UV rays, dirt, and other environmental pollutants. But it exclusively maintains the matte appearance without harming the texture. Additionally, you can consider using a clear matte paint protection film only on vulnerable areas like the front fender, tank, and side panels. This film helps to protect the paint from scratches, stone chips, and minor abrasions.
Keep Away From Harsh Chemicals And Abrasive Materials
Avoid using strong chemicals and abrasive products on matte finishes. For instance, harsh chemicals like gasoline and solvents can destroy the matte finish on a motorcycle. Due to the fragile characteristics of the paint, these liquids may become detrimental to its peculiar properties and markings. Therefore, always take care when filling fuel, because gasoline is destructive towards paint. Wipe it off quickly using a gentle, wet piece of fabric.
Additionally, take care while cleaning and servicing your bike. # Be more careful with instruments and products. Do not use abrasive sponges, steel wool, or rough cloth (they will scratch easily). Use soft, non-abrasive materials like microfiber towels that remove dirt gently yet clean off the dust and stains effectively.
Be Careful In Parking And Storage
Your motorcycle's paint also is affected by where you choose to park and store it. Whenever possible, park your motorcycle in a shaded area that is moisture-free, dry, and cool, with enough airflow. Instead, you may opt for a thick motorcycle cover to shield it against strong wind, rain, as well as seasonal and environmental hazards.
Besides that, do not park the car under a tree with sap or close to a place with flying debris which may spoil the body paint irrespective of matte or glossy paintwork. A motorcycle should be covered with a breathable material during parking and storage even in the garage to avoid having dust settle on the matte surface of motorcycles that can destroy the coat over a period of time.
Therefore, my fellow compatriots, I have tried to explain what is the best way of taking care of a matte-painting motorcycle so as not to spoil its impressive visual impression. Running an intricate maintenance routine for the matt-colored motorcycle is enough than using glossy finishes; that's all you have to do. Your matte-finished motorcycle can still maintain its sheen with due care and attention. Therefore, have fun.
You might also be interested in