New Motrac M3 - Feature Review, Price In Bangladesh, Specifications
Published On 22-Nov-2015 12:13pm , By Shuvo
At the first glance you may get the feeling what this bike can do? It's pretty small and yes cute looking bike. But will it be able to move you from one place to another? The answer is aggressively YES. Cause it's a pocket rocket. So welcome everyone to one of the most interesting and eye catching nice looking bike in the market with Motrac M3 Feature Review.
New Motrac M3 - Feature Review, Price In Bangladesh, Specifications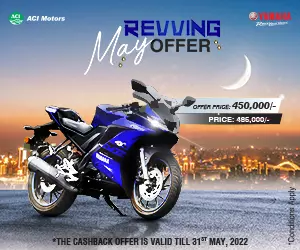 The fist time I saw the bike on the road like a panther just aggressively moving fast over my eye sight. I could not realize what it was! Just standing on the road I called my team over phone and they confirmed as it was Motrac M3 which was first time showcased at Dhaka Motorbike Show 2015 by Max Motors Ltd. The bike is small and from some angle it feels like it may made for boys not for men. But while you get the bike standing before you then you will be convinced as any aged rider can use this bike with their daily routine. And it will be an unprecedented fun feeling for the rider no doubt.
Visual Impression:
Motrac M3 visually a really nice looking stylish & compact bike, which is both aggressive & eye catching cute looking. The bike is tiny in dimension but all the features are available with the compact design. The first thing is the wheels may grab your attention which is small and comparatively with very fat tires fitted in small rims covered with large disks. You will feel a naked muscled look on the bike. The rear swing arm is also naked where the boosted muffled exhaust raised and aligned with the edge of the seat.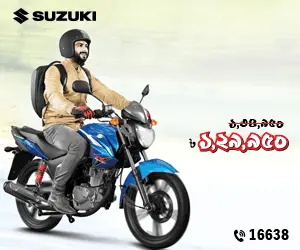 The fuel tank also with enhanced cowling and under engine muffler also matched and enhanced the muscled compact look. You will also notice the boosted headlamp fitted with double projection light fittings. The rear part also looks nice with raised & extended mud guard over the fat & wider tires with LED bar tail lamp. And it makes a feeling of satisfaction while you see the front heavy telescopic suspension & rear mono shock absorber like the higher capacity classy bikes.


Engine:
Motrac M3 powered with a 125cc, 9.1 BHP single cylinder air cooled engine which delivers 9.5NM torque. You will be surprised that the engine feeds with EFI which is Electronic Fuel Injection. You know while a small capacity horizontal aligned engine feeds with EFI then every drop of fuel utilized with optimum level and delivers maximum power with best possible efficiency. So here is no scope for power lack or overuse of fuel.
Another major feature is the bike's engine is horizontal aligned which is technically better for lower capacity bike for smooth engine operation and fuel efficiency. This feature also makes a better centre of gravity which is important for a bike like this compact one. And for better corning, centre of gravity is an important characteristic.


Features:
Motrac M3 has many interesting features which we have glanced earlier. You will find the dimension of the bike quite perfect for moving through the busy traffic like Dhaka city. The saddle height of Motrac M3 is just 754mm which makes it perfect for city riding where any people whose height is around 5"-5"6' can easily touch the ground when scrolling through the slow moving heavy traffic. But anyone over 5.6" will have to struggle to bend their knees while ride or turning. Apart from the height it is a very interesting to ride. And this is the bike which something you didn't saw on the roads of Bangladesh.
The both tires of Motrac M3 are wider and nicely sketched with grips which show its capability to stick on the tarmac. Both tires are tubeless so no need to worry for sudden punctures. Both wheels are equipped with disk brake so we think it ensures pretty good braking.
You can see the front telescopic suspension looks fatter like other classy bikes and it is inverted where rear one is mono shock absorber from which we can expect a nice blend of comfort & control. Though we got a 10km short ride but we really very much interested to test the bike with Team BikeBD with our extensive test schedule to know how it perform in real so that we can through a real time test ride review for your assessment. Whatsoever we think it might be a bike of nice controlling, braking and comfort according to the features.
Motrac M3 is featured with completely digital dashboard which looks similar to Honda CB Trigger. One of the striking things about the bike is the projection headlights, so far only few bikes came out with the idea of projection headlight but unlike many this bike has two projection headlights dedicated for low and high beams. The handle bar position of Motrac M3 is upright, so you need to bend your elbow while riding which is good & comfortable for long distance tour.
We have noticed the engine & exhaust note quite aggressive and feels like sports bike while we rode around with Motrac M3. We could not test the top or fuel efficiency but the company claims the top speed about 110kmph on the straight line where the fuel efficiency numbered around 55-60kmpl in Dhaka city. The reason for the high fuel efficiency is due to the fact the engine is feed with EFI where an ECU will control the fuel flow so that the bike can use as less fuel as possible. Motrac M3 is the only bike in the 125 cc category that has EFI engine. So the digits are really remarkable and impressive.
Points To Be Noted:
Motrac M3 is a compact bike so it featured for basically solo riding on any type of track may be urban or rural area something may like Café Racers. Yes it has a back seat and pillion riding is quite possible but it may not be comfortable for healthy or tall people in common situation.
Considering a compact pocket bike it is quite heavy in consideration of its dimension. If it might have lesser weight then power to weight ratio can gain a notable value.
Technical Specification:
| | |
| --- | --- |
| Engine | Single Cylinder, Four Stroke, Air Cooled Engine |
| Displacement | 125cc |
| Compression Ratio | 9.5:1 |
| Maximum Power | 9.1 BHP @ 7000 RPM |
| Maximum Torque | 9.5 NM @ 5000 RPM |
| Fuel Supply | EFI Controlled |
| Ignition | CDI |
| Starting | Electric only |
| Transmission | 4 Gear |
| Dimension (Length x Width x Height) | 1620mm x 560mm x 880mm |
| Wheelbase | 1204mm |
| Saddle Height | 754mm |
| Suspension (Front/Rear) | Inverted Telescopic/ Mono shock absorber |
| Tire (Front/Rear) | Front 120/70-12, Rear 120/70-12; Both Tubeless |
| Brake (Front/Rear) | 220mm disk / 190mm disk; Both hydraulic |
| Fuel Capacity: | 5.5 Liters |
| Net Weight | 127 Kg |
| Max. Load Capacity | 150 Kg |
| Max. Speed | +/- 110Kmph |
| Fuel Efficiency | +/- 55-60 |
| Country of origin | Hong Kong |
| Distributed by | Max Motors Limited |



Offers From Distributor:
Max Automobile Products Limited priced Motrac M3 with BDT 1,85,000.00 where they offers the bike to be purchased in installments through City Bank, Dutch Bangla Bank, and Brac Bank with 0% interest. All of these banks installment facilities available with 3-24 months EMI.
Click Here>> Motrac M3 Current Market Price in BD
Every Motrac M3 owner will get engine warranty for 3 years or 12,000km with 5 free calls on services anywhere at Dhaka city for one year or 10,000 km and 8 free services during the warranty period.
So readers that was our Motrac M3 Feature Review. Wish at least you got an idea about M3 from our review. We would like to get your thoughts and comments on the bike with the bellow commentary box. Thank you all.
Showroom Address:
Max Motors LTD. 218/B Tejgaon Industrial Area, Dhaka. Hotline:019 6666 2626
You might also be interested in