Bajaj Service Campaign And Sales Fair
Last updated on 06-Jun-2022 , By Arif Raihan Opu
Uttara Motors is the official distributor of Bajaj Motorcycles in Bangladesh. Uttara Motors is going to arrange a "Bajaj Service Campaign and Sales Fair".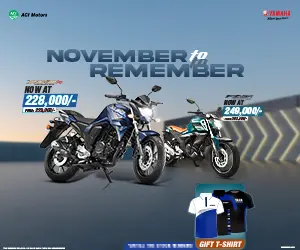 Bajaj is one of the popular Indian motorcycle brands in Bangladesh. Bajaj is mostly popular in the commuter segment. Because the Bajaj Platina is one of the popular motorcycle models in the commuter segment.
Uttara Motors is going to arrange a "Bajaj Service Campaign and Sales Fair". From June 11th to June 13th, 2022, this campaign will continue and it will be held at 124, North Shegunbagicha, Tejgaon, Dhaka.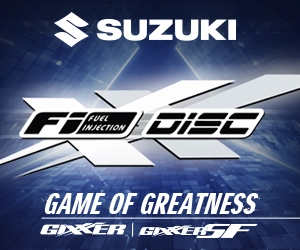 In this campaign, there will be some offers for Bajaj customers. In this campaign, Bajaj will give offers on services, parts, and a free health checkup.
In this offer, Bajaj will give -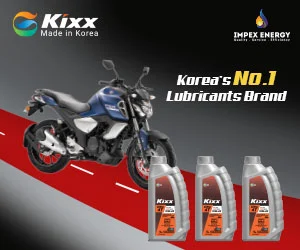 Free motorcycle checkup and diagnosis (without wash).
On the parts, customers will get a 10% discount (without lubricant).
a 50% labor charge reduction
Engine over-holing in advance booking (if needed)
For customers, there will be gifts and snacks.
Giving periodic maintenance and safety training by an expert trainer
There are also free health checkup facilities for customers.
Without this offer, there is also an offer for customers, which is that you can exchange your old model bikes with the new Bajaj Motorcycles. Brands are not an issue. You can exchange any brand or model of motorcycle. To know more about Bajaj motorcycles or buy any Bajaj bike please visit your nearest Bajaj Showroom in your area.
Bajaj is also giving EMI facilities on their motorcycles. Bajaj offers EMIs of up to 80% for the 36 months on their motorcycles.
This "Bajaj Service Campaign and Sales Fair" event will be arranged with the association of SWAP, City Bank, and Zaynax Health.
The 6th Dhaka Bike Show 2022 is knocking on the door. Before the Dhaka Bike Show, this campaign will help Bajaj customers maintain their motorcycles, exchange bikes, or buy motorcycles on EMI. There will also be a free medical checkup for customers.
We heard that Bajaj will attend the 6th Dhaka Bike Show in 2022. We didn't know yet if there was any surprise for bikers from Bajaj. But we hope that Bajaj will surprise their customers. Thank you.
Published by Arif Raihan Opu
You might also be interested in