Motorcycle Helmets – Essential Safety Gear for Motorcycling
Last updated on 07-Nov-2023 , By Arif Raihan Opu
A motorcycle helmet is an essential safety gear for motorcycling. These days, motorcycle riders are much frequent of riding motorcycles wearing motorcycle helmets on the public roads. But once upon a time, people used to think wearing a helmet is quite a luxury. It's not so long, even 8-10 years ago people weren't habituated to wear motorcycle helmets or if they did, they used to wear cheap and lower quality helmets.
Motorcycle Helmets – Essential Safety Gear For Motorcycling
By the sequence of time and according to the enforcement of traffic regulations the situation has changed a lot. Now, most of the riders wear motorcycle helmets while riding. Motorcycle riders now frequently use quality helmets. But the number of cheap helmet users is not much small till now. So here we're throwing some essential information about motorcycle helmets that every rider should know.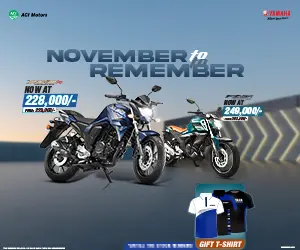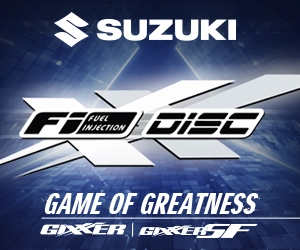 Why motorcycle riders should wear a helmet?
A motorcycle helmet actually reduces the impact or the shock of motor accidents. Most motorbike accidents commonly make injuries to three portions of the human body. It's on the head, elbows, and knees where the worst impact occurs on the rider's head and neck. And the damage to the back of the head is most likely to result in death. That's why wearing a safety helmet while riding a motorcycle has been made compulsory all over the world.
What are the types of motorcycle helmets?
Basically, three types of motorcycle helmets are common in the motorcycling world; those are full-face, half-face, and open-face or skull-type helmets. But in the modern era, full-face helmets are also categorized as street helmets, modular helmets, adventure helmets, motocross helmets, etc. which are dedicated to different types of motorcycling.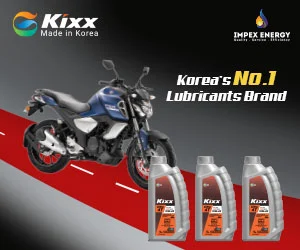 Which type of helmet one should use?
Of course, full-face types of motorcycle helmets are the safest option for any type of motorcycle riding. And a full-faced helmet tackles best the accidental impacts and gives maximum possible safety to the rider. So it's advised to wear the full-face type helmets always.
Also Read: Axxis Draken VIPERFISH Helmet Price In BD
Further, coming to the quality, many of the motorcycle riders guess the pricy helmets are always the best in quality. But that is not true indeed. The quality of a helmet does not depend only on the price. The quality of the helmet depends on its manufacturer; build quality, inner and outer shell quality, comfort liner, face shield, retention system, etc., and ensuring those altogether makes a quality helmet and determines its price.
How to be confirmed the quality of a helmet?
It's not easy to be confirmed about a helmet quality only by observing the exterior and design of a helmet. And a customer can't test a helmet quality or the helmet shell on his/her own. Only by thoroughly inspecting helmet components a customer can get a glimpse of the helmet quality but in such cases, the helmet certification helps a lot to know the quality of a helmet.
Also Read: CS-MX II ELLUSION Price In BD
The helmet certification is a standard safety certification for motorcycle helmets that are provided by some regional and global testing and certification organizations that certify the quality of helmets through some specific tests. So if someone doesn't know much about the quality manners of a helmet should get the certification of a helmet to confirm the quality of a helmet.
Motorcycle Helmet Certification Standards
SHARP Rating - SHARP is an extensive helmet testing process and safety ranking that initiated by the UK Department of Transportation which given rating and certifications confirms the quality of a specific model of helmet.
SHARP has a rating up to 5 stars and commonly all the helmets with a SHARP rating of 4 stars are safe and the quality confirmed. And if someone wants to verify the SHARP rating of a helmet can hit the link https://sharp.dft.gov.uk/sharp-testing/ and can get the rating of a helmet providing the helmet brand name and specific model.
SNELL – It provides the racing certification value set by the non-profit and private organization SNELL Memorial Foundation. The SNELL standard is very specific in testing and it tests helmets for professional motorcycle racing.
SNELL is purely a voluntary organization that works for the safety of motor racers thus it certifies the quality of motor racing helmets or sports gear. The current safety standard for motorcycle helmets for city rides is the SNELL M2020.
DOT - DOT Certification is one of the most popular helmet standard certifications provided by the United States Department of Transportation. DOT follows the standards and regulations from the Federal Motor Vehicle Safety Standard (FMVSS). DOT certification ensures the most basic and minimum margin of safety features for helmets and other gears.
JIS – Japanese Industrial Standard therefore JIS is the Japanese safety certification for motorcycle helmets where the helmets are tested by Japanese engineers that are recognized and certifications are issued by the Government of Japan.
Also read: SOMAN Taiko Fiberglass Price In BD | BikeBD
Hence not to mention but the world knows better how reliable and popular the Japanese quality is all over the world. Therefore, JIS certification ensures the quality of a helmet undoubtedly. Further, any of the helmets must fulfill the JIS requirement and certification to be eligible to enter the Japanese markets.
SISIR - SISIR is a helmet certification standard from Singapore's which certifies the highest quality helmets only. For that reason, the commonly featured helmet cannot hold this safety certification.
NBR 7471 - This is an international standard certification issued by Brazil's official safety certification authority. Having this safety certification on a helmet means that is eligible both for racing and city rides.
ECE 22.05 - ECE 22.05 certification is the European safety certification for motorcycle helmets that comes from the European Economic Commission. ECE certification follows the policy of Article 22 and clause 5 of the 1958 United Nations Convention.
According to this prescribed regulation, the standard, and testing method of ECE22.05 is quite similar to the US DOT standard but to some extent, it exceeds the DOT safety measures. Hence ECE22.05 value is considered stronger than DOT and it is accepted by more than 50 countries in Europe.
SNI - SNI certification is issued by the Indonesian Safety Standard authority. SNI certification is one of the most significant certifications for motorcycle helmets that is mandatory in Indonesia and it certifies high-quality helmets.
Which helmet certification is better and which certified helmet should we buy?
Commonly sport dedicated helmet certifications are holding the stronger safety value for casual motorcycling as well as in motor racing. But all of the above-mentioned safety certifications are standardized following international safety standards and rider safety requirements. Therefore, it's better to stick to the racing standards or at least try to use the branded helmets which hold at least two or more safety certifications; that's it.
Which brands of helmets are certified in Bangladesh?
At present many of the importers and distributors are bringing certified and quality branded helmets in Bangladesh. Accordingly, some cheap helmets are also available with fake certification in the market. Among all Nolan, X-Lite, HJC, Shark, KYT, SOL, Bilmola & Soumy etc. helmets are decently certified and authentic through the official distribution. So one can choose the desired helmets from those officially distributed brands.
Also Read: Caberg Helmets - অফিশিয়ালি এখন বাংলাদেশে
So, readers, that's was all about our today's discussion on Motorcycle Helmets – Essential Safety Gear for Motorcycling. We hope you have enjoyed our discussion on helmet safety certification and grabbed the information's on the importance of quality helmets. So take your decision accordingly, wear a quality certified helmet, and ride safe always. Thanks everyone.
Published by Arif Raihan Opu
You might also be interested in