Why Off Road Motorcycles Have Wired Spoke Wheels?
Published On 16-Jul-2023 04:37pm , By Saleh
Hey, don't you like dirt bikes or duel-sport or adventure bikes? How can you define an off-road machine? Is not it for the larger spoke wheel, knobby tires, longer suspension, and taller seat height? So whatever it is there are a lot more features that separate an off-road machine from regular category bikes and a wired spoke wheel system is one of them. So why off-road motorcycles have wired spoke wheels? Is that serve different purposes? So let's try to find it, I'm Saleh, come join me.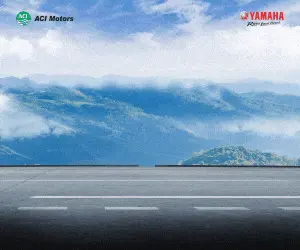 Why Off-Road Motorcycles Have Wired Spoke Wheels
In this modern age, we can see various types and categories of motorcycles around us rolling on the roads and off-roads. The motorcycles come with various features dedicated to their purposes. Hence off-road category motorcycles are exclusively differently featured motorcycles that come with different wheel systems featuring wired spoke rims. And no doubt wired spoke wheels serve distinctly different purposes in the off-road machines and here are those in brief.
Exclusively Flexible In Construction
Wired spoke wheels are literally exclusive in terms of flexibility. These types of wheels are made of several detachable parts like hubs, steel wire spokes, steel or aluminum rims, and tube tire setups. Thus spoke wheels are delicately flexible in construction that solely matches off-road motorcycles' requirements and characteristics.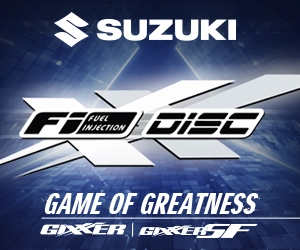 Capable Of Dealing With Torque
Off-road motorcycles whether it's dirt, dual-sport, or bigger-capacity adventure motorcycles are extremely made to play with huge amounts of torque. Further, on unpredictable and rougher surfaces wired spoke wheels are far more eligible to deal the power and torque and keep rolling the motorcycle maintaining better traction with the surfaces.
Flexibility & Shock Absorbance
Due to flexibility in construction wire spoke wheels have an in-built feature of shock absorbance. It nicely can absorb even extreme pressure and shock, and nicely works synchronized with the motorcycle shock absorber system. For that reason, even the most hi-tech adventure motorcycles come with wired spoke wheels.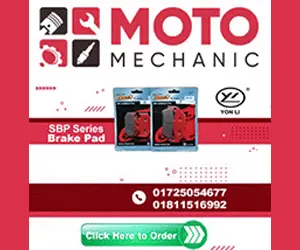 Compatibility With Low Air Pressure
Off-road motorcycles often require very low air pressure in the wheels and usually run comparatively in lower air pressure conditions than regular street motorcycles. Hence unlike one-piece cast alloy wheels which require at least a standard air pressure spoke wheel can run below that. For that reason, off-road motorcycles require spoke wheels fitted with tube-type tires.
Lighter In weight
In the off-road motorcycle, the wheels are quite narrower than in high-performance street motorcycles. Hence wired spoke wheels used in off-road motorcycles are comparatively lighter in weight in comparison to same-dimension alloy wheels. Moreover, modern spoke wheels now feature aluminum rims instead of steel rims. Thus spoke wheels are considered light-weighted wheel solutions in off-road motorcycles.
Easy To Repair & Maintenance
No doubt off-road motorcycles usually deal with extreme terrain conditions, therefore, deal with unpredictable shock, pressure, and obstacle hits. Thus off-road wheels tackle extreme stresses and require alignment, maintenance, and repair. And wired spoke wheels offer the easiest repair and maintenance benefits which no other type of wheels can offer.
Cost Effective
Lastly, wired spoke wheels are comparatively cheaper wheel solutions and that is a significant advancement for off-road motorcycles as those often require frequent maintenance, repair, or replacements. Further, spoke wheels also can be partially repaired or replaced which obviously reduces maintenance costs.
So guys, here are the most admired reasons to have wired spoke wheels in off-road motorcycles. Hence not only in off-road motorcycles but also in other categories of two-wheelers spoke wheels are widely featured from the beginning of motorcycling history and continuing the same till date.
You might also be interested in