Motorcycle Helmet Care Tips - Do & Don't
Published On 19-Jul-2017 12:08pm , By Saleh
When it's the matter of safety of a motorcycle rider then the motorcycle helmet comes at top of the priority list. A helmet is of-course the most essential riding gear for a motorcycle rider.
So it's mandatory to wear a helmet to ensure safety when riding a motorcycle. Therefore the helmet needs regular care as it used most frequently. Hence we are here today with Motorcycle Helmet Care Tips - Do & Don't (Source).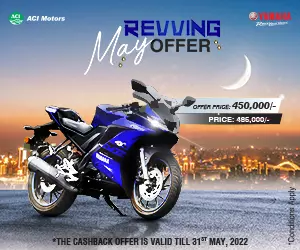 Motorcycle Helmet Care Tips - Do & Don't
These days the motorcycle riders in Bangladesh are getting quite cautious about safety therefore safety gears. Hence the number of motorcycle helmet users also increasing significantly even in the countryside area where they never were habituated to using a helmet. Moreover, the number of branded & quality motorcycle helmet users also increasing rapidly.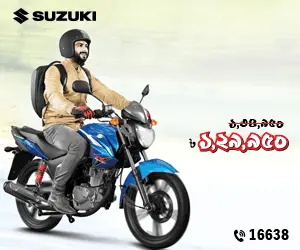 Also Read: How To Paint A Motorcycle Gas Tank With Rattle Can
Therefore we need to be cautious to keep our helmet neat, clean, hygienic, and of-course in top-notch condition for ensuring maximum safety.
You know a helmet covers the most sensitive part of the human body that is our head. It covers our sensitive organs of vision, smell, taste & listening, and most significantly our brain.
So we need to be caring for both the inner and outer parts of the helmet. Therefore in the motorcycle helmet care issue, we have arranged the segments on both what we should do and not do to ensure proper helmet care. Let's get the details.
Motorcycle Helmet Care - We Should Do
Keep your motorcycle helmet in a dry and comparatively warm place.
Keep the helmet in an open place by keeping the visor open to ensure proper airflow inside the helmet. It prevents the inner lining from malodor and from fungus deposit.
Clean the helmet visor every time after use and also clean the outer shell.
Use water or mild shampoo-water for cleaning the visor and outer shell.
Use soft and wet type tissue for cleaning the helmet. If soft tissue or clean soft cotton rag not found you can use only water and can rub softly with wet fingers.
Clean the airflow vents with a soft painting brush and can use a low-power air blower.
Use only a soft painting brush to clean the dust from the rubber seal lining between the helmet and visor.
Inspect the latch of the visor, sun visor, and joints of modular type helmet. Simply oil the moving rivet, spring and latch and wipe off the access with tissue paper.
If any rubber or synthetic lining found wear or fissure use rubber-grade sophisticated glue to rebound the wear.
After prolonged use or if needed you can wash the inner lining if that is detachable.
Use only warm shampoo-water to wash the inner lining. Wash the lining gently with care.
After drying completely under the sun then set the lining again.
When washing the inner lining also clean the helmet's inner shell with an air blower and soft paintbrush.
For the fixed type of inner lining there no way of shampoo-water washing. But you can use a foam-based helmet washing kit to clean fixed liner. Otherwise, you can put the helmet under the sunlight keeping the inner side toward the sun.
Also Read: How To Maintain A Motorcycle Helmet? Do It Your Own
Motorcycle Helmet Care - Don't Do
Being sensitive to caring on our motorcycle helmet sometimes we practice wrong. So here we listed some wrong practices that we should avoid. Please take a look.
Never clean the helmet with regular soap. Soap has an oily chemical that can hamper the transparency of the visor and can make the outer shell sticky so it catches more dust.
Avoid using hard and even dry tissue cleaning the visor. It can make a thin scratch on the visor and you may face low visibility in the night against upcoming vehicle light.
Don't wipe the visor in a cross direction again and again. It's better to wipe from one side to another to avoid scratches.
Never use a non-brand cleaning kit. If possible use branded & certified kit only; otherwise mild shampoo-water is well enough.
Avoid using any type of cleaning liquid on the visor and of-course on the anti-fog or pin lock visor.
Never apply pressure while detaching the helmet liners or visor. In such a case, you may lose the sophisticated locking or fastening rivets forever.
Never use industrial glue other than rubber-grade sophisticated glues on any part of the helmet. Some industrial glue can melt the polycarbonate helmet shell and the sophisticated rubber lining. So seriously be careful of those.
Don't go for any type of color modification of the helmet. Please don't do this! Color modification needs to remove the outer coating of the outer shell which protects the shell within its lifetime. Removing or putting new color or chemical means weakening the protective layer of the outer shell.
Motorcycle Helmet Care - Some Advice Please Take in Care
You know guys as our boys are so enthusiastic about their bike and biking habits. So unconsciously often we go wrong even with our habits which violates the safety margin even of our helmet. Hence here are some advice considering safety issue; please take those in care.
Handle the helmet with care. It's like the safety crown of your head. It's really pricey as much as you price your head.
Avoid intentional dropping or carelessness. Maybe your helmet is a high-end branded one that has all the standard certification but surely decreases its strength and can initiate flaws on the shell just from that dropping.
Avoid handling the helmet holding the fastener, liner, or visor. It will damage the part faster than the warranty period.
Many of us very frequently dry their helmet under the hot sun for an extended time. That is really harmful and shortens the helmet life. Avoid this and keep your helmet in a high airflow area for drying and keeping out of malodor.
Never store your helmet in a closed closet. Ensure proper airflow inside the helmet. So it's better to keep the visor and air vents open keeping the silica gel inside.
Most of the high-end brands provide around five years of warranty for their helmets. After that period the helmet shell compound and bonding between layers lose their strength and become fragile. Therefore avoid using the helmets over that recommended period of warranty.
So guys that were our arrangement on motorcycle helmet care tips - do & don't. Wish this feed will be helpful for taking care of your crown. Hence feel free to share your tips on helmet care and allow us to learn from you. Therefore thanks for your participation, wish to see you all soon.
FAQ- Frequently Ask Question
1. Where do I put my motorcycle helmet?
Ans: The best place to put your helmet when you get off your bike. Place to put your helmet is over your mirror
2. How many years does a motorcycle helmet last?
Ans: Every helmet manufacturer recommends replacing helmets at least every five years, some every three years.
3. Do helmets save lives on motorcycles?
Ans: Motorcycle crash deaths are costly but preventable. The single most effective way for states to save lives and save money is a universal helmet law. Yes, helmet saves lives on motorcycles.
Related Article You May Like:
Read By Category:
You might also be interested in