ACI Motors Start Taking Pre-Book Of Yamaha R15M & R15 V4
Published On 17-Apr-2022 01:48pm , By Raihan Opu
When it comes to the sports segment in Bangladesh, every bike enthusiast is admire Yamaha R15 V3. But what next! What will be the surprise of Yamaha? Yes! They come up with a new version of the R15 series.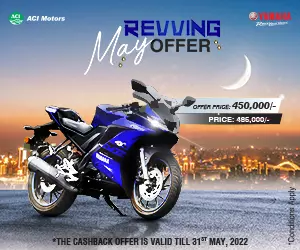 A few months back Yamaha India launched Yamaha R15M and Yamaha R15 V4. After that bikers of Bangladesh went crazy about these bikes. Yamaha comes up with lots of changes to these bikes.
And now ACI Motors Limited, the official distributor of Yamaha Motorcycles in Bangladesh taking pre-booking of both R15M and R15 V4.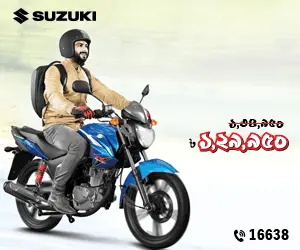 ACI Motors is giving a discount on the pre-booking. The price of Yamaha R15M is 555,000 BDT, R15 V4 blue is 545,000 BDT and R15 V4 black and red is 540,000 BDT. Pre-booking amount of these bikes is 1,00,000 BDT.
On pre-booking of these models Yamaha is giving a 10,000 BDT discount, for Yamaha means who are currently using a Yamaha motorcycle, If they pre-book any of these bikes, they will get a 20,000 BDT discount on purchase.
Without the R15 series Yamaha also taking pre-booking of Yamaha FZX, a retro-looking bike from Yamaha. The price of Yamaha FZX is 350,000 BDT and pre-booking amount is 50,000 BDT. There will be 5,000 BDT cash-back on pre-booking. For Yamaha users, cash-back on this bike is 10,000 BDT.
Pre Book Process:
To pre-book your desired Yamaha motorcycle, go to the pre-book website (https://yamahaacibd.com/pre-order ) and fill up the required information such as selecting your dealer point and your desired motorcycle on that website. After submitting the info you will get an SMS and a Code. Please pay the pre-booking amount to your selected dealer point within 72 hours. After paying the pre-booking amount you will get a confirmation SMS. Thus, you make a successful pre-booking.
Yesterday at the ACI center there was an Iftar program and pre-book launching event of Yamaha R15M and R15 V4. Executive Director of ACI Motors Mr. Subrata Ranjan Das and higher officials from ACI Motors were present at this event.
During the pre-book launching program, the Founder and CEO of BikeBD Suvro Sen and team BikeBD was present at the event.
Bikers and bike enthusiasts are waiting for the launch. We Hope very soon ACI Motors will officially launch these models in Bangladesh.
To see the details Yamaha price in Bangladesh and Yamaha showroom near you visit BikeBD.Com. Stay with us for more update motorcycle news.
You might also be interested in