TVS Auto Bangladesh And Steelbird International Jointly Manufacture Auto Filters In Bangladesh
Published On 11-Apr-2022 02:15pm , By Raihan Opu
The motorcycle industry of Bangladesh is expanding rapidly. The growth of the automobile industry has steadily increased due to the socio-economic development and purchasing power of the middle and upper-middle class of the country.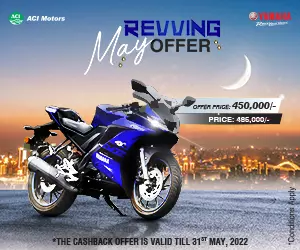 Because of that, many non-motorcycle and motorcycle companies are now getting interested in this section. In continuation of this, the 2nd highest motorcycle market shareholder TVS Auto Bangladesh, and Steelbird International, India's leading automotive components manufacturing company and a pioneer in the Auto Filters category, have announced a joint venture.
TVS Auto Bangladesh has done great business in Bangladesh with their comparative, reasonable, and fuel economy motorcycles. They are currently holding the 2nd highest market share in Bangladesh. In previous years, they have given a lot of successful motorcycles.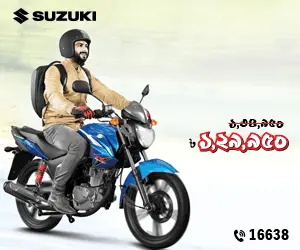 On the other hand, Steelbird International, is India's leading automotive components manufacturing company with almost 6 decades of industry experience, expertise and excellence. Before that, we only thought that Steelbird is only a helmet manufacturing company.
Click To See TVS Raider 125 First Impression Review
Steelbird is a pioneer and market leader in Air Filters, Oil Filters, Fuel Filters and Cabin Filters and established its first Automotive Filters Plant in North India in 1964. Now, this brand expanded its business to 15 countries all over the world.
Manav Kapur, Executive Director, Steelbird said, "Today we have made a breakthrough with the signing of the Joint Venture with TVS Auto. Both JV partners Steelbird and TVS share unconditional corporate value systems and are like-minded in their commitment to product quality, customer safety & satisfaction, delivery and strength of the product width and depth."
On the same occasion, Managing Director of TVS Auto Bangladesh Ltd Mr. J. Ekram Hussain said, "This JV will be the first collaboration in this sector and it has a huge potential considering automotive industrialization as a localized auto component and quality concern of our vehicle users."
Not only just for the motorcycles but the exhaustive range of Auto Filters will also be manufactured for all types of automobiles – 2-wheelers, 3-wheelers, passenger cars, tractors, and commercial vehicles. Hope the prices of these Auto Filters will be reduced and the customers should use quality products.
To see the details TVS motorcycle price in Bangladesh and TVS motorcycle showroom near you visit BikeBD.Com. Stay with us for more update motorcycle news.
You might also be interested in