Me With My Honda Stunner CBF
Published On 09-Nov-2012 05:04pm , By Raihan Opu
Hi i am Shuvo, i am here for express the feelings with my Honda Stunner CBF. At first i would like to give thanks BikeBD to give the platform to the Bangladeshi motorcycle users to express the feelings of a bikers with his bike. From the childhood i was too much addicted in motorcycle. Never control the greed to ride a motorcycle. i was love to sit in bikes. i learn biking with Honda 80 CD. Then ride a lot Yamaha RX 100 of my father. In 2003 my family shift from Shariyatpur to Dhaka.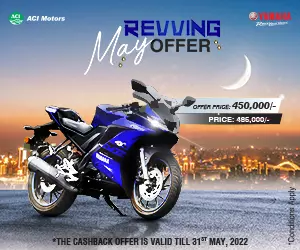 Me With My Honda Stunner CBF
I was trying to buy a motorcycle but my family refused to buy me a bike. After few days of no no situation....i decided to buy a bike from my own earning. I am a singer. I do some stage show & collect the money. Then i Buy Honda stunner from my own savings at 2011.
Design:
The Basic bike in the 125cc economy class the hero Honda CBF stunner is the very epitome of the word stylish design.It has got an unusual design with low handlebars ,lower seat and rearset leg pegs.Like all Honda design's the riders comfort is always the first priority. Unlike other Honda models this one has a bit of a stuffy suspension to help it better cut corners,still the bike does wonders with this situation.
Engine:
The 124.7 cc air cool engine with a 5 speed transmission with one down four up shift pattern. The new gearbox significantly smoothness out the power delivery. The bike does 0-60km/h in 6.1 seconds and goes on to record a top speed of 100.03km/h.The braking system is spot on with progressive feel coming from the front brake lever to the rider. There is a 240mm dia disc for the front and a 130mm dia drum on the rear that takes care of retardation.
Mileage:
Fuel economy is up to the mark in comparison to its rivals and under mixed riding environments, the CBF Stunner will run for 50+ kilometers on one liter of petrol. Now that's not bad at all for a bike that feels like a 150cc motorcycle, has the style to 'stun' every on-looker and does 100km/h.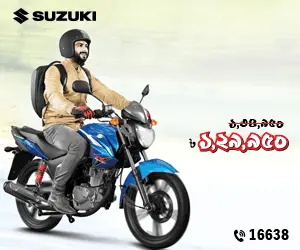 Comfort-ability:
The all-new 17-inch alloy wheels are shod with fat TVS Euro-grip rubber and it does a good job until one starts pushing it. For the daily home-to-office trips the tiresare really well-suited but if one wishes to exploit the bike's potential anymore than commute, they fail to provide accurate feedback to the rider. This makes it difficult during hard braking as the rider cannot correctly interpret the traction limit available, resulting in sudden Tyre lock up.
The wet-weather traction is extremely poor and although the bike is not meant for serious performance-oriented riding, the traction available is not really sufficient even during emergency braking or on wet surfaces.
Ultimately this bike is better than all the other bikes ridden by me, as a fanatic bike lover, i have gone thorough the world of bikes for more than a long time now. The stunner though acting a bit out of the class has all the potential of being a hybrid bike, both a racing bike in the 125 cc class and also economic enough to be a home and casual bike. Driving the bike from uttara to banani, the only bike taking a better performance than stunner is the bajaj pulsar in a pristine condition.
So ultimately to say,a jewel in the crown of the Honda bike family,this is one bike that will keep it's place that will always be on the spot with both speed fanatics and economy travellers.
Pros:
slick Design,Strong Engine,Fast Pick up for a 125 cc engine,comfortable journey setting and last great mileage.
cons:
No Kick start only electric start,downward facing and weird body style,quite lightweight for design.
After all saying and doing,Honda Stunner CBF is the best bike i have ridden and that is to say as i have ridden a lot of bikes thorough the years.
-By Shushmit Shuvo
Note: You can send your motorcycle review to us. For Details Please Click Here
You might also be interested in