Honda Begins Motorcycle Sales In Bangladesh
Published On 27-Dec-2013 08:59am , By Shuvo
Today we are witnessing one of the milestone in the Industry of Bangladesh. Finally Honda Begins Sales In Bangladesh. Round about 4 months back I posted an article where I talked about Honda In Bangladesh and their plans. All through this time everyone asked us many question regarding when they will come, what product they will launch and the prices of the products. Finally after months of speculation later HONDA BANGLADESH PRIVATE LIMITED finally revealed everything through this press conference.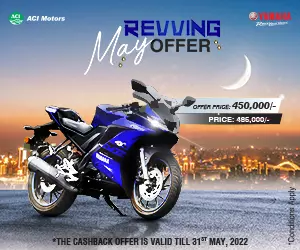 They started this project back in June this year when they signed a joint venture agreement with Bangladesh Steel and Engineering Corporation and Honda Japan. On the first year they target to produce 10,000 bikes while by second year the capacity will increase to 35,000 and 70,000 come the 3rd year. Currently they will bring some CBU (complete brake unit) condition .
Mr. Hiroshi Mitsuyoshi The Chief Manufacturing Officer & GM of Bangladesh Honda Private limited.[/caption]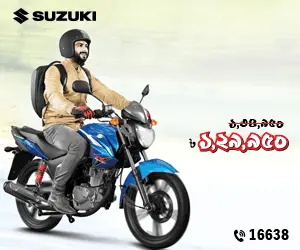 Honda is one of the renowned brand in Bangladesh, very tough to find a person who don't like HONDA. The classic Honda HS100 and Honda CUB 50 has been in our land for many years and even this days they are running high and wide. A total of 6 models will be on sale from today. In addition to sale Honda will provide wide range of services including sales of service parts as well as regular maintainers.
Currently they only have 2 dealership in whole of Bangladesh, one in Jamalpur another in Tangail, due to political unrest they could not have more dealer currently but they promised once the situation in Bangladesh improve they will start their operation of finding good and standard dealer across Bangladesh. Honda Bangladesh Private Limited is expecting to produce 80,000 bikes in the coming years as per data ion 2012 the whole Bangladesh has consume 2 lac .
Product Line up Assumption of Honda In Bangladesh
Honda CD 80
Engine : 72cc
Power: N/A
Torque: N/A
Price: 96,000 BDT
Honda will start the journey with HONDA CD 80. A bike which I think is probably one of the re owned 80cc in Bangladesh. The bike is nimble and small, and most of all it is HONDA so for sure you know that the bike has to be GOOD. It is said to have a mileage of 80km/l under test condition.
New CD 80 is an ideal combination of attractive design with super economy-power and smoke-free 4-Stroke engine, which promises you the most economical ride of your life. The new eye-catching graphics, comfortable new seat design and aerodynamic shape have made Honda CD 70 best choice and a perfect partner. Further, high resale value of Honda CD 70 proves to be a life time asset for its customers. Honda's extensive dealership network makes the and its parts, available at your doorstep and its countrywide warranty facilitates provide you trouble free companionship.
DREAM NEO
Engine : 110cc
Power: 8.25 BHP
Torque: 8.63 NM
Price: 1,42,000 BDT
Dream Neo and Yuga both are action-packed member of the Honda family that packs more than a punch with its powerful 110cc engine, terrific tubeless tires, an unbelievable mileage of 74 kmpl. This bike happens to be a base model for the company. This will be the least expensive bike from the company.
HONDA Shine
Engine: 125cc
Power: 10.1 BHP
Torque: 10.5 NM
Price: 1,56,000 BDT
Honda Shine Current Market price & Full specification
CB Shine is powered by a newly developed 125cc 'Optimax' engine, which maintains Optimum input for maximum output and incorporates cutting edge technologies to deliver best balance of mileage and pickup. Due to its cutting edge Honda technologies, the 125 cc 'Optimax' engine delivers class leading 10.3 BHP which enables Shine to deliver the best balance of pickup and mileage.
HONDA CB Trigger
Engine: 150 cc
Power: 14 BHP
Torque: 13.0 NM
Price: 2,01,000 BDT
Honda Trigger Current Price & Full Specification
Trigger is just another clone of Unicorn. They take a standard Unicorn Dazzler and then change its face alone with the . It is a biking nirvana. It is the first in class that offers perfect mix of masculine and aggressive design, alone with superb performance and fuel efficiency. The bike they will bring will have front disc brake and a rear drum brake.



HONDA CBR 150R
Engine: 150 cc oil cooled
Power: 17.6 BHP
Torque: 12.7 NM
Price: 5,00,000 BDT
Honda CBR 150R Current Price & Full Specification
Honda CBR 150R is the bike which every bike enthusiast in BD are waiting for. A bike that has less then what an Yamaha R15 V2.0 can gives but in India it cost more than that V2. One of the thing of this bike is unlike many 150cc bikes which only rev between 8500-9000 RPM this has a power output at 10500 RPM , get that? It is blend with Racing DNA. So guys wait for it and when you buy for sure the first thing you want to do is to RACE its arch rival Yamaha R15 V2.0. The bike is designed by Honda R&D facilities alone with their Motogp unit.

HONDA ACTIVA
Engine: 110 cc
Power: 8 BHP
Torque: 8.77 NM.
Price: NOT UPDATED
Developed on Honda's globally tested engineering technology, it comes with a host of new features. The seats maximizes riding comfort. Thus offering you a smooth ride. Perfect in design and technology, the Activa is more than just a .
So after month of speculation and many frustration for the bikers in BD Honda finally came alive but there are few things to be noted.
1. They won't manufacture the bikes right now ( Except Honda CD 80) as for now they will assemble in Bangladesh bringing parts from India and Pakistan, so as for that the prices won't be lower against its competitor as we were expecting which will disappoint many bikers in BD.
2. Pricing of CBR has been disappointing, I really expected it to be lower than that of Yamaha R15 V2.0 but on the other hand look at the price of Honda Trigger, I think Trigger will be their flag ship and will probably give the other 150cc bikes in its class a very tough time.
3. But the biggest disappointment has been not to see Honda Stunner in the launch ceremony, I really like that bike and I think it is probably the best 125cc bike I have ever ridden but not seeing it really made me sad.
Bangladesh is booming in the industry, over the last 5 years we have reached a new level in this business and with the addition of HONDA alone with others will surely start a good competition among all, so just wait for few months and save your money as HONDA is coming and then GAME ON.
At last we want to give thanks to Honda Bangladesh officials for inviting us. This is the first time in Bangladesh we invited by a company to cover a Sale launching ceremony like this "Honda Begins Sales In Bangladesh". Hope in near future by the help of Honda BD officials we able to give some test ride review of Honda motorcycles.
For More picture of The Event please Click Here
-By Wasif Anowar
You might also be interested in