Lifan Motorcycles Discount Offer For Winter!
Published On 08-Dec-2019 11:21am , By Raihan Opu
Rasel Industries Ltd. has announced Discount Offer on the most popular Lifan Motorcycles during this winter. They are giving away discounts ranging from a minimum of 10,000 BDT up to 15,000 BDT depending on the models.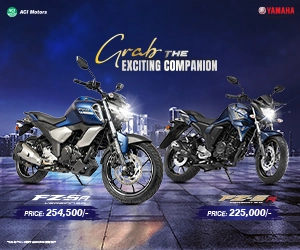 Lifan Motorcycles Discount Offer
During this month of December 2019, Rasel Industries Ltd. is giving away up 15,000 BDT cash discount on some of their most popular Lifan Motorcycles. This winter special offer was announced just now, and This will be applicable throughout all Lifan Motorcycles Showroom In Bangladesh. The discount offer will be valid until further notice from the company. The most popular series from Lifan in Bangladesh is definitely the KPR series and all the variants got a cash discount in this Winter Discount Offer. Lifan KP Mini got a discount of 10,000 BDT, while Lifan KPT NF2 got a big discount of 15,000 BDT.
Lifan has been undoubtedly one of the most popular Chinese motorcycle brands in Bangladesh nowadays. It was the product quality that earned them the trust of Bikers, and the sheer performance of Lifan motorcycles was something really sweet. Lifan KPR 150 was the first bike of the KPR series to launch in Bangladesh all the way back in 2015. The bike quickly grabbed everyone's attention with its gorgeous looks and good performance. It was called one of the best budget sports bike in Bangladesh. The 165 EFI and 165 NF2 variants of KPR also held the ground, and all the bikes of the series are still considered one of the best value for money, especially in the Sports bike segment.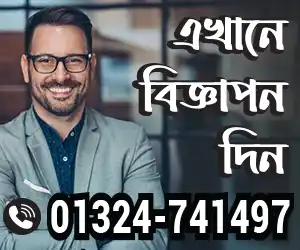 Lifan KPT is a completely different story, as it was focused more on the bikers who love to travel and roam around in off-roads. Lifan KPT was taken on the likelihood of many as It was proving to be a great two-wheeler in the highways. This Lifan Motorcycles showroom Winter Discount Offer is good news for people who wants to purchase the KPR or the KPT or the KP Mini. Follow our website to see what other companies are giving out in this Cold Winter.
Creating a value of life isn't easy. But creating life valuable is easy. So I tried to creating value and make an impact. I like to work in a team that is cooperative and helpful. I like to share my knowledge and skills for the betterment of the company. Always find out the opportunities and use in a proper way.
You might also be interested in