Kawasaki Ninja 125 & Kawasaki Z125 Launching - True or Rumor? Will It Be In BD?
Published On 16-Sep-2018 01:41pm , By Ashik Mahmud
Kawasaki Ninja 125 & Kawasaki Z125 launching soon probably at the end of this year. So is that true or just a rumor? So what about BD? Is that coming in our market too? Hence considering the past days rumors we are here to brief are those only rumors or going to be true!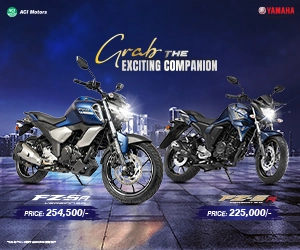 You know the four Japanese big bike giants are covering a bigger space in the world's big bike market. Meanwhile from few years the lower capacity beginner's level sports motorcycles are also getting too much popular worldwide.
You know the three Japanese motorcycle giant Honda, Yamaha and Suzuki already covering this small capacity street sports segment. Whereas Kawasaki only have other category small bikes and they are quite absent in beginner sports category. So rumor is now Kawasaki also is heading fast to land new breads in entry level street sports segment (Source).
Kawasaki Ninja 125 & Kawasaki Z125 Launching
So readers, coming to the authentication of the rumor it's true and authentic news. Kawasaki Motorcycle announced this on last November 2017 EICMA show in Milan. Therefore Kawasaki Ninja 125 & Z125 is going to be launched soon and that is within this year.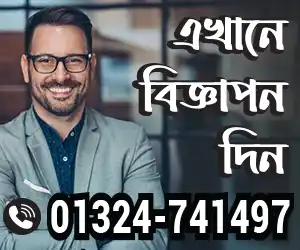 At the press briefing on 2017 EICMA, the President of Kawasaki Motorcycle & Engine division Mr. Kazuo Ota announced about the release of these two new models of motorcycle. He also assured to launch the bikes before the end of 2018 whereas another beginner model was under development.
Also Read: Kawasaki Ninja 125 & Z125 Launched In Bangladesh
Again on the 2017 EICMA briefing the Director of Kawasaki Motors Europe, Mr. Morihiro Ikoma added that the Kawasaki European R&D is working together with European customer's feedback and other standards. Thus the new entry level machines will carry all the core features of existing Ninja and Z series.
From that announcement table Mr. Kazuo Ota also informed as the new release of Ninja 125 and Z125 will be all new machines. Those will be unique but will share same iconic feature of Kawasaki styling, engineering, handling and riding features.
Hence from the teaser picture it seems both the Kawasaki Ninja 125 and Kawasaki Z125 is identical. Therefore they are quite similar to their siblings Ninja 250SL and Z250SL where the engine size and dimensions are different.
Also Read: Kawasaki Z125 Feature Review – The Naked Street Fighter
See All The Available Kawasaki Motorcycles In Bangladesh Here
Kawasaki Ninja 125 & Kawasaki Z125 Launching Date
So readers, that's quite a year old story that endorses the news. But latest clue comes from Kawasaki UK regions website and social media. Kawasaki European Facebook page and YouTube Channel released new video teaser of Ninja 125 and Kawasaki Z125.
Whereas they also have started a Hash Tag campaign tagging #thetoughestchoice Ninja Or Z in Facebook pages. Thus it makes clear the Ninja 125 & Kawasaki Z125 release is nearing and it will be from Europe.
Hence the latest bomb blasting updates came on September 10, 2018 through Kawasaki UK Region websites. There they revealed the releasing date, debut picture and initial specification of Ninja 125 & Kawasaki Z125.
Therefore the Kawasaki Ninja & Kawasaki Z125 will be released on October 02, 2018 at the Intermot Show in Cologne, Germany. From there they will uncover full detail and price of the motorcycles. Hence before that here is initial specification and pictures of the Kawasaki Ninja 125 & Z125.
Also Read: Kawasaki Ninja 125 Feature Review – Ninja Kid Unleashed
Kawasaki Ninja 125 & Kawasaki Z125 Specification
Specification

Kawasaki Ninja 125

Kawasaki Z125

Engine

Single Cylinder, Four Stroke, Water Cooled Engine

Maximum Power

11.0 KW (15PS)

Frame Type

Tubular Trellis Type frame

Dimension (LxWxH)
1,935mm x 685mm x 1,075mm
1,935mm x 740mm x 1,015mm
Saddle Height
785mm
815mm
Tire size (Front / Rear)
Front: 100/80-17M/C 52S Rear: 130/70-17M/C 62S
Front: 100/80-17M/C 52S Rear: 130/70-17M/C 62S
*All the specifications are subject to change upon company rules, policy, offer & promotion. BikeBD is not liable for the changes.
Furthermore in other features both the Ninja 125 & Z125 shares the same engine, frame, wheel, braking & suspension system. Here exhaust and other exterior feature also same and iconic. But of course dimensions are different due to full faired and naked profile of the bikes. Here Ninja 125 profiled under direct impression of WorldSBK winning Ninja ZX-10RR and Z125 comes with same Z Sugomi styling.
Kawasaki UK also uncovered both the motorcycle engines are characterized with mid to high-range rev feedbacks. Moreover those featured with typical Kawasaki high-rev performances. Furthermore the frames of the motorcycles are tubular trellis type sleek frames that utilized the same stress technology as used in power pack Ninja H2R.
Kawasaki Ninja 125 & Kawasaki Z125 Launching In Bangladesh
So readers now it confirmed that the Kawasaki Ninja 125 & Kawasaki Z125 launching soon in the market. But the question remains will it hit our market? If so then possibly when and what would be the price?
Coming to the release of Ninja 125 and Kawasaki Z125 in Bangladesh we can be hopeful as Kawasaki Motorcycle officially operates in Bangladesh. Furthermore the quarter liter single cylinder Ninja and Z manufactured specially for Asian regions.
Hence being released in Europe it also should release in Asia. Cause Asia is the biggest market of small capacity motorcycles. Therefore we are hopeful and expect to get the motorcycle in our market just after the arrival in Asia.
See All Updated Motorcycle Prices Here
Coming to the second question when it can be available in our market, it's quite unpredictable. But can expect the earliest time from Kawasaki Bangladesh. The reason behind is Kawasaki literarily struggling for mainstream street sports model motorcycles for Asian countries.
Hence the third and last question comes what would be the price range. No sources have specifically mentioned it but we can make a guess. In the Asian market Kawasaki Ninja250SL and Z250SL price is around 3000.00USD or little more. Hence it is possible that it will be priced lesser for new 125cc models. So at least it will be quite near to our premium 150cc motorcycle prices in Bangladesh.
See Nearest Motorcycle Showroom Addresses To You
So readers we see that's enough at this time about the new Kawasaki Ninja 125 & Kawasaki Z125 Launching. Therefore we expect to see the motorcycles released soon in international market and thus in Asia and of-course in Bangladesh.
We also hope Kawasaki Motorcycle Bangladesh also will be serious and caring to launch the models in Bangladesh. We are also expecting affordable and comfortable prices from them. Hence let's wait for the best; therefore thanks everyone.
Frequently Asked Questions:
What is the price of Ninja bike?Ans: Kawasaki Ninja 125 Price In Bangladesh is 4,99,000 BDT. How much does a Kawasaki z125 weigh?Ans: Kawasaki Z125 Weighs 146 kgs with karb. How much is a Kawasaki z125?Ans: Kawasaki Z125 is 4,69,000 BDT. How fast does the Kawasaki z125 go?Ans: Kawasaki Z125 Tops at 130 KMPH. Is the Kawasaki z125 automatic?Ans: Kawasaki Z125 has a 6-speed manual gearbox.
Related Articles You May Like:
Read By Category:
Published by Ashik Mahmud
You might also be interested in