Kawasaki Motorcycle Will Be Officially Launch In Bangladesh - Dhaka Bike Show 2018
Published On 07-Mar-2018 06:19am , By Ashik Mahmud
Kawasaki Motorcycle will be officially launched in Bangladesh at Dhaka Bike Show 2018. Seeing some Facebook post online & talking with some officials from Rangs Group we can confirm that they will unveil 4 motorcycle models in Bangladesh at Dhaka Bike Show.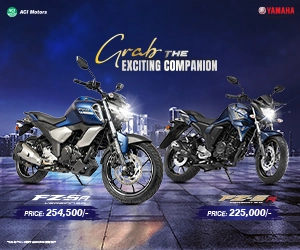 See All Updated Kawasaki Motorcycle Prices Here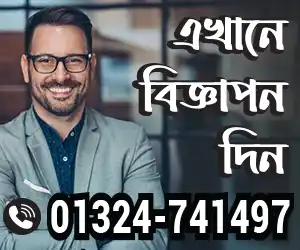 Kawasaki was the 4th Japanese motorcycle brand which was left to come in Bangladesh since the introduction of Honda (Bangladesh Honda Pvt Ltd), Suzuki ( Rancon Motorbikes Ltd) & Yamaha (ACI Motors Ltd). For the past two years some importers has bought Kawasaki motorcycles in Bangladesh but they failed to get a good impression on the market as they couldn't give good feedback of spares parts & service. Kawasaki is one the pioneers in the sports bike segments. They usually make exclusive bikes.
See Nearest Kawasaki Motorcycle Showroom Addresses To You


>> Kawasaki KLX 150BF Price In Bangladesh <<
Kawasaki Motorcycles Ltd is a subsidiary of Kawasaki Heavy Industries which was founded back in October 15th 1896 by Shozo Kawasaki. It's headquarter is in Kobe, Japan. Apart from making motorcycles Kawasaki is also involved in making aircrafts, space systems, helicopters, simulators, jet engines, missiles & electronics equipments. Looking at that portfolio it seems like Motorcycle for them isn't a big firm but worldwide they are well popular with their bikes.
In the Dhaka Bike Show 2018 we believe that Kawasaki will introduce 4 new models, sadly their won't be any commuting motorcycles (as Kawasaki don't make any bikes in 100-150 cc in the commuting segments) & neither we will see any sports bike in the 250cc segments ( as we don't have any permission for that). The bikes they will introduce will be:
Z125Pro - a 125 cc mini pocket bike
KLX 150BF – 150cc off roading motorcycle, in Bangladesh we have a lack of proper off roading motorcycle.
D Tracker – this is a 150 cc duel purpose motorcycle.
So far the we are not sure about the price of the new Kawasaki Motorcycle models but as we se t to believe that they will announce the price at Dhaka Bike Show 2018 between 22-24 march 2018. We will bring more details about the motorcycle models when we can. So readers that's all for now, for further updates keep visiting our website and subscribe to our BikeBD Youtube channel, and also eye on our BikeBD Facebook Fanpage.
Useful Articles You May Like:
Read By Category:
Published by Ashik Mahmud
You might also be interested in