How TVS Stryker 125 Achieves Impressive Mileage
Published On 29-May-2023 10:34am , By Jahid Hasan Jojo
TVS Stryker 125 offers a remarkable mileage of 50 Kmpl, making it an efficient and economical option for riders seeking a balance between fuel efficiency and performance. With its sleek design, comfortable ride, and impressive fuel economy, the Stryker 125 stands as a reliable companion for both daily commutes and longer rides.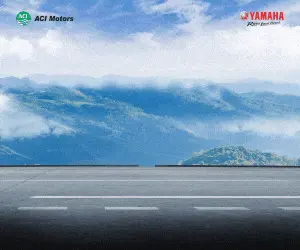 Efficiency is vital in the automotive world, shaping value and desirability. The ability to achieve impressive mileage is a highly sought-after characteristic, and the TVS Stryker 125 has taken efficiency to a whole new level. With its remarkable fuel economy, this motorcycle has redefined what it means to be efficient on the road.
Understanding Mileage
Mileage denotes the traversable distance a vehicle can cover by expending a specific quantity of fuel, encapsulating its fuel efficiency prowess. It crucially impacts costs and the environment. Motorcycles, like the TVS Stryker 125, have specific factors that influence their mileage. These include engine technology, weight, aerodynamics, and riding style.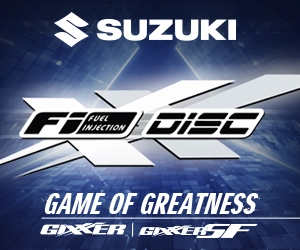 TVS Stryker 125: Key Features
The TVS Stryker 125 is a motorcycle that embodies efficiency in its design and engineering. Enthusiasts of motorcycles are captivated by its sleek and sporty aesthetics, which effortlessly command attention. The lightweight build, coupled with a sturdy frame, contributes to its efficiency and maneuverability.
The TVS Stryker 125 boasts a formidable powertrain at its core, combining robust performance with commendable fuel economy. It flawlessly balances power and efficiency with its 125cc displacement. The advanced engine technology incorporated in the TVS Stryker 125 ensures optimal combustion efficiency, resulting in impressive mileage numbers.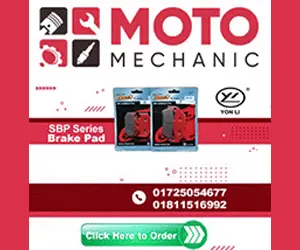 Fuel Efficiency Technologies
TVS has implemented various technologies in the Stryker 125 to maximize fuel efficiency. Aerodynamics plays a vital role in reducing drag, and the streamlined design of the motorcycle enhances its overall efficiency. The wind-cutting fairing and optimized bodywork minimize air resistance, allowing the motorcycle to glide through the air with minimal effort.
Furthermore, the TVS Stryker 125 is equipped with a fuel injection system. This advanced system precisely meters the fuel delivery, optimizing combustion and reducing fuel wastage. As a result, fuel efficiency is enhanced, leading to reduced emissions for a more environmentally friendly performance.
Additionally, the TVS Stryker 125 utilizes lightweight materials in its construction. The use of high-quality alloys and composites contributes to the motorcycle's agility and efficiency without compromising on durability.
Testimonials and Performance
Real-world testimonials from TVS Stryker 125 owners are a testament to its impressive mileage achievements. Riders report lower fuel consumption than class rivals. The TVS Stryker 125's engine performance, combined with its efficient technologies, delivers an unmatched riding experience while keeping fuel costs low.
In performance benchmarks, the TVS Stryker 125 showcases its capability to balance power and efficiency. Its quick acceleration, responsive handling, and smooth ride make it an ideal choice for both city commutes and long-distance journeys.
Environmental Impact and Cost Savings
The TVS Stryker 125's outstanding mileage not only benefits the rider but also the environment. Lower fuel consumption means a greener future. By choosing an efficient motorcycle like the TVS Stryker 125, riders can actively participate in environmental preservation.
Moreover, the impressive fuel economy of the TVS Stryker 125 translates into substantial cost savings for riders. Reduced fuel consumption equates to fewer visits to refuel, leaving more money in your pocket. Over time, these savings can significantly offset the initial investment in the motorcycle.
The TVS Stryker 125 has redefined efficiency in the motorcycle industry with its impressive mileage achievements. Through innovative design, advanced engine technology, and a commitment to fuel efficiency, TVS Brand has crafted a motorcycle that sets new standards. The TVS Stryker 125 not only delivers exceptional fuel economy but also provides an exhilarating riding experience.
Published by Jahid Hasan Jojo
You might also be interested in