Kawasaki KLX 150BF Feature Review
Published On 12-Jun-2018 06:44am , By Ashik Mahmud
The premium off-road machine Kawasaki KLX 150BF is now officially in our motorcycle market. You know from the Dhaka Motor Show 2018 Kawasaki Motorcycle has started their activity in Bangladesh.
Therefore in off-road motorcycle segment it's a gorgeous edition in the market. Hence covering the features of the motorcycle here is our Kawasaki KLX150BF Feature Review. Let's learn the features of the awesome off road motorcycle.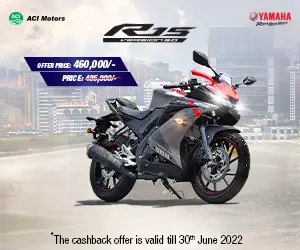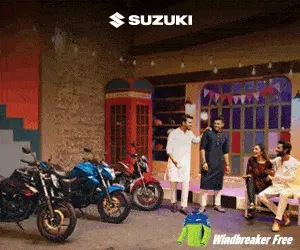 Kawasaki KLX 150BF – Overview
Kawasaki KLX 150BF is an off road motorcycle that known internationally as beginner class dirt bike. Is also belongs to the dual sport category where it is more focused on trail riding(Source). The motorcycle designed under shadow of Kawasaki KX series but comes with street legal features. Hence it can be used both on trail and street in full throttle.
See All The Available Kawasaki Motorcycles In Bangladesh Here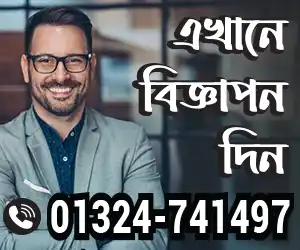 The motorcycle is a standard size off road machine with 21"/18" front/rear wheels, standard saddle height and wider wheelbase. Hence altogether it widely covers the area of dirt biking, track racing or can be rode both on street & raw trails. Consequently it's a popular beginner dual sports model in Asia, Australia and South American region.
Kawasaki KLX 150BF – Designed for Off Road
Kawasaki KLX 150BF is a standard size street legal off-road motorcycle. It carries both the features of track riding and also regular off road use. Being street legal it also can be used on solid street therefore is has the dual purpose riding features.
Coming to the design it's solely naked dirt track like machine with larger front and rear wheel. It comes with significant higher ground clearance and higher saddle height. It designed on solid perimeter steel frame. The frame is light and much rigid to tackle the extreme conditions of the track.
As like track dirt machine you will not find any excess panels on the body part. Only the headlamp assembly, ODO console, mirrors and rear mud guard added with that machine to get the street legal status. In addition there also have the turning indicators, horn, signal and passenger foot pegs.
See All Updated Motorcycle Prices Here
Being a dirt bike it's completely naked but the slim fuel tank has iconic MX bikini fenders on its both sides. Matching with those there also has sleek and tiny plastic panels till the tail fender. Being street legal the headlamp is a full size unit with sharp headlamp, analog ODO and flexible turning indicator sets.
It also comes with street legal exhaust muffler with heat protection cover. As a complimentary feature it also has stock hand guard, front shock protector and engine guard. Those panels seem okay for normal riding condition but may need replacement with enduro standard after market panels.
Lastly coming to the over all looks & appearance Kawasaki KLX series is designed for sports so it's solely sporty. Its looks & design is so gorgeous and it appreciated widely by the trail riders. At a glance it's naked, sleek, dirty and super macho stallion designed for the dirty trail.
See Nearest Kawasaki Motorcycle Showroom Addresses To You
Kawasaki KLX 150BF – Wheel, Brake & Suspension System
You know off road machines are like hard nuts as they used to deal with endurance and tackles extreme pressure of the track or terrains. Hence off road machine needs extreme capability in terms of wheel, brake and suspension. So coming to the KLX150BF is also a true hard nut that has huge reputation in world's dirt biking community.
It comes with much capable wheel, brake and suspension system. Its wheels are standard spoke wheels with lightweight aluminium rims. Those are with 21 inch in front and rear one is 18".
Here the tires are knobby type tube tires and they are 2.75-21 in front and 4.10-18 in rear. So this combination truly comes from motocross track and can deal with all type of off & on roads.
Coming to the braking system it's little different than motocross models but fits well with its dual purpose characteristics. The both wheel braking system is hydraulic disk type with heavier & thick disks.
Here front braking system comes with double piston NISSIN clipper assembly with 240mm petal disk. The rear one is also NISSIN that comes with single clipper assembly and with 190mm ventilated petal disk.
Here the suspension system is featured with longer travel suspension system. The front suspension is a hydraulic telescopic fork suspension. It's 35mm USD type in KLX150BF model and regular upright in KLX150L model.
Here the rear one is mono suspension which is 5-way adjustable type. This mono suspension is Uni-Trak linked with the swing arm that provides premium stability & performance on the corners.
Kawasaki KLX 150BF – Riding & Handling Characteristics
Kawasaki KLX 150BF is off road oriented dual purpose motorcycle. Its design therefore riding and handling ergonomics followed by the Kawasaki motocross KX series. Hence it's a true trail bike.
It comes with lighter weight, slim & sleek body ergonomics with full off road standard wheel & suspension setup. Moreover comfortable saddle height with higher ground clearance made it more capable to deal any kind of terrain.
The riding position is completely motocross type upright. The seating position is upright with all the arrangement of foot peg, levers and handlebar. The foot pegs are not motocross type nailed but comes with shock absorbing non-slip rubbers. Again the solid pipe handlebar position is not so high or not so low.
Hence altogether with spacious non slip cautioned seat its riding arrangement is very comfortable both for on and off roads. Therefore a KLX150BF rider can ride seating stable for long time. And riding hard standing on pegs on the off track is much easier.
Coming to the street legal setup KLX 150BF comes with complete setup of lights, signals and ODO display. Hence no worry you ride in city or countryside. Even no worry you ride in the daylight or in the night. Hence all these features are available with KLX 150BF so you can ride free anywhere anytime.
Kawasaki KLX 150BF – Engine Feature & Specification
Kawasaki KLX 150BF comes with a 144cc single cylinder four stroke engine. This air cooled engine is that bulletproof engine which used in the legendary beginner MX model Kawasaki KX140. Hence with different tweaking and different gearing it comes in KLX 150BF. So you can understand its ability and performance.
Coming to the other features this EURO3 standard engine comes with carburetor fuel feeding and sponge air filter intake. According to the book the power figure is not much significant but enough to deal with its design and purposes.
The engine can deliver near 12PS of power and 11.3NM of torque. Hence being 118kg light weighed dirt machine it already serving gorgeously around the world of off-road and motocross trails.
Whatsoever coming to more specific official data here we arranged the official specification of the motorcycle. Please have a look.
Specification
Kawasaki KLX 150BF
Engine
Single Cylinder, Four Stroke, Air Cooled, SOHC 2-Valve Engine
Displacement
144cc
Bore x Stroke
58.0mm x 54.4mm
Compression Ratio
9.5:1
Maximum Power
8.6KW (12PS) @ 8,000RPM
Maximum Torque
11.3NM (1.2kgfm) @ 6,500RPM
Fuel Supply
Carburetor, NCV24
Ignition
DC-CDI
Starting Method
Kick & Electric Start
Clutch Type
Wet, Multiple-Disc
Lubrication
Wet Sump
Transmission
5 Speed Return Shift

Dimension

Frame Type
Perimeter, Steel Frame
Dimension (LxWxH)
2,070mm x 825mm x 1,155mm
Wheelbase
1,340 mm
Ground Clearance
295 mm
Saddle Height
870 mm
Weight
118kg
Fuel Capacity
6.9 Liters
Engine Oil



Wheel, Brake & Suspension

Suspension (Front/Rear)
35mm USD Telescopic Fork / Uni-Trak Mono Shock Absorber, 5 Way Adjustable
Brake system (Front/Rear)
240 mm Disk with Double Piston Clipper / 190 mm Disk with Single Piston Clipper
Tire size (Front / Rear)
Front: 2.75-21 45P Rear: 4.10-18 59P


Battery
12V, MF
Head lamp
12V
Speedometer
Analog
*All the specifications are subject to change upon company rules, policy, offer & promotion. BikeBD is not liable for the changes.
Kawasaki KLX 150BF – Ride Free Whatever the Trail Comes
So readers, that is pretty everything of the featured picture of the nice dirt machine Kawasaki KLX 150BF. Hope you got the image clear. You can see the motorcycle is dirt oriented dual purpose machine which can be rode both on and off roads.
Whatsoever considering our countrywide road condition its can be a nice machine to ride comfortably everywhere. Price of Kawasaki KLX 150BF is 390,000 BDT.
Hence you can see the Kawasaki KLX 150BF is truly a gorgeous edition in our motorcycle market. Though these days' people are very much street sports bike oriented but in terms of adventure riding it can give you a different riding experience.
Riding a KLX 150BF you will just forget caring of the difficulties of the unpredictable terrains. Therefore it allows the true freedom to riding anywhere anytime. Hence ride free and stay safe.
Related Articles You May Like:
Read By Category:
Published by Ashik Mahmud
You might also be interested in