Hundai/Zongshen New Year Double Dhamaka Offer
Published On 31-Dec-2016 04:39pm , By Saleh
Hundai/Zongshen New Year Double Dhamaka Offer
Rupsha Trading Ltd are giving away New Year Discount Offer on Hundai & Zongshen Motorcycles. The company was founded back in 1990. This company is not to be confused with Atlas Zongshen which is a Joint Venture company between Atlas & Zongshen whereas Rupsha Trading Ltd is an importer company.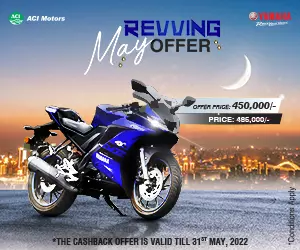 The distributed brands of Rupsha Trading Corporation are Zongshen and Hundai, which are the top motorcycle brand and producer of China where the Hundai is the sister concern of Zongshen. You know the Zongshen is internationally one of large motorcycle producer and brand which currently working incorporating with Harley Davidson USA and Piaggio Italy.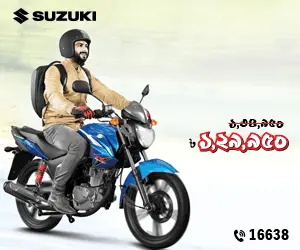 Currently their product lines up have Hundai GL150 Premio which is a direct carbon copy of Pulsar 150. Hundai GL150 is a 150cc bike from Hundai which looks a clone of Bajaj Pulsar, the bike is equipped with front hydraulic brake system & has a top speed of 115 km/h and still the bike returns a mileage of 45 km/l (company claim). The bike still chunk out 14 BHP from its 4 stroke air cooled engine. Currently they are selling the bike at 130,000 BDT with Free Registration offer.
Another bike they are giving away Free Registration offer is Zongshen CG125-4, There CG125-4 is fitted with alloy wheels & front disc brake. The bike has Japanese made carburetor from Keihin Deki to increase fuel efficiency from a 12 BHP 125cc engine.
The company claims that bike will returned 45 km/l of mileage under test condition while still having a top speed of 120 km/h. The reason behind this performance figure is that the bike is a two cylinder engine through which the power delivery is sublime & it helps to have better fuel efficiency alone with good top speed. Current price of the bike is 1,00,000 BDT.
On other models Rupsha Trading is giving away 5000-8000 BDT Discount offer due to New Year Celebration. Here is the chart of the New Year Discount Offer they are giving away on various models.
| | | | | | |
| --- | --- | --- | --- | --- | --- |
| Sl No. | Brand | Model | Before Price | Registration/Instant Cash-Discount | Present Price |
| 01 | HUNDAI | GL-150 Premio | 1,40,000 | Free Registration /Tk. 10000/- | 1,30,000 |
| 02 | ZONGSHEN | CG125-4 | 1,10,000 | Free Registration /Tk. 10000/- | 1,00,000 |
| 03 | ZONGSHEN | ZS 100-4 A (Hydraulic) | 96,000 | Cash-DiscountTk. 10000/- | 86,000 |
| 04 | ZONGSHEN | ZS 100-4 A(Non-Hydraulic) | 93,000 | Cash-DiscountTk. 10000/- | 83,000 |
| 05 | HUNDAI | GL-100 (H)(Hydraulic) | 96,000 | Cash-DiscountTk. 10000/- | 86,000 |
| 06 | ZONGSHEN | ZS 125-70 | 1,25,000 | Cash-DiscountTk. 7000/- | 1,18,000 |
Dhaka Sales Office & Service Centre : Rupsha Trading Corporation 161/2 Bangshal Road, Dhaka-1100. Cell: 01716-313236
You might also be interested in