How To Prevent Motorcycle Tires From Cracking?
Last updated on 05-Nov-2023 , By Saleh
Motorcycle tires are very critical parts of a motorcycle that are directly involved ensuring in its safety and performance. Due to regular usage, usual wear and tear, environmental factors, and improper maintenance, the tires can deteriorate over time. These same factors can also lead to cracking, which poses potential safety hazards and reduces the tire's lifespan before the expected time. Therefore, taking proactive measures to prevent cracking is essential to ensure optimal tire lifespan and performance. Here, we will share some tips on how to prevent motorcycle tires from cracking.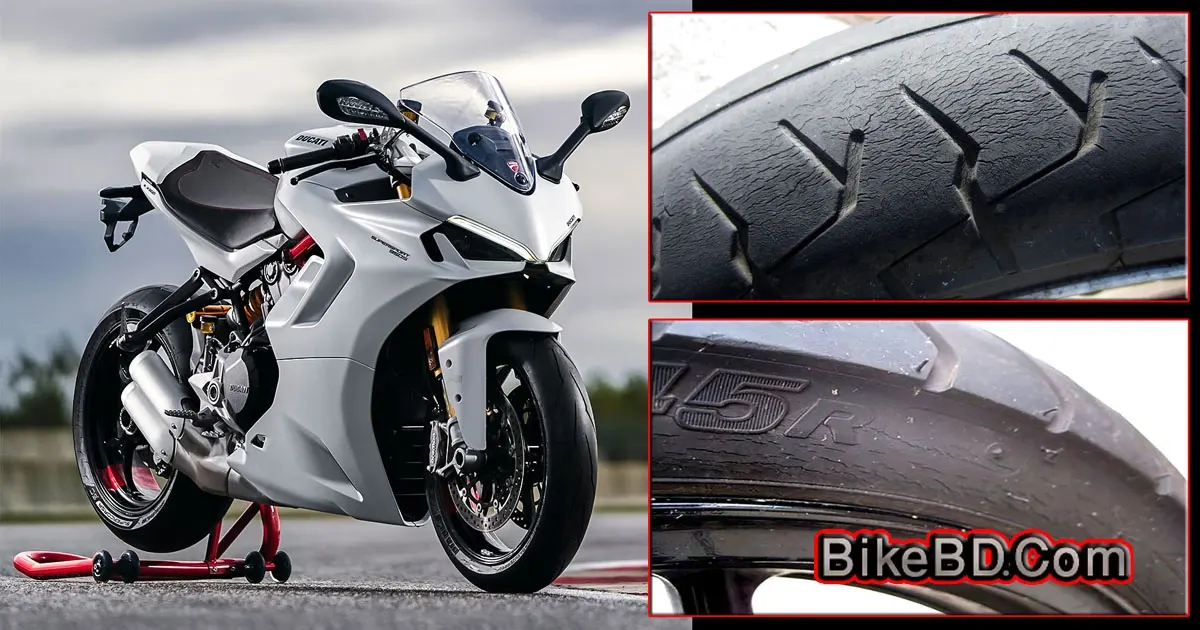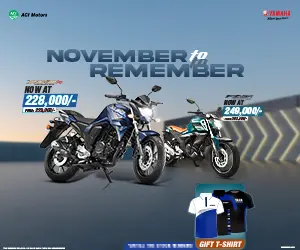 How To Prevent Motorcycle Tires From Cracking?
Cracking problem in motorcycle tires is a common issue faced by motorcycle riders. For many reasons, cracks develop on the tire surfaces, especially on the sidewalls. Cracked tires can compromise traction, handling, and overall riding experience, posing a significant risk to the rider's safety. However, with proper care, these cracks can be prevented.
However, preventing motorcycle tire cracking involves a combination of proper maintenance, regular inspections, and responsible riding. Therefore, here we will explore some essential tips to follow to keep your motorcycle tires safe from cracks, in top shape, and therefore, ensure a smooth and safe riding experience.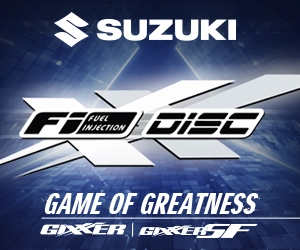 Inspect And Maintain Tires Regularly
To avoid tire cracking, performing routine inspections of your motorcycle tires is essential. Inspect your motorcycle tires frequently for any signs of wear and tear, including cracks, bulges, or uneven tread wear. Also, inspect the tires for any embedded debris or foreign objects that could lead to damage over time. Clean your motorcycle tires regularly with a mild soap and water solution, avoiding harsh chemicals that can harden and damage the rubber.
Maintain Proper Tire Pressure
One of the primary causes of tire cracking is improper tire pressure. Nearly flattened tires put extra stress on the sidewalls that leads to tire cracks. Conversely, over-inflated tires can cause excessive wear and make the tire more susceptible to cracking. To prevent these issues, it is important to regularly check and maintain the correct tire pressure recommended by the manufacturer.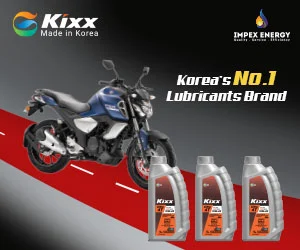 Always Use Quality Tires
Investing in quality tires is a long-term solution to prevent the cracking of your motorcycle tires. Quality tires are made from high-quality rubber compounds that are more resistant to wear and environmental factors. Additionally, they often come with enhanced sidewall construction that provides better protection against cracks and punctures. Perhaps premium-quality tires have a higher upfront cost, but they last longer and offer better performance and longevity, making them a worthy investment.
Choose The Right Type Of Tires
Selecting the right type and measure of tires for your motorcycle, according to your riding style and road conditions, can make a significant difference in their longevity. It's advised to consult with a professional or do some research to find appropriate tires that are well-suited to your motorcycle and your purposes of use.
Ride Carefully And Avoid Aggressive Riding
Riding habits directly impact motorcycle tires. Riding aggressively at excessive speeds, accelerating harshly, and braking unnecessarily aggressively can lead to premature cracking of motorcycle tires. An aggressive riding style puts undue stress on motorcycle tires and dramatically reduces their lifespan. Consequently, smooth and controlled riding will not only enhance safety but also prevent cracking and improve the overall safety and handling of a motorcycle.
Store Your Motorcycle Properly
Proper parking and storage are vital concerns to prevent cracks in motorcycle tires, especially during extended periods of inactivity or seasonal storage. Therefore, store your motorcycle in a shaded, dry, and cool place away from direct sunlight and extreme temperatures.
During this time, ensure the tires are inflated to the correct air pressure, and if possible, recheck it within a few weeks. To avoid flat spots, periodically rotate the wheels to minimize stress on one particular area, or consider using a motorcycle stand or paddock stand to lift the tires off the ground and relieve pressure on them.
Replace Old Tires
Finally, don't hesitate to replace old and worn tires that have expired their lifespan. Even with proper maintenance, over time, the rubber will naturally reach the end of its lifespan and become more prone to cracking and other issues. Inspect the tire's age by checking the manufacturing date, usually stamped on the sidewall. If the tires are over five years old, consider replacing them as soon as possible.
So, guys, these are the common concerns to prevent motorcycle tires from cracking and to keep tires in excellent condition. By following these tips and maintaining a regular maintenance routine, you can extend the life of your tires and minimize the risk of tire-related accidents. So, maintain your motorcycle tire health, ride safe, and stay safe. Thanks.
You might also be interested in