Benefits Of Having A Tank Top Bag On A Motorcycle
Last updated on 25-Nov-2023 , By Saleh
A tank top bag is a nice integration in the motorcycle luggage system that is fitted on the motorcycle fuel tanks that called motorcycle tank bags or tank top bags. It's comparatively a smaller bag than other types of bags that are fastened over the fuel tanks but it's a great option to keep the smaller belongings that you may need you're riding or the quick access items like mobile phone, camera, documents, medicine, snacks, etc. Hence benefits of having a tank top bag are simply a lot and here today we're focusing on it.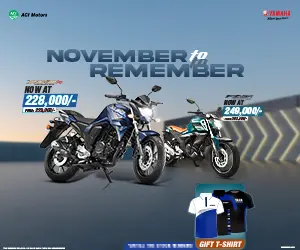 Benefits Of Having A Tank Top Bag On A Motorcycle
A motorcycle fuel tank top bag is not a large capacity bag or heavy luggage system and it only features limited capacity. Perhaps some of the tank bags come with comparatively a larger capacity but obviously, that is not counted or considered as the core luggage system for motorcycles in traveling. Hence tank top bags usually come with a maximum capacity of 2-15 liters and features multiple pockets together into that capacity limit.
Thus, questions may come about how such a small capacity bag can benefit our motorcycle traveling or what are the utilities of having a tank top bag. Here the answer is very simple that already we've given a glimpse in our intro but again tank bags simply serve as your trouser or jacket pockets. It is simply used to keep our small size personal belongings perhaps it's your wallet, motorcycle documents, essential medicines, snacks, or just a compact camera, etc.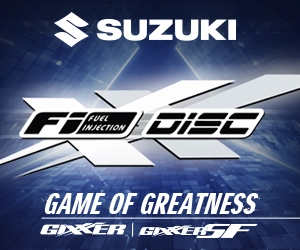 Further, larger capacity tank bags with 10-15 liters of capacity may have multiple pockets that can feature enough space to keep a few pieces of clothing, lighter-weighted compact tool packs, rain suits, grooming kits, or even compact camera gear. Thus, a simple two or three-day-long travel gear can be easily accommodated in such a tank bag and can be rolled around with your motorcycle.
Coming to long motorcycle trips, tank bags are simply a very essential part of the total motorcycle luggage system. It's a very realistic and cozy option to have a tank bag on top of your motorcycle fuel tank. It literally saves from hassles stopping the motorcycle every time and getting off the seat and getting out even smaller necessary belongings from the saddle or other luggage systems. But a tank bag simply makes this hassle clear.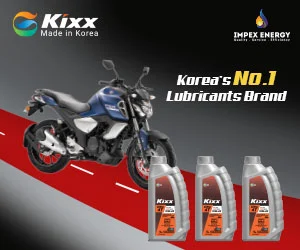 Weight distribution is another bigger advantage of having a tank top bag on a motorcycle fuel tank. It helps for better distribution of the overall weight on the motorcycle including heavy luggage at the rear, the rider weight, and auxiliary electronic gadgets in the front. Thus a tank bag nicely can balance the weight distribution making the middle front a little weighted by its a few pounds of weight.
So riders, you can see how simply a tank top bag can serve your necessities and also helps to make your ride or traveling hassle-free. Further, these days the tank top bags also have backpack-like features integrated. Thus while you are hiking leaving your motorcycle aside can easily take the bag on your back. So you must have a nicely featured tank bag and you will be surely happy with it.
You might also be interested in