22,475KM Suzuki Gixxer SF 155 Ride Review - Anayed
Last updated on 29-Jun-2022 , By Ashik Mahmud
I, Annoyed Rahman Tanjil, live in Larmin Street, Wari. I am a Suzuki Gixxer SF 155 user. I have been riding my bike for about 22,465 kilometers.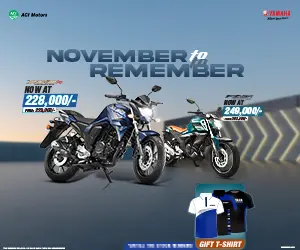 The first bike of my life is the Suzuki Gixxer SF 155. I have had a fascination for bikes since childhood. But since I am an only child, it became quite a hassle to convince my parents. After overcoming all obstacles, I learned to ride a bike secretly when I was 14 years old. But I didn't buy a bike because I was too young then.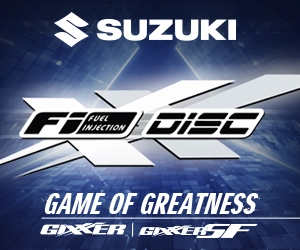 22,475KM Suzuki Gixxer SF 155 Ride Review
The main reason I like bikes is that I can easily commute to my convenience, however, I cannot do the same thing with a car. Dhaka is a city of traffic jams. Hence, there is no alternative to bikes in this jam-packed city.
Ever since I was a child, I have dreamed of owning a bike. If someone asked me what is your aim in life? I would say I would be a biker when I grow up. I didn't understand anything except the bike.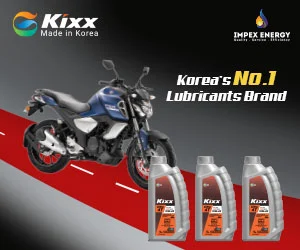 Eventually, my parents agreed to fulfill my dream. In 2018 I became a proud owner of the Suzuki Gixxer SF 155. I bought the bike from Bangshal Omega Motors for 2 lakh 59 thousand BDT. I stayed up the whole night before buying the bike. I still remember when I got the key to the bike, I was shaking. I was ecstatic when I realized that I owned a bike.
Currently, my Suzuki Gixxer SF 155 bike has 22,475 kilometers on the odometer. I mostly use the bike to commute to university and other places. I also use it for long tours.
An amazing feature of this bike is its torque (ready pickup). The appearance of the bike is also great. Also, engaging the clutch to start the bike is a great safety feature.
I have done 4 free services for my bike from Omega Motors. The mileage of the bike is a big problem. I have attempted to fix this, but even after doing a lot of servicing, I haven't been able to fix it. Taking care of my bike is my favorite job. I wash the bike, clean the air filter, clean and lube the chain regularly.
I change the engine oil accordingly. I presently use Shell Synthetic 10W40 grade oil. It costs 950 BDT. I am getting very good service from this engine oil.
I haven't had to change too many parts of the bike. Only the oil filter, air filter, chain-set, ball-racer, etc. With the bike, I got a top speed of 128 km per hour.
Suzuki Gixxer SF 155 FI First Impression Review
Pros of the Suzuki Gixxer SF 155:
Awesome appearance.
High torque (high ready pickup).
Digital Speedometer.
Thick tires.
Minimum vibration at high RPM.
Cons of the Suzuki Gixxer SF 155:
Low power at 5th gear.
Water enters the speedometer.
Fuel sensor damaged.
Low powered battery.
Low ground clearance.
I am quite satisfied with the bike. I have toured to many places. I have been to Chattogram, Sylhet, Sajek, Kuakata, and many other places. The bike was exceptionally good on the mountain roads. I hope to travel more with the bike and wish to learn more with the bike. I hope everyone rides carefully with a helmet. Lets See Suzuki Gixxer price in Bangladesh here.
To see the details Suzuki Bike price in Bangladesh and Suzuki showroom near you visit BikeBD.Com. Stay with us for more update motorcycle news.
Written By: Anayed Rahman Tanjil
Published by Ashik Mahmud
You might also be interested in