Honda CB Hornet 160R VS Honda XBlade Feature Comparison
Published On 21-Dec-2019 09:05am , By Raihan Opu
Bangladesh Honda Pvt. Limited currently has rearranged its product line adding new Honda XBlade in their row. Side by side the Honda CB Hornet 160R also rolling gorgeously on the road. Hence, belonging quite the same category bread we felt to throw a feature comparison between them and her it is. Honda CB Hornet 160R VS Honda XBlade Feature Comparison.
First of all, both the Honda CB Hornet 160R VS Honda XBlade is quite the same category motorcycle. Both the machines belonging quite the same frame, dimension, and the same engine. Excluding these basic similarities, you should note is first that, both are the different motorcycle in design, looks, and performances. Even the angle of similarities those also tuned differently to give them a varied and unique identity.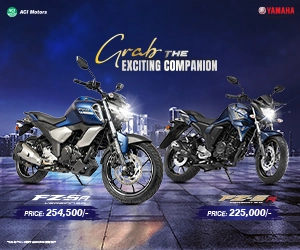 Honda CB Hornet 160R VS Honda XBlade Specification Comparison
Looking through both of the machine features we found a number of varied corners. Illuminating those it gave a clearer view of each motorcycle feature. Hence before entering into those discussions here, we arranged Honda CB Hornet 160R VS Honda XBlade specification comparison table. From here you can get the basic similarities as well as the technical dissimilarities of those bikes.
Specification
Honda CB Hornet 160R
Honda XBlade
Engine
Air Cooled, 4 Stroke, 2-Valve, SI BS-IV Engine
Single Cylinder, Four Stroke, Air Cooled, SI Engine
Displacement
162.71 cc
162.71cc
Bore x Stroke
57.30mm x 63.09mm
57.30mm x 63.09mm
Compression Ratio
10.0:1
10.0:1
Valve System
2-Valve SOHC
2-Valve SOHC
Maximum Power
15.3PS (15.1BHP)@8,500RPM
14.13PS (13.9BHP)@8,500RPM
Maximum Torque
14.76 Nm@6,500RPM
13.9Nm@6,000RPM
Fuel Supply
Carburetor
Carburetor
Ignition
CDI
CDI
Clutch Type
Wet Type Multi-Plate Clutch
Wet Type Multi-Plate Clutch
Starting Method
Electric & Kick Start
Kick & Electric
Air Filter Type
Viscous Paper air filter
Viscous Paper Air Filter
Transmission
5 Speed, Pattern 1-N-2-3-4-5
5 Speed, Pattern 1-N-2-3-4-5

Dimension

Frame Type
Diamond Frame
Diamond Frame
Dimension (LxWxH)
2,041mm x 783mm x 1,067mm
2,013mm x 786mm x 1,115mm
Wheel Base
1,345mm
1,347mm
Ground Clearance
164mm
160mm
Saddle Height
Not Found
Not Found
Kerb Weight
138Kg (STD) / 140Kg (CBS)
141kg
Fuel Capacity:
12 Liters
12 Liters

Wheel, Brake, Suspension

The Suspension (Front/Rear)
Telescopic Fork / Mono Shock Absorber
Telescopic Fork / Mono Shock Absorber
Brake system (Front/Rear)
Front 276mm Disc with ABS; 220mm Disk / 130mm Drum
Front: 276mm Disk Rear: 130mm Drum
Tire size (Front / Rear)
Front: 100/80-17; Rear: 140/70-17 Both Tubeless
Front: 80/100-17 46P Rear: 130/70-17 62P Both Tubeless


Battery
12V, 4.0AH (MF)
12V, 4.0AH (MF)
Headlamp
Bulb
Double Pit LED with LED DRL
Speedometer
Fully Digital
Fully Digital








*All the specifications are subject to change upon company rules, policy, offer & promotion. BikeBD is not liable for the changes.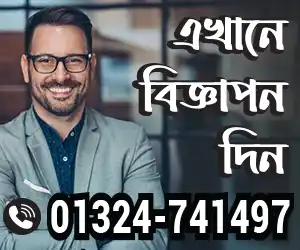 Honda CB Hornet 160R VS Honda XBlade Feature Comparison
Both the Honda CB Hornet 160R and XBlade belonging in the category of street commuter. Further, enhanced sporty features and ergonomics gave them the naked streetfighter profile. Thereby, both the machine is designed and featured something more than a commuter. Better they describe the word youngsters' sports weapon. Whatsoever, the profile is here the corner of differences of each machine discussed below.
Identical Design, Looks & Appearances
The Honda CB Hornet 160R VS Honda XBalde both the motorcycle carrying a completely different design. Both the machine carrying identical looks & appearances according to their badge. Accordingly, they come with unmatched body panel, exterior, color, and shades that boldly describes each identity.
Here CB Hornet 160R profiled with bulky and bloated design & styling on its exteriors. Both the matt and glossy part describes its fluffy but edgy design. Thus, it blends the aggressiveness along with pretty cool appearances. Hence, it's adorable to everyone.
On the counter, the XBlade comes with a sharp blade-like edgy exterior profile. Top to bottom and head to tail it's edgy and sleek like a blade. All the panels and exteriors are crafted with both glossy and matt finishes. But it designed more compact that truly gives a brutal identity.
Unique & Unmatched Design
Carrying quite the same type of diamond frames both Hornet 160R and XBalde belonging the same category. But unique and unmatched body design gave the machines different feature and characteristic those made them the different model of motorcycle.
Not a single exterior is the same here. Including headlamp, taillamp, fuel-tank, side panels, seat, exhaust, mudguards, all are coming with unique and unmatched design in both machines. Further, the long-horn headlamp assembly, underbelly pan, rear-wheel hugger, double hole exhaust comes as enhancements in Honda XBlade.
Gadget & Electronic Features
Honda CB Hornet 160R VS Honda XBlade both the machine carrying completely different type of gadget and electronic features. All the electronic setup, display, and controlling gadgets are featured differently to give the motorcycles different profiles, features, and characteristics.
In the currently available Honda CB Hornet in Bangladesh, the headlamp assembly is fitted with all bulb setup. It featured with two pilot lamps and a powerful headlamp. Here the tail is designed aggressively in X Shape. It featured with all-LED setup.
The turning indicators all are clear lensed and those featured with bulb setup. The Odo of Hornet is sleek, simple and brightened with orange backlit. Further, all the regular gauges are added to give the rider basic information and the controlling-status of the bike.
On the counter, the XBalde is profiled with completely different controlling gadgets and electronic setups. The headlamp is uniquely designed with a four-pit LED headlamp including a chin-mounted LED DRL setup. The front indicators are the regular individual part. But the rear setup is mounted as the whole with the anchor-head LED taillamp.
Coming to the ODO panel, the unit is completely a new piece that hired from Indo CBR150R. It including all the same gadgets and display parameters. Further XBlade also enhanced with a hazard switch setup. It helps to flash the indicator lights together in low visibility conditions; thus, ensured safer existence on the road.

Different Wheel Setup
In the wheel, brake and suspension system, both the motorcycle holds a number of similarities and dissimilarities. Both the model carrying all-alloy rims with tubeless type tires. But the rim design is not the same in both bikes. The Hornet holding paired ten-spoke alloy rims where XBlade comes with individual five-spoke alloy rims.
Further, in the wheel dimension, the Hornet is holding the wider-profile tire setup than the XBlade does. In Hornet its 100/80-17 & 140/70-17 where it's 80/100-17 & 130/70-17 respectively in the front & at the rear. Coming to the braking system, both the motorcycle featured the same type and dimension of the braking system. Its hydraulic disk type in both wheels and optional drum type is available at the rear.
Engine & Performance
The Honda CB Hornet VS Honda XBlade holding the same single-cylinder, four-stroke, air-cooled, SOHC 2-valve HET engine. With the same bore & stroke, it comes with the same 162.71cc of displacement including the same 10:1 compression ratio.
Hence with the same carburetor feeding setup, the engine tuning and tweaking are not the same in both models. Its 15.3PS of power and 14.76NM of torque rated in Hornet 160R engine. On the counter, it tuned for 14.13PS in XBlade, where the torque is 13.9NM.
Hence, the rest of the features like five-gear transmission and both kick & electric start setup is the same in both models. Meanwhile, one thing should have to be noted that the power and torque rating is tweaked matching with each motorcycle dimension, aerodynamics, and design. Further, the different features, different customer tastes, and the fuel economy also taken into consideration.
Honda CB Hornet 160R VS Honda XBlade Verdict
So, readers, those are quite a breakup of the feature differences of the Honda CB Hornet 160R VS Honda XBlade. Hope, you got each bike detailed sketches. Currently Honda CB Hornet 160R has a price of 1,89,800 BDT (Single Disc) & 2,01,800 BDT (CBS Edition) while Honda X Blade has a market price of 1,72,900 BDT. Again, both the bike has a number of similarities but definitely both are designed and tuned to serve different types and tastes of customers. Hence choice is yours either you grab the Hornet or stub with XBlade.
To see the details Honda Bike price in Bangladesh and Honda showroom near you visit BikeBD.Com. Stay with us for more update motorcycle news.
Creating a value of life isn't easy. But creating life valuable is easy. So I tried to creating value and make an impact. I like to work in a team that is cooperative and helpful. I like to share my knowledge and skills for the betterment of the company. Always find out the opportunities and use in a proper way.
You might also be interested in