Honda XBlade 160 4500 KM User Review - Imtiaz Uddin
Published On 01-Jun-2020 06:30am , By Raihan Opu
Honda XBlade 160 4500 KM User Review
Greetings everyone! I'm Imtiaz Uddin. Today, I will share some experience with you about my Honda XBlade 160 bike. My Honda XBlade 160 bike is currently riding at 4500 km. I am studying at the International Islamic University Chittagong (IIUC) BBA. I live in Chittagong Halishahar G block.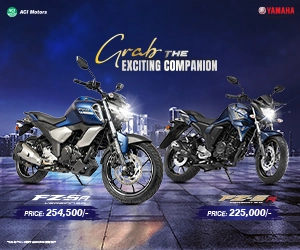 I have been very interested in bicycles and bikes since childhood. When I was in class five, my father bought me a bicycle. My friend (Tamim) used to ride his father's Hero Honda bike. When I went to play in the afternoon, Tamim would sometimes take me to my house by bike. But I couldn't ride a bike then. When I was studying in college, I decided that if I didn't get a bike from home, I would buy a bike with my savings. However, the main obstacle behind not giving up the bike from home is age. Does the mind listen to age?
After I started studying in college, I started saving money. The money I used to take from home and other money during my two years of school coaching, I had a total of 30,000 Taka only.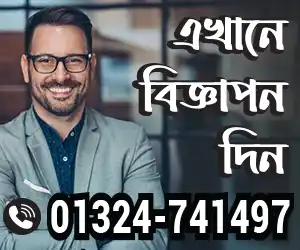 Then I bought an old Yamaha RX100 bike from a big brother of mine in my area. This was the first bike of my life. Although I could not ride a bike, I learned to ride a bike after buying one. I had a pretty good idea about how to ride a bike. So I did not have any difficulty in learning. I rode this bike for almost one year.
After finishing college when I started going to university, there was a lot of interest in buying a good bike. After explaining everything to my parents, I got a budget of 2 lakh Taka, to buy a bike. There are many types of bikes in the market of Bangladesh with a budget of 2 lakh taka. I would look at which side of the bike is better and which bike can be bought by looking at the specifications.
What I usually look for in a bike:
Looks
Comfort
Ready pickup
Mileage
After much searching, I decided to buy the Honda XBlade 160. Finally, on December 31, 2019, I bought the Honda X Blade bike from Saha Corporation Honda dealership in Halishahar, Chittagong. My parents and my friend went with me when I bought the bike. My parents were depositing money at the reception and submitting my papers. And my friend and I were staying at the service center, watching them fix my bike's new battery and all the things. At the end of all the work I gave a bike test ride, then my parents told me one thing, to ride the bike carefully and wear a helmet all the time.
My bike is 2 months and 20 days old. In this short time, I have covered about 4500 kilometers on my bike. So far I didn't change anything on the bike while crossing the 4500 km route. Specification of Honda XBlade 160 - Honda X Blade has a 160 cc engine. The engine is a 162.71 cc HET single-cylinder, air-cooled engine that can produce Max Power 13.93 bhp @ 8000 rpm, and Max Torque 13.9 Nm @ 6000 rpm.
Also, MRF branded tubeless tyres are used in the bike. Tyres with 80 sections at the front and 130 sections at the rear have been used. Telescopic suspension on the front and mono-shock suspension on the rear have been used. For better control and safety, a 276 mm diameter disc brake is used in the front wheel and a 130 mm drum brake is used in the rear wheel.
The interesting new features of this bike are:
Robo Face LED Headlamp
Street Tech Digital Meter
Dual outlet muffler
Radar Edge LED Tail Lamp
Aggressive and muscular fuel tankers
Comfortable seats
Hazard switch
Low maintenance seal chain
Servicing
Bangladesh Honda Private Limited recommends receiving 4 free services. I have already received 2 free services, each from a Honda dealer point. I am quite satisfied with each service. Every time I talked about minor problems, they solved every problem.
Engine oil: Speaking of engine lubricant, I have been using oil in Motul 10w30 grade engine from the beginning. Initially, I used mineral engine oil, then I used semi-synthetic. I am currently using full synthetic. Hopefully, the full synthetic engine oil will support me up to 2500/3000 km. Alhamdulillah, I am currently getting good service using full synthetic engine oil.
Mileage: Even after walking through the busy roads and jams of Chittagong, I get 43/44 km mileage and on the highway, I get about 50 km mileage. Although the mileage depends on the type of bike.
Top speed: There is a road from Halishahar in Chittagong to C-Beach. Usually, the road is not fully prepared so there is not much traffic. I picked up the top speed of my bike on this road. I rode the bike at a maximum speed of 130 km / h.
Some of the good aspects of the bike:
Very good in terms of comfort.
Great ready pickup.
Better mileage and high-speed stability.
Good support on all types of roads.
Stylish look and muscular body with an extraordinary meter.
Some of the bad aspects of the bike:
The Mudd Guard on the front wheel does not provide much support in the rain, a lot of mud comes up which goes up to the engine guard.
The Saree guard is very nice but it would have been a little better if it has extended footrest.
The grip of the front wheel would have been better if it has 90 section tyres.
It would have been better if the front forks were a little thicker.
The engine sound claims to be a little better.
The side stand is very bad, I think if I park the bike, it tends to fall off.
So far I didn't have a long ride on the Honda XBlade 160 bike. But there are plans to give a long ride in the future. Hopefully, the bike won't disappoint me in any way on the long ride. Finally, the Honda XBlade will be attractive to all types of bike riders today. Ride the bike carefully. Always wear a helmet when riding a bike. Obey traffic laws. Thanks.
Written By: Imtiaz Uddin
Creating a value of life isn't easy. But creating life valuable is easy. So I tried to creating value and make an impact. I like to work in a team that is cooperative and helpful. I like to share my knowledge and skills for the betterment of the company. Always find out the opportunities and use in a proper way.
You might also be interested in