Honda CB Hornet 160R VS Bajaj Pulsar NS160 Feature Comparison
Published On 24-Feb-2018 04:06am , By Ashik Mahmud
The year 2018 has started igniting the battle of new 160cc range motorcycles in Bangladesh. Already here few new motorcycles have launched within the range and started fighting tough. In this wavy and hot situation huge research, calculation and gossip taking place in between new Honda CB Hornet and Bajaj Pulsar NS160 (Source). Sequentially here is our Honda CB Hornet 160R VS Bajaj Pulsar NS160 Feature Comparison Review. Let's put some fuel on that fire again.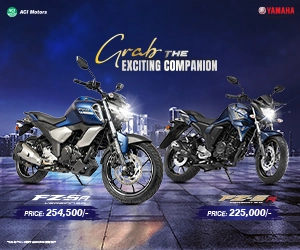 In this year there already few 160cc range motorcycles have launched in our market. After relaxing the motorcycle engine capacity limit up to 165cc the enthusiasm raised in to the peak. Resulting the expectation also placed in high. Hence in such situation currently Honda CB Hornet 160R grabbed the customer focus in parallel with new Bajaj Pulsar NS160.
Honda CB Hornet 160R VS Bajaj Pulsar NS160 – Appearance
In comparison of Honda CB Hornet 160R VS Pulsar NS160 fist the assessment should come on their looks and appearance. Here both the motorcycle designed with street sports looks and design. Both the model followed the cutting edge sporty as well as muscled theme.
Here Honda CB Hornet 160R designed with very decent and solid plastic panels on all over the body. The panel carves are muscled, edgy and crafted with matt, semi matt, glossy and carbon finish. The fuel tank of the bike is bigger in shape with extended cowling where the headlamp assembly matched with sharp design.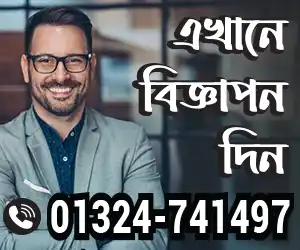 The rear part of the motorcycle is another corner of attraction. The X-shaped LED tail lamp with double horn grab rail creates a unique and iconic design in Hornet. In addition the rear full naked wider tire just has increased its MACHO attitude. Again the new shape of exhaust muffler is another attraction that enhanced its sporty design.
Also Read: Honda CB Hornet 160R Review
Coming to the Bajaj Pulsar NS160 it also is designed Rough & Tough. It also comes with boosted and bloated plastic body panel. The panels are segmented and muscled individually. The bike is heavily exposed herewith naked design but you will find muffler and covers everywhere.
The headlamp assembly is iconic that comes from Pulsar NS series including the iconic shape of fuel tank. In addition the new multi shade graphics just enhanced its HE-MAN appearance. Here the rear part of the motorcycle also naked. Here the seat is slip type and tail lamp is slashed as iconic figure of the Bajaj Pulsar series. And of-course there is no extended exhaust muffler with NS160 as with NS200.
Honda CB Hornet 160R VS Bajaj Pulsar NS160 – Wheel, Brake & Suspension
In terms of looks and design both the Honda CB Hornet 160R VS Pulsar NS160 is damn stunning. Hence there are only few corners on each motorcycle which may help to figure out the individual's choice as choice differs person to person.
After the looks and design therefore appearance both the motorcycle stands in tough competition situation. Here to signify the element of choice both the motorcycles wheel, brake and suspension feature can play a vital roll. But be sure as those are featured focusing different utility and ability.
Hence here the Honda CB Hornet 160R comes with significant different dimension of wheel size than the Bajaj Pulsar NS160. Here the front tire is 100/80-17 and the rear one is 140/70-17 whereas NS160 comes with 80/100-17 and 110/80-17 size tires. Therefore Hornet tire is focused for more balance, comfort and on-road control. On the other side Pulsar NS160 focused for faster acceleration, speed and mileage feature.
Here both the motorcycle tires are tubeless type and rims are alloy rim. Initially both the motorcycle come with same type of braking system in the market. Both the motorcycles are now available with hydraulic disk brake in front and drum type brake in rear. Here Hornet has few advancement as the disk size is little larger than the NS160. In addition Hornet also determined to market the both wheel disk brake version in upcoming days.
Coming to the suspension system both the Honda CB Hornet 160R VS Pulsar NS160 comes with quite same featuring suspension system. Here both motorcycles come with telescopic hydraulic type suspension in front and mono suspension in rear. Here Hornet front suspension diameter is quite fatter and rear one is adjustable type. On counter NS160 rear suspension is Nitrox gas charged and its stiffness also adjustable.
See Honda Dio 110cc Price Here
See All Honda Motorcycle Prices Here
Honda CB Hornet 160R VS Bajaj Pulsar NS160 – Riding & Controlling
Coming to the riding posture and controlling feature both the Honda CB Hornet 160R VS Pulsar NS160 has different ability. Here both the motorcycle designed with sporty riding posture but of-course not ignored comfortable commuting in city or on highways.
Here Honda CB Hornet 160R comes with little more upright riding posture than the sporty aggressiveness. On counter Pulsar NS160 focused with comparatively more aggressive riding posture. Here one thing we should make clear as both the motorcycle riding posture difference seems minimal. But again Hornet 160R is focused for very comfortable and confident riding. On the other side Pulsar NS160 is focused for rough & tough sport riding.
Coming to the other features Hornet comes with single piece but curved designed seating arrangement. The handlebar also single piece upright positioned pipe handlebar. Here the NS160 comes with split handlebar with split seating arrangement for rider and pillion.
Again in terms of weight, ground clearance and saddle height both the motorcycle quite in similar position. The differences are minimal but due to narrower dimension tire NS160 is more capable running on different kind of terrain and Hornet capability focused on Regular Street.
See All Honda Showroom Addresses Here
Honda CB Hornet 160R VS Bajaj Pulsar NS160 – Specification Comparison
Comparing in between Honda CB Hornet 160R VS Bajaj Pulsar NS160 we also should compare both motorcycle official specifications side by side. So here is the specification comparison table of Honda CB Hornet 160R VS Pulsar NS160. Please take a look on the table for more detailed comparison. (Source)
Specification
Honda CB Hornet 160R
Bajaj Pulsar NS160
Engine
Air Cooled, 4 Stroke,2-Valve, SI Engine
Single Cylinder, Four Stroke, Oil Cooled, 4-Valve DTS-I Engine
Displacement
162.71 cc
160.3cc
Bore x Stroke
57.30mm x 63.09mm
Not Found
Compression Ratio
10:1
Not Found
Maximum Power
11.22 KW (15.1BHP) @ 8,500RPM
11.6KW (15.3 BHP) @ 8,500RPM
Maximum Torque
14.76 Nm @ 6,500RPM
14.6 NM @ 6,500RPM
Fuel Supply
Carburetor
Carburetor
Ignition
CDI
CDI (with multi-mapping)
Starting Method
Electric & Kick Start
Electric & Kick Start
Clutch Type
Wet, Multiple-Disc
Wet, Multiple-Disc
Lubrication
Wet Sump
Wet Sump
Transmission
Constant mesh 5-speed, 1-N-2345
Constant Mesh 5-speed
Dimension
Frame Type
Diamond
Diamond
Dimension (LxWxH)
2,041mm x 783mm x 1,067mm
2,012mm x 803mm x 1,060mm
Wheelbase
1,345mm
1,363 mm
Ground Clearance
164mm
176 mm
Saddle Height
Not Found
Not Found
Kerb Weight
140(STD) / 142(CBS) KG
142 Kg
Fuel Capacity:
12 Liters
12 Liters
Wheel, Brake & Suspension
Suspension (Front/Rear)
Telescopic / Mono Shock
Telescopic with Anti-friction Bush / Nitrox mono shock absorber with Canister
Brake system (Front/Rear)
Front 276mm Disc; Rear 130mm Drum /220mm Disk
Front 240mm Hydraulic Disk; Rear 130mm Mechanical Drum
Tire size (Front / Rear)
Front: 100/80-17; Rear: 140/70-17 Both Tubeless
Front: 80/100-17", 46P; Rear: 110/80-17", 57P Both Tubeless


Battery
12V 35/35W
12V Full DC MF
Head lamp
12V 4Ah (MF)
H4 (12V 55/60W)
Speedometer
Full Digital
Digital display with analog rev counter
*All the specifications are subject to change upon company rules, policy, offer & promotion. BikeBD is not liable for the changes.
Honda CB Hornet 160R VS Bajaj Pulsar NS160 - Engine & Feature
After the official specification comparison we should light on the engine features of the both motorcycles. Here in comparison of Honda CB Hornet 160R VS Pulsar NS160 engine we can see both the motorcycle engine capacity and capability is very near in terms of specification detail. But furthermore detailed discussion isn't possible as Bajaj has not disclosed few core spec of their NS160 engine.
Hence Honda CB Hornet 160R comes with little larger displacement engine than the Pulsar NS160. The power and torque rating of the engine is also little more than the NS160 engine ratings. Here the significance is the compression ratio of Hornet is 10:1 and the cylinder dimension is longer stroke type. Hence altogether low-mid range acceleration and power delivery on Hornet can be very good.
On the other side in favor of comparison we have no official information to predict on Bajaj Pulsar NS160 engine. But from other specs it can be assumed as the engine characteristics is quick accelerating as it comes with four valve and DTS-I features. Moreover the narrower tires with aerodynamic body cowling may put the NS160 few step forward while gaining top speed; that's it.
Also Read: Yamaha FZS-FI V3 VS Pulsar NS160-FI Comparison Review
Honda CB Hornet 160R VS Bajaj Pulsar NS160 – Choose Your Companion
So readers, after the discussion on the features of both motorcycles we should put few more clues as verdict on Honda CB Hornet 160R VS Pulsar NS160. No doubt both the machines are capable and competent enough with design, looks and features. Both are very near with their expected performance but of-course have few corners of limitations.
So in such situation confusion may arise to choose the right bike matching with one's need and personality. Therefore if you are in confusion then don't allow other to make you confused more. It's better to value the brand, reliability history, after sales service and overall concentrating on the core thing you want from your motorcycle.
Hence if you are the rider with an aggressive riding character then you should tie with Bajaj Pulsar NS160. But if you love the steady, confident and longer travel then you should fasten your bridle on Honda CB Hornet 160R.
Current Price of Honda CB Hornet 160R: 199,800 BDT. Current Price of Bajaj Pulsar NS160 : 199,500 BDT.
Therefore this the least assessment but not the last. Hope we will experience more detail with test ride of each to expose the real track result of each motorcycle. Till then keep researching for your own satisfaction and feel free to share with us. Keep riding, stay safe and stay tuned with us. Thank you all.
Frequently Asked Questions:
1/ Is Pulsar NS 160 worth buying?Ans: Bajaj Pulsar NS160 is a great bike for both city and highway. It nis a good value for money. 2/ What is the price of Pulsar ns160?Ans: Current price of Bajaj Pulsar NS160 is 1,89,500 BDT 3/ What is the mileage of Pulsar NS 160?Ans: Pulsar NS160 gives out 38 kmpl of mileage in avarage. 4/ Does Pulsar 160 have abs?Ans: Bajaj Pulsar NS160 has a variant with FI and Single Channel ABS in front. 5/ What is the mileage of CB Hornet?Ans: Honda CB Hornet 160R gives out 40 kmpl of avarage mileage. 6/ Which is better Hornet or FZ?Ans: Hornet and FZ both are great bike, and both stands at different price points.
Related Articles You May Like:
Read By Category:
Published by Ashik Mahmud
You might also be interested in