Yamaha Is Giving 0% Interest Rete On EMI
Published On 14-Sep-2022 12:19pm , By Arif Raihan Opu
Right now, motorcycles are the necessary means for commuting because of the lack of public transport and because it is time-consuming. So people divert to two-wheelers to save time and also on the cost of transport.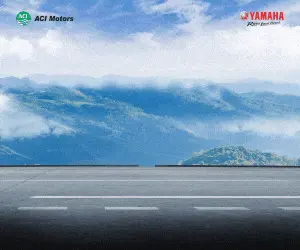 To see this, motorcycle companies are giving many offers to customers so that they can buy their desired motorcycles within their budget. But sometimes budget is an issue for customers, and here come the EMI facilities.
Many major brands offer motorcycles with EMI options. Some motorcycle brands are collaborating with banks, and they are giving loans for buying motorcycles with some conditions.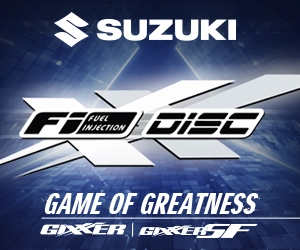 Yamaha is one of the biggest companies that is giving EMI facilities with credit cards. You can buy Yamaha motorcycles with credit cards from selected banks.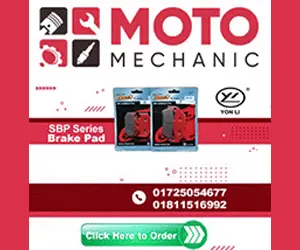 There are City Bank, United Commercial Bank (UCB), Eastern Bank Ltd (EBL), Mutual Trust Bank Limited (MTB), Prime Bank Limited, Bank Asia, Dutch Bangla Bank Ltd (DBBL), BRAC Bank Limited, Social Islami Bank Limited (SIBL), Mercantile Bank, Jamuna Bank, Premier Bank Limited, Shahjalal Islami Bank Limited, and LankaBangla Finance Limited. From all of this, you can buy Yamaha motorcycles with credit cards.
First of all, you have to pay a 50% down payment. Then you can pay the loan amount with a credit card. You can borrow from 6 months up to 36 months. The interest rate will vary from bank to bank.
If you want to buy your desired Yamaha motorcycles or know more about EMI facilities, please visit your nearest Yamaha Motorcycle Showroom. Thank you.
Published by Arif Raihan Opu
Creating a value of life isn't easy. But creating life valuable is easy. So I tried to creating value and make an impact. I like to work in a team that is cooperative and helpful. I like to share my knowledge and skills for the betterment of the company. Always find out the opportunities and use in a proper way.
You might also be interested in