Speeder Motorcycle Launched New Speeder NSX 165R In Bangladesh
Last updated on 07-Nov-2023 , By Arif Raihan Opu
Speeder Motorcycle is one of the Chinese motorcycle brands in Bangladesh. GENISYS MOTO BD is the official distributor of Speeder Motorcycles in Bangladesh.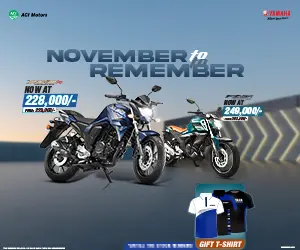 This brand is popular for its retro style and powerful café racer motorcycles. One of the most popular bikes by Speeder is the Speeder Countryman, which is a neo-retro café racer.
Also Read: Speeder 125cc Price in Bangladesh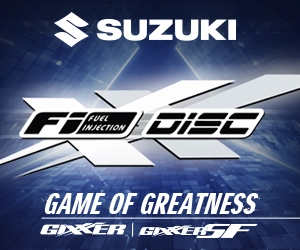 But recently, they launched a new sports motorcycle in Bangladesh. Speeder launched a new version of the Speeder NSX 165R.
The Speeder NSX 165R is a sports bike. It is one of the newest additions to the Speeder lineup. People, regardless of age or gender, have a united love for sports bikes.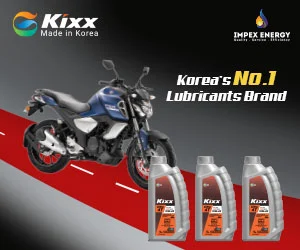 They are giving a new engine and a lot of features in this new version of the Speeder NSX 165R. When you see the engine, it is a 164.4cc, single-cylinder, water-cooled NBF2 engine. From this engine, it can produce a max power of about 18 BHP @ 10000 rpm and torque of 14.6 @ 8500 rpm.
Also Read: Top Speeder Bikes Under 1.5 Lakh
Now comes the wheel, brakes, and suspension. In the front, the speeder gives 110/70-17 section, and in the rear, 150/70-17 section. Both brakes are disc brakes with dual channel ABS.
USD front suspension is provided by the front speeder. Regardless, the rear mono-shock suspension had some complaints of being rather bad at absorbing the shocks when a pillion was aboard.
Also Read: Best Speeder Bikes Under 1.5
This bike has a huge capacity in its fuel tank. It can carry 16 liters of fuel and the carb weight of this bike is 153 kg.
Speeder added many features such as a waterproof TFT speedometer, Safety Guard, color options, graphics, style, charging port, design, and so on.It means they try to add everything a biker needs to their bikes.
Also read: Speeder Motorcycle Launched 3 New Bikes At Dhaka Bike Show 2019
We hope that in the sports segment, this bike will be attracted by motorcycle enthusiasts. If you want to buy or learn more about this bike, you can go to the Speeder Motorcycle showroom. Thank you.
Published by Arif Raihan Opu
You might also be interested in