Coming Soon In Sylhet - Pulsar Stunt Fest!
Published On 27-Nov-2018 07:23am , By Ashik Mahmud
There has been many motorcycle event by various companies all around the country now - almost all of them were in Dhaka, and lately Chittagong and Khulna was attended and the bikers of those districts were treated with various activities on various programs. And now, It's time for Sylhet, and this time, Bajaj Motorcycle Bangladesh is going to arrange Pulsar Stunt Fest in Sylhet!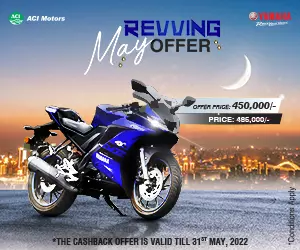 Sylhet is one of the most popular and beautiful cities in Bangladesh. It has a lot of heritage, and a lot of eye-pleasing sites. More importantly, Sylhet has a really big crowd of bikers who are really enthusiast about motorcycles.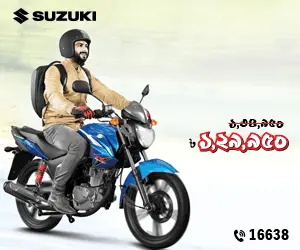 Pulsar Stunt Fest
is a program by Uttara Motors to not only do the marketing of their products, but also to thank the existing Bajaj bikers, and greet bikers of all kind to the stunt show, quiz, raffle draws, and other activities.
Pulsar Stunt Fest
was first arranged in Mohammadpur, Dhaka. Then it was arranged in Chittagong, and then again at Aftabnagar, Dhaka. And now, it is time for the bike lovers of Sylhet, to be the part of this amazing program and attend the Fest.
Pulsar Stunt Fest - Event Details
Pulsar Stunt Fest at Sylhet will happen in Saturday, 1st December, 2018. The program will start at 10 am and will go till 5 pm of the evening. The venue for the program is the field of I- block, Sylhet Uposhohor. The program is open for all, and will require no tickets or anything at all.
Pulsar Stunt Fest - Event Activities
Pulsar Stunt Fest is going to have so much activity for the Bikers of Sylhet and from all around the Bangladesh. The biggest attraction of the event is definitely The Stunt Show by Haunt Ryderz. Another great thing of the program is the free servicing campaign of all Bajaj Pulsar series only - Every Bajaj Pulsar series motorcycle user will get the chance to free service their bike on the spot. There will also be other activities.
Pulsar Stunt Fest - Team BikeBD At Sylhet
Team BikeBD will be covering the event on the spot and will have a stall to communicate and meet with bikers from Sylhet. We have also arranged a quiz online - where anyone can take part and among all, we will give BikeBD T-shirt to 100 lucky winners.
To Participate in the T-shirt winning quiz, Click Here.
It is great for motorcycle companies in Bangladesh to finally arrange activities all throughout the country. It will increase their popularity with bikers from all around the country and on the other hand, the bikers will get something back. We invite all of you to this Pulsar Stunt Fest at Sylhet, and see you there!
Published by Ashik Mahmud
You might also be interested in