Ferocious FLASH (F.F.)
Published On 31-Jan-2013 06:32am , By Shuvo
"We don't break rules. We just like to bend them" That's the Ferocious FLASH motto. Ferocious FLASH was formed in May 2012 by some friends who like to do exciting things. Its the first motorcycle group from Khulna Division. One fine afternoon we at first 10 members decided to form Ferocious FLASH.  So we all voted that motorcycle stunt is the most excited thing and we can unite everyone as a brotherhood to do some social works. As we all know that we have to draw people's attention to get some help and donation for the street children and poor families, so we chose stunt for drawing the attention. We started our group with four motorcycles.
_x000D_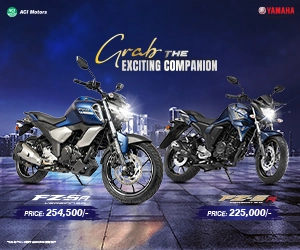 _x000D_
Ferocious FLASH is the youngest group formed by younger people. All the member of our group is 1st year student in college. We use proper safety gears to do stunts. F.F. is a non-profit making organization. F.F. represent the new generation, the youngsters. So we have a fund where every member donates a little amount of money every week. With that we do many developments for our group and do social works. It is a little try for doing a social work.
_x000D_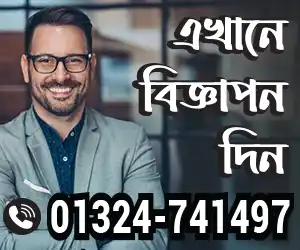 _x000D_
We mainly promote stunt rather than speeding. So we only do stunts, not race. We started to practice stunts and after a few days we learnt so many different stunts. Now every Friday we arrange a stunt show beside The Rupsha River. Stunt is not a crime, speeding is.
_x000D_
We have enthusiastic riders who like to learn many different stunts. We have one fine photographer and editor. We stop at nothing. We faced many obstacles but nothing could stop us. We started our group with four motorcycles but now we have plenty of them. So if anyone is depressed with lack of ride then don't lose your hope. Time will arrange everything for you. You have to be very patient.
_x000D_
_x000D_
We believe that nothing is impossible. If one have interest in anything and practice that hard, he can surely do that. We started our group with zero. After a long time and hard work we have reached in this position. We have a rock hard unity among our group. We are all for one and one for all.
_x000D_ _x000D_
_x000D_
_x000D_
We are very friendly and don't want anyone to envy us. We love our city Khulna very much and we want to promote our city firstly to Bangladesh and secondly to the World. We want to unite all the motorcycle groups in Bangladesh and show the world that we are not behind, we have the ability to came forward and take the lead.
_x000D_
_x000D_
Stunt is one kind of sport. Many developed countries arrange stunt show as a form of entertainment. So we think if young generation like us come forward to highlight stunt riding as sport, it will surely become one.
_x000D_
_x000D_
At last wear helmets while riding motorcycles and have safety gears while doing stunts. Ride safe, be safe, Never fear, be confident.
_x000D_
To know more about Ferocious FLASHÂ visit our Facebook page.
You might also be interested in