Top 5 Entry Level Motorcycle You Can Buy Under 1 Lac – Wasif Anowar
Last updated on 23-May-2022 , By Arif Raihan Opu
With the world pandemic hitting Bangladesh & public transport is not only becoming a risky place for covid to spread but also becoming expensive & rare,a motorcycle can be one of your best friend during this time. Today I will write about Top 5 Entry Level Motorcycles You can buy under 1 lac BDT which are currently avilable in the market.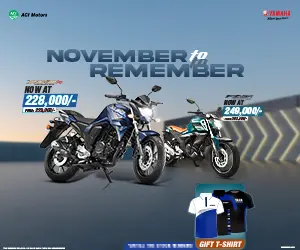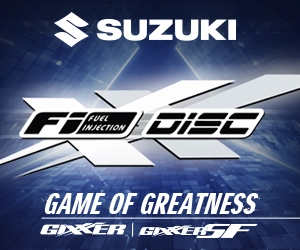 Now for an entry level biker there are few things to be considered
Top 5 Entry Level Motorcycle In Bangladesh Under 1 Lac
Runner has lots of sales centre in Bangladesh & with Runner AD80S being the most selling 80cc motorcycle in Bangladesh you can trust the machine. The bike is small, simple to ride & easy to maintain.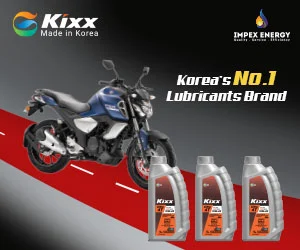 Now with 9,000 BDT less you can buy the base version which mechanically is the same thing but the Deluxe version looks a bit smarter & a bit better.
You just can't walk away of thinking of this brand, Bajaj is the most selling motorcycle brand in Bangladesh & CT100 surely is one of the top selling product in it's segment.
Now you won't see too much of this in big cities but in rural area these are work horse. Due to good suspensions, longer seat, reliable engine & Bajaj's 400+ service network in Bangladesh helped to increase the popularity of this bike.
Yes you can argue why not the best selling Splendor+ from Hero! Well there are two reasons. 1. Technically & Mechanically they are both the same & it's just the LOOKS which are different & number 2 I think HF Deluxe looks smarter over Splendor+ .
I am always of fond of Hero bikes, for some reason I think they are underrated. One of the thing which I always admire about all HERO bikes which I have tested are the suspensions, whether it is Achiever, Ignitor or Passion X Pro they always are on top of their game in this technical part.
If you are LIKE me and want to squueze out all the money and spend of a bike then buy this. Yes there are other options from TVS in the commuting segment but none of them is as exciting as TVS Radeon.
TVS Radeon Test Ride Review
As we have tested this bike we can give feedback that the handling, braking, build quality & most importantly the sound of the engine will make every penny worth. The bike has CBS braking but I would prefer if TVS in the future can install a disc brake option with the bike but still keeping the price tag in check.
Honda already had Honda Dream Neo in the entry level commuting motorcycle but upon taking market data they made some modification and launched a new bike in the name of Honda Dream 110.
According to BHL this bike has comfortable seat, low seat height & better fuel economy over Dream Neo. These are 5 bike which I think people who are thinking to buy a motorcycle under a budget of 1 lac & they are new into biking can choose from.
During this pandemic stay safe & always wear a mask while you travel outside your home. Top 5 Entry Level Motorcycles You can buy under 1 lac BDT which are currently available in the market.
If You want to Find All Bike price in Bangladesh and All Bike showroom near you visit BikeBD.Com. Stay with us for more update motorcycle news. Thank you all
Published by Arif Raihan Opu
You might also be interested in