Dhaka To Saint Martin with Lifan KP150
Published On 15-Feb-2014 04:56pm , By Shuvo
Rasel Industries has been in bike business over the past years. Rasel Industries Ltd has started its business since 2004 by doing business on motorcycles Rasel industries Ltd has achieved its latest position to 5th with its own brand VICTOR-R & LIFAN model, customers are convenient with Rasel Industries brand VICTOR-R & LIFAN, also they are satisfied with its quality and services. This time around they bought a new product LIFAN KP150. To promote this product BIKEBD had conducted a SHOW of LIFAN KP150 from Dhaka to Saint Martin.
Dhaka To Saint Martin with Lifan KP150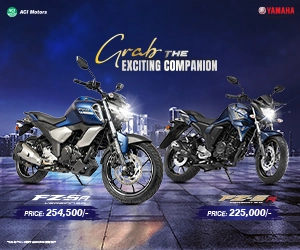 Click Here For Lifan KP150 Video Review
Rasel Industries have sponsored BIKEBD where they want us to help them promote their new bike Lifan KP150 in Comilla, Feni, Chittagong, Cox's Bazar and Bandarban. Any the best part part to be left for the last. The tour was conducted over a space of a week, and today we will talk about the tour itself. Let me share our experience of 1500 km of joy, sweat and agony.
The tour consisted of 5 riders with 5 bikes. Rasel Industries provided us with 2 Lifan KP 150. Riding the RED Lifan was Mohammad Shadiqullah , the BLUE Lifan was with RD Omio, TVS Apache RTR by A.K.M. Abidur Rahman, YAMAHA FZS by Souvo and then there was my HERO Honda Glamour.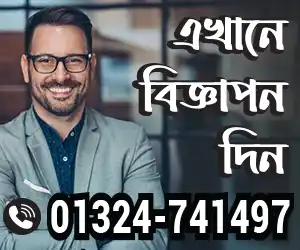 DAY 1 :
We started our epic trip on 23rd January @ 9 am in front of Rasel Industries @ Lalmatia. Due to heavy traffic it took us around 10 am to cross Jatrabari flyover. But right from that the journey started. Right after Kachpur Bridge some 20 km was a epic pain. The asphalt of the was of the lowest quality ever made, the rear and front tyre was shaking so badly that I myself have to stop 3 times to whether I had a tyre puncture.
Gladly that disappeared soon and after that we manage to twist the throttle, the opened up with no traffic for quiet sometime and good asphalt. They all speeded up, this was the time when we all clocked the top speed of our machine, I managed to do 110 km/h while the Lifan both did around 125+km/h. FZS was a bit slow with 118 km/h while RTR 124 km/h.
Around 12 we came at Comilla where we meet the local Lifan dealer, then we divided our self into group of 2, me and Abid vai went towards Chittagong for some work while the rest three went to Feni to work with the local dealer and later we planned to meet in Chittagong. On our way we meet Rohit vai who helped us lending his tyre digital pumper which will act as a backup if we one of our bike have a tyre puncture.
The from Comilla to Feni was another hectic; the was a roller coaster ride with too much bump in the middle. Many a times I was flying like a feet from the ground. But thanks to Abid via who was very cool and guided me very well up to Chittagong where we reached at 5 pm, the rest three joined up just 30 min later.
Then we went on to invite some local dealer for a party which was organize by Rasel Industries and was conducted by high officials of Rasel Industries. The event where we get to introduce the local dealer about Lifan KP150. Some of the dealer did some test ride of the bike and they showed great satisfaction about the product.
Day 2:
The second day started a bit late for us, we woke up around 9 and then we all were set for the big event for the day. We talked with the biking group of Chittagong "MONSTER RIDERS" who will conduct stunt show for us. After the Jumma Prayer we went to Potenga Naval and started decorating the place with posters and stickers.
Meanwhile Abid vai practiced some stunt by his own, later at 4 pm Monster Riders came and for more than an hour they conducted stunt shows for the people of Chittagong.
They did burnout, wheelie, stoppie and human compass. The show was attended by many public figures that on a Friday went to Naval to enjoy some weekend time and end out finding BOYS PLAYING WITH THE TOYS.
We were glad that all the stunt performer weared safety guard and they managed to entertain the local people without any incident.
DAY 3:
Round about 9 AM we left Chittagong for Cox's Bazar, the city that holds the record of having the longest in the world which is 120 km in length. And the is FREAKING AWESOME. Right up to Chokoria the is narrow and a bit bumpy but after Chokoria for 40 km or more it was not a highway but a NIRVANA of SPEED. Forget about other bikes even I was taking turns at 80-85 km, the asphalt was beautiful, grippey and most important of all the roads were not narrow.
We reached Cox's Bazar at 1 pm, had our at Hotel Crown and took an hour long rest before starting our journey to Teknaf. The Marine Drive has probably one of the best scenery in Bangladesh; you have on your right the roars of Bay of while on the other side you have mountains more than 100 feet in high. On our way we stopped many times to take photograph and did some funny stuff with the bikes. Through that there were few traffic and we 5 bikes were thundering through, yes in some place the isn't good but if you have a bike and that beauty you shouldn't complain.
We reached Teknaf by 6 pm where we were greeted by a local biker and a good friend of Bikebd Roni vai, who helped us a lot since we touchdown in Teknaf. Then started the fairytale of our journey of how we transported two Lifan KP150 from Teknaf to Saint Martin through Keari Sindabad!
-By Wasif Anowar
Jacinya Motors 280, Tejgaon Industrial Area, Dhaka. : 01704607434 : 01984303665
You might also be interested in