Rasel Industries Going To Promote Lifan Kp150
Published On 22-Jan-2014 03:22pm , By Shuvo
Hello every one. This is Md. Akbar Ali, 32 years, by profession an O Level Language , teaching in one Medium . Today as I'm introducing you the review of my Yamaha SS125 bike, I need to mention that I'm a novice rider, who learnt riding with this same bike after purchasing, and it is also necessary to be mentioned that I've less knowledge about motorbike.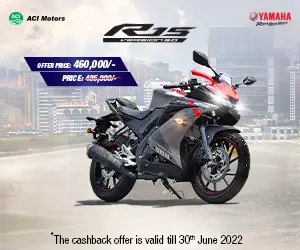 First of all, let me clarify why I purchased this motorbike. Well, my choice was to buy a commuter bike to move within city; work place to residence, for which 100cc-125 cc motorbike is enough. So, in my list the following were the choices:
a) Bajaj Discover 125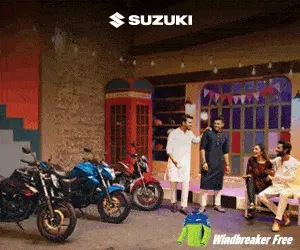 c) TVS Wego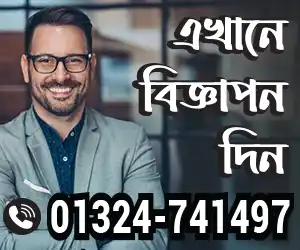 d) Yamaha YBR 125
e) Yamaha SS 125
I collected information from net surfing and even I visited show rooms. Honda CBF Stunner was not available. Bajaj Discover 125 then was available, but Bajaj Discover ST was not available. Finally I selected Yamaha SS 125, due to her sporty outlook within 125 segment, which I bought in 2013, October, learnt riding and practiced three month, and finally took out my the bike on from January, 2013.
Technical Specification of Yamaha ss125:
Engine:
Type: Air cooled, 4-stroke, SOHC
Displacement: 123cc
Maximum Power: 11 PS/7500 RPM
Maximum Torque: 10.4 Nm/6,500 RPM
Starting Method: Electric starter and kick starter
Clutch Type: Wet, multiple-disc
Ignition Type: CDI
Transmission:
Type: 5-gear Constant mesh
Gear Ratios: 1st - 33/11 (3.000) 2nd - 32/18 (1.778) 3rd - 25/19 (1.316) 4th - 23/22 (1.045) 5th - 21/24 (0.875)
Chassis:
Frame type: Diamond tubular type
Suspension (front/rear): Telescopic / Swing arm
Brake type (front/rear): Disk / Drum
Tire size (front/rear): 2.75-18.4PR / 3.00-18.6PR
Electricals:
Battery: 12V-5AH
Headlight: 12V 35/25W Halogen bulb
Colors Available:
Dimensions:
Overall length x width x height: 1995 x 730 x 1110 mm
Seat height: 795 mm
Wheelbase: 1,295 mm
Minimum ground clearance: 155 mm
Fuel capacity: 13.6 liters
Engine oil volume: 1 liter
Style
Though it is a commuter bike, its style and outlook is unique. The front , engine cowl, stylish muffler, and the dynamic sporty graphics attract the attention of the crowd. I found some riders peep towards my bike when we are in traffic, even some asked me either I fixed the engine cowl separately, though it is pre fixed from the production.
Features
Yamaha's race-bred technology enhances the convenience in riding, agile cornering and precise braking like no other bike can. Added to this, the SS125 has been designed for substantial and overall improvement in running performance, overall sporty design and product reliability with added features and advantages of practical functionality of commuting bikes, such as fuel economy and cost effectiveness.
Yamaha SS 125 showcases benchmark of 125cc styling, refinement and a free-revving 11 bhp engine with Yamaha Throttle Position Sensor (YTPS) that delivers stupendous standing acceleration. 5 speed gear box allows the rider to make the most of a wide power to experience excellent performance in both around-town and high-speed riding.
With the Aerodynamic racy under-cowl, SS125 is ergonomically designed. Sporty Tachometer, Lowered front cowl, Lightweight Aluminum wheels and powered front Disc Brakes gives it a dynamic, yet sophisticated demeanor.
Yamaha Throttle position sensor (YTPS) is a unit fitted on the carburettor on same axis of valve.It is adopted in to control the ignition timing for each engine RPM.
This helps to ensure excellent combustion efficiency and hence smooth throttle response, superior fuel economy and less emissions. With the use of YTPS technology, 3- dimensional digital mapping has been done among, engine revolution, ignition timing and throttle opening for optimum combustion their by ensuring maximum mileage.
Ride Experience
I have completed 7000 km in my odometer. The gear shift, handling is easier without any hesitation. The mileage I'm getting 44+ in city. I have never ridden on highway. The maintenance cost is superb because after 6 free services, I am taking paid service and form last 1 year I needed to change only brake for both wheel, as instructed by service centre.
The stylish outlook attracts the attention on the traffic; when especially other bikers peep towards to my bike. The braking system is a praiseworthy one to stop the bike instantly when necessary.
Usually I ride between 50-60kmph, but on the free - Bijoy Shoronee to Jahangir Gate I once speeded up between 90-100kmph, which was quit ok without any vibration. I rode Bajaj Discover 125 ST but I feel comfortable with this bike.
What I like about Yamaha SS 125?
a) Stylish and Sporty appearance in 125 Segment,
b) Fuel efficiency,
c) Comfortable Riding,
d) Optimum Power,
e) Smooth and Silent Engine.
What I do not like about Yamaha SS 125?
a) Tires could have been better; wider
b) Poor Headlight for which at night I turned on high beam, or probably I've eye sight problem though I'm wearing spectacles. Even I welcome suggestion from the audience on how the light can be improved.
-Md. Akbar Ali
You can send us your ownership review too. Share your experience and moments with your bike via our blog. You can write in Bengali or or, both. Click here for a guideline on how you should write you ownership review and then send your ownership review to articles.bikebd@gmail.com
You might also be interested in