How EV Electric Vehicles Can Fit Into Motorcycling In Bangladesh
Last updated on 04-Apr-2023 , By Saleh
EV, therefore, the electric vehicle is the new generation vehicle solution in the world that globally is expanding very fast. Initiating from electric cars the technology and mechanism are now widespread in various segments of automobiles. Consequently, manufacturers are now also alternating petrol-engine motorcycles and scooters with E-bikes. Though it's still almost the primary age where we are motivated to discuss how EV electric vehicles can fit into motorcycling in Bangladesh. So, join us.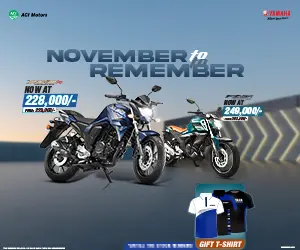 How EV Electric Vehicles Can Fit Into Motorcycling In Bangladesh
Modern electric vehicle (EV) is a consequence of modern-day development efforts in the world automobile industry that very widely spread in the four-wheeler segment, especially in cars. Hence EV is considered a modern vehicle solution but the concept and effort are around two hundred years old whereas the first electric car was invented sometime between 1832 and 1839 in Europe.
However, the technology of EVs is now not only successfully implemented in modern cars but also in other segments of automobiles. Consequently, we can see massive development of EVs in small vehicles like three-wheelers as well as a few generations in two-wheelers. Hereafter, many manufacturers are now producing and marketing electric motor-driven e-scooters and e-bikes, whereas commonly EVs are named in two-wheelers as e-bikes.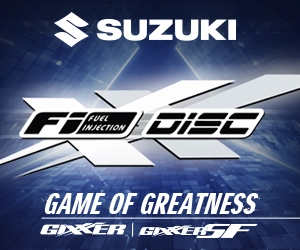 Meanwhile, EVs already have entered various segments of automobiles in Bangladesh. Though we can see electric cars in very limited numbers in this country, especially in big cities, a large number of three-wheelers covered our roads everywhere. At the same time, a number of imported e-bikes are now rolling on the roads and local manufacturers also developing new models at a pace.
Consequently, various models of e-bikes, therefore, e-scooters and e-motorcycles are now available in Bangladesh. People are also considering those as an alternative to petrol-engine scooters and motorcycles. But the question is can EVs fit with the motorcycling trend in Bangladesh? If so then how EV electric vehicles can fit into motorcycling in Bangladesh; let's find the possibilities.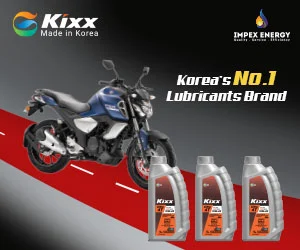 At first, EVs are still in the developing stage in Bangladesh which is quite the same globally. But already EVs have taken their place positively in segments of daily life commuting which is the largest part of our motorcycling. Hereafter, in casual commuting our riding range is straightly short and that is done within the surrounding territories where cost efficiency is a core concern. Thus EVs are almost proven to be more eligible in short distance rides and far better cost-efficient in such short-range commuting almost everywhere in Bangladesh.
Secondly, a larger number of two-wheelers in this country are used in the cities as an independent alternative to public transport. Consequently, here EVs can better fit as a great option in urban transportation systems whereas petrol price hikes already made our people upset using petrol engine bikes. Therefore, establishing charging stations in every city EVs simply can alter regular fuel-driven two-wheelers and set them as better transport solutions in urban life.
Hereafter, learning how to ride a two-wheeler EV can be supportive better for kids and women who often get puzzled to operate the gear, clutch, and brake operation of petrol engine motorcycles and scooters. Thus in other segments of motorcycling like sport, off-road riding, or trail riding EV can be a nice option to learn because it has no fuel cost but can give support almost like regular motorcycles.
Coming to the feasibilities in adventure rides and short-range traveling EVs also have huge possibilities as the entire Bangladesh is now under electricity coverage. Hence local manufacturers or service providers can develop the eligible type of e-bikes and facilitate compatible charging stations in cities and beside highways. Thus EVs can be a nice alternative vehicle system for domestic tours, traveling, as well as short-distance adventure rides in Bangladesh.
So you can see EVs, therefore, electric vehicles have a bright future in motorcycling in Bangladesh. You know it's already a proven technology within Bangladesh whereas our conventional human-pulled rickshaw is almost replaced everywhere now by three-wheeled EVs. Meanwhile, it is also high time to establish particular road regulations, registration, and licensing system for EVs, and thus EVs can be more supporting not only in motorcycling but also in other automobile segments.
You might also be interested in