Lifan KP 150 Test Ride Review: 30,000KM By Team BikeBD
Published On 07-Jan-2016 05:11pm , By Shuvo
People says that CHINESE bikes are not good and are not long lasting despite the fact that from top to bottom in terms of dress and gadgets that he uses are MADE IN CHINA! So what is the problem with CHINESE bikes?? Yes I admit that there are some China made bikes that are of low quality but Lifan KP 150 is a complete different story all together, so let's hear the story of its 30,000 km odyssey.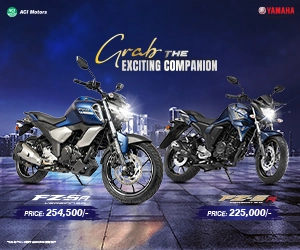 Lifan KP 150 Test Ride Review: 30,000KM By Team BikeBD
The Lifan KP 150 is a decent & aggressive looked sporty bike. The nicely designed fuel tank with vented tank side cowling, nice bloated exhaust, Y shaped silver side panel, segmented but comfortable seat is designed with maximum compatibility. There were two blue parking light attached under the chin of the bike which gives an alien look at twilight.
The switches & controls on the both handlebar are really of good in quality. The seating posture is upright but saddle is little a bit higher. The bike is powered by 149cc single cylinder four stroke engine which pumps out 12.8BHP at 8500RPM and maximum 12.0NM of torque at decent 6000RPM & if you ever think that is not enough then I tell you this bike will run neck and neck with an Apache RTR on a drag race.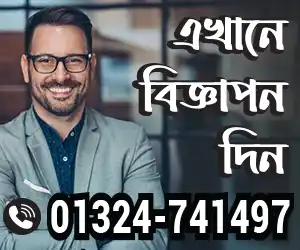 The journey started way back in 2014 January 18th, the day when it was assembled then with just 200 km on its odometer it took the first tour to Chittagong, with a new engine the bike though lacked some high end power but it coped the road with the Indian and Japanese bikes.
Two days later the bike was tested on the salty water on Saint Martin, it was done intentionally to see what sort of damage the salty water can cause to the engine and whether the main parts of the bike attracts rust or not. The main concept of testing KP150 was to see whether the engine gearbox and clutch plate of the bike last 25,000 km given huge amount of pressure and to see it we threw endurance, riding 500 km from Teknaf to Dhaka via Bandarban.
The bike was all good in that tour and then we rested the bike for a few days, then it was handed over to me with 2000 km on its speedometer & after testing it for TEAM BIKEBD REVIEW I took the bike for a long tour to Sylhet, where on the Jaflong bypass I picked up the top speed 126 km/h with KP150, then just months later I pushed on with another big endurance on the bike this time riding 600 km from Dhaka Biccharakandi to Dhaka in 20 hours, this time I had the privilege to ride with the likes of FZS, TRIGGER and GS150 & comparing to them Lifan Kp 150 came out sweating them.
By this time we were pretty confident that the bike will last it's warranty period of 20,000 km but I wanted to push it off the cliff so on 5th September 2014 came the day when I finally pushed it and to my & many around the biking community it came out with a bang, the bike was just less than 8000 km and on that day me & my KP150 covered 1150 km in 24 hours which included covering many districts in the North Bengal and coming back to Dhaka from our start point.
On that tour I came to know about the three big issues with Lifan KP 150, but none were engine related as despite that hardcore ride even keeping the throttle open on the 48 km of Banglabandha road the only thing that happened with the bike was the tappet noise increased which was later mended by the mechanics of Rasel Industries.
Amazingly even in this high distance toured I experienced no back pain in my spine, shoulder or in my arms or elbow. The bike's rear suspension was a major issue as it was very little free play so if you hit a pot holes at high speed you will feel the shock wave through your whole body.
Sea shore, flat lands & off tracks done and all it was left was to ride Kp150 on the hill tracks and so did I! On the first installment I toured Khagrachori, Ranagamati and Bandarban, & on the second installments I toured to Sajek! Both the times on the high roads the bike stayed stable, the gear ratio was very good for hill climbing, the tyre grip was good for high speed corning on the hill and on the downhill the braking of the bike was sublime.
By this time the bike gone old, performance dropped by a bit, mileage gone down and after engine oil drain I found out that it is drinking oil by 100-250 ml at every 1000 km engine oil drain, I wanted to see the end of it and to see it I decided to do another endurance tour, this time to celebrate my 24 hour endurance from 2014 on 25th September of this year the same Lifan KP 150 1000 km under 15 hours touring from DHAKA TETULIA to DHAKA.
I was amazed that the bike survived this slaturing and to me I thought that was the that was the end of the journey with KP150, since then there were some tours on the high roads but none were done with such aggression and just when it crossed 30,000 km with the help of KB Riderz and a stunt show the bike finally gave up and I was very sure that it was time to do a heart surgery (change the piston, valve of the engine) .
SPARE PARTS that were changed during those 30,000 km ride
Battery: once.
Brake shoe: front & rear 3 times.
Brake Disc: once.
Accelerator Cable: once.
Chain Spocket: Twice (first time at 14000km 2nd time at 25,000 km).
Horn: once
Spark Plug & Air Filter: Once both at 15000 km.
I didn't modified the bike by any mean but one of the biggest advantage of Lifan KP 150 is that the bike's spare parts matches with the like of Honda Unicorn, the Chinese didn't copy the LOOKS of the bike but they copied the technical stuff, like chain sprocket, air filter, rear suspension, spark plug.
The best thing about LIFAN KP 150 which I felt is that the way it accelerates, the word IMMEDIATE was invented for this bike's acceleration & with the help of the brakes the bike decelerates faster and efficiently than that of RTR and PULSAR.
EVALUTAION ABOUT LIFAN KP 150
Very much stylish look, nice graphics & overall pleasant design. Furnished very nicely on all over the bike.
So much attractive features like dual disk break, rear mono suspension, bloated exhaust, tubeless type tyres, full digital & wide featured instrument panel.
Great acceleration & top speed which can really blow out other rivals on drag track.
Refined engine, Very little vibration or distorted sound even on high speed even riding for long. You will get the engine staying civilized up to 4500RPM and just as you crossed that it gives a fantastic scream like an angry bear chasing on its prey.
Comparatively nice fuel efficiency considering acceleration & top speed.
Single horn is the worst thing of the bike. It should have to be double.
Air filter gets dirty easily for its design of assembly cave.
Handle bar turning radius is quite narrow. Handle bar should have to be wider.
No kicker ignition, only the electric ignition.
Chain sprocket should have been touch better as once need to replace between 12-15 K of riding.
Because of lightweight, 134 kg only & 15 Teeth + 45 Teeth chain sprocket it can perform well at top end speed.
Spare parts are only available at their showroom. But common Parts like Brake Shoe, Brake Pad, chain Sprocket similar to Indian Bikes like Honda Unicorn, Hero Hunk.
Rear Suspension should have been a bit better so that it could free play more on the roads of BD.
PERFORMANCE FIGURE:
Top Speed: 126 km/h (though I achieved 130 km/h when the bike was 27000 km old but I don't count it as at that moment the bike had oil mixed up with fuel)
Mileage: When new the bike returned 35-38 km/l by my aggressive riding in city but when my dad tested the bike he said that due to his smooth riding he got 40-42 in Dhaka city, on the highway I got around 42-45 km/l.
Click Here>> Lifan KP 150 Showroom In Bangladesh
I honestly believe that Lifan KP150 is GOOD value for MONEY, people talks about that it is MADE IN CHINA and it won't last for long what people should need to know that these days that parts of BAJAJ, TVS and HERO most are also assembled or MADE IN CHINA, LIFAN is a branded motorcycle company in CHINA, it is not like FRANTIC or CZ who will come and disappear even before the customers complete 10,000 km on the bike, yes I admit that the bike needs to be maintained properly but it is the case with most bikes in Bangladesh. I can't think of any other 150cc bike in the same price range that can give you so much in such little.
You might also be interested in