Dayang Runner AD80S Deluxe User Review
Published On 25-Oct-2016 02:37pm , By Saleh
Dayang Runner AD80S Deluxe User Review
As per the inspiration from the admin of Runner Bikers Club Mr. Mehedi Hssan I started to give my practical opinion on Dayang Runner AD80S Deluxe User Review.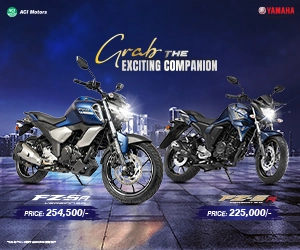 My View For Runner Company:
Runner is one of the successful motorcycle company in the Bangladesh that making their business by winning the heart of the general bikers of Bangladesh. Our country is underdevelopment country, and most of the people in our country working very hard for upgrade their lifestyle from their position.
In this regard, Runner automobiles playing a very important role in their afford. Time is very valuable to the people who work hard, Runner is doing the work of saving time in a very much affordable price with their bikes. At the same time the Runner Automobiles Limited have so many stylish bike that make this company more popular in our country in the both young and professional generations.
Buying Date: 15/04/2016 Showroom: Tejgaon Riding Kilometers: 4375 km (22/10/2016)
Market Position of Dayang Runner AD80S Deluxe
Runner Deluxe is one of the well known maximum selling 80cc bike of Bangladesh. As the standard peoples demand, this bike possesses all the standard category that will fill up the demand of those people/bikers. In the current situation of motorcycle market as well as the road, nothing but in the category of 80cc bikes Runner Deluxe is most selling and most seen in the whole Bangladesh.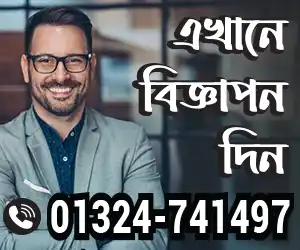 Also Read: Dayun DY-100 Ownership Review
Day by day, Runner Automobiles popularity is increasing in a large number. Lets take a look, what are the main feature this bike possess that could attracted me for my biking.
Body Structure of Dayang Runner AD80S Deluxe
Dimension of this bike is (LxWxH)=1875 x 760 x 1010. Nice spacious bike where 3 person can easily on this. Wheels of this bike is both Alloy with drum brake which is enough to control the bike. Weight of this bike is 86Kg that grab it nicely with the surface in the top speed.
As of now my experience with this bike is, overall good. That not make me any meaning about complaining. This bike is perfect for both highway or city area. Breaking System of Dayang Runner AD80S Deluxe is both are drum but good and smooth.
Engine Performance of Dayang Runner AD80S Deluxe
This bikes engine with the type of 4-stroke, single cylinder, air-cooled. The displacement of the engine is 85cc. Max power is 4.8Kw/7500 rpm and the max torque is 5.7 N.m/6000 rpm. Max speed of this bike I can achive 100Km/h (Dhk-Comilla highway).
This bike has both system in starting, Electric and kick. Ignition type is CDI. Clutch is Wet multi-plate type. And the Engine contains 4 Gears with it.
Dayang Runner AD80S Deluxe Mileage?
This bike has stunning performance in the mileage. After completing my successful breakin period I started to use petrol as a fuel. As a 80cc bike, this bike running more then 60KMPL in Dhaka city. I also got 71 kmpl in highway.
Long Tour with My Runner:
Comilla Laxmipur Noakhali Maoa Sonargaon Savar Shofipur
Dayang Runner AD80S Deluxe Price
The price of this bike is 83,000/= BDT. my recommendation is, if you are thinking to purchase a standard bike with limited speed but the superb control then you can put Runner Deluxe on the top of your choice list.
Dayang Runner AD80S Deluxe Disadvantages
As of now after 6 month, I found the problem from battery, but after charging everything is smooth.
Bike shaking little bit in breakin period, but after 1000 km servicing as of now its completely smooth.
For thinner size of tyre it was sket sometimes on emergency breaking time.
No fuel indicator.
Dayang Runner AD80S Deluxe - My Assessment
The overall performance of this bike is, truly speaking very good. Runner Deluxe can make any one happy on the road. According to the economic condition of our country's people. Runner Deluxe is perfect bike for making distance close.
Remember, stay safe on the road and keep safe your bike. Happy biking.
Regards:
M Mahbub Alam
To see the details of Runner Bike prices in Bangladesh and the Runner showroom addresses near you visit BikeBD.Com. Stay with us for more updated motorcycle news with our Facebook Fan Page & Do Subscribe to our Youtube Channel.


Read By Category:
You might also be interested in