Dayang Runner AD80S Visual Review
Published On 29-Apr-2016 03:07pm , By Saleh
Many times you may have heard that is the highest selling 80cc motorcycle in Bangladesh. I also was known about the slogan and once had confirmed that officially from the company while was in touch of them for some other deals. Yeas that is Dayang Runner AD80S, the highest selling motorcycle of Bangladesh within the category. Here in this occasion I should enlighten the reasons but let's inter in the Dayang Runner AD80S Visual Review first.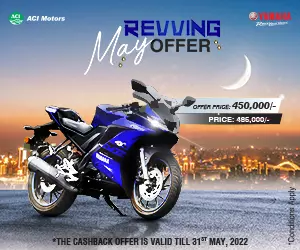 Behind the Dayang Runner AD80S
Dayang Runner AD80S is the motorcycle in pocket of 80cc category from Runner Automobile Limited (RAL) which is the flagship concern of Runner Group. Currently RAL has been marketing three different series of motorcycles in our market. The series covers 50cc to 150cc categories of motorcycles with 12 different models inline. As per their information currently RAL is the market leader in the 80cc motorcycle category.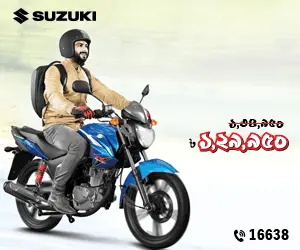 Runner Automobile Limited is the carrying the badge RUNNER which is one of the renowned local brand in our market. They manufacture most of the components and accessories of their motorcycles and assemble the same.
Only the engine and other hi-tech components are imported from foreign. They are also developing their capability to manufacture engine and other components which currently they are importing. So currently RAL is the most capable motorcycle manufacturer of Bangladesh who owning the front line.
About Dayang Runner AD80S
Dayang Runner AD80S is the market leading product of Runner Automobiles Limited. Most of the parts & components of the motorcycle are made in Bangladesh. The components like handlebar, footrest, mudguard, fuel tank, seat, guards, side panels are all made in Bangladesh.
Excluding engine, carburetor, suspension and electronic system most of the plastic and metal part are made in cooperation with small entrepreneurs which are technically backed by RAL. So Dayang Runner AD80S can be said as Bangladeshi product.
The engine of Dayang Runner AD80S is an 85cc capacity four-stroke single cylinder air-cooled engine. The engine is designed and produced by Dayang Motorcycle (Luoyang Northern Ek Chor Motorcycle Co. Ltd.) China.
This small capacity economic engine produces 4.58KW of maximum power and 5.7NM of torque which is very decent figure to be an efficient commuter. We didn't found any fuel efficiency detail on RAL official site. But unofficially they confirmed us as the fuel efficiency of Dayang Runner AD80S is over 80km/L. So you can understand the mileage figure is quite attractive feature of this bike.
In terms of top speed RAL confirms as it is over 80km/h which may differ in terms of other conditions. Therefore a small capacity commuter with good number of fuel economy and nice figure of top speed easily makes the commuter adorable to the buyers.
Ergonomics of Dayang Runner AD80S
Dayang Runner AD80S is a small capacity efficient commuter. You can use it for your daily commuting purposes weather you are man or woman, boy or a girl. Even not to worry you are serviceman or a simple laboring man. AD80S is designed for very easy of riding for all category of people.
It has quite spacious and comfortable seat to sit easily with medium figure rider & pillion. No hassle to ride as the handle bar is quite wider with upright position. The seating position is also upright. Footrest gear and pedals are also in perfect position to be a comfortable commuter.
If you need to carry some goods or baggage not to worry as there is a heavy carrier with the bike. And the bike is capable to carry quite heavier loads.
The braking and suspension system of Dayang Runner AD80S is seems satisfactory to be a good commuter. Both the front & rear brakes of the bike are drum type. The front suspension is with telescopic hydraulic fork and the rears are sealed type with coil spring enforcement. So we can say AD80S is seems much capable to be a good commuter.
Exterior of Dayang Runner AD80S
Talking about the Dayang Runner AD80S we should say something about the exteriors at least a little. In a word there is nothing is unusual with AD80S and nothing is indecent. It's a completely decent and very good finished and good looking commuter.
As we said earlier, not to be worry about whom you are; you can feel happy and confident while thinking of riding AD80S. It's really simply a good looking commuter which easily matches any kind of user.
Other than looks the paint job is very good. Metal parts like exhaust, mudguard, carrier and guards are chrome coated. The rims are full alloy with silver coating. The chain cover is also made of metal shit with mat silver finish. The headlamp with analog odo console also matches with the decency of the bike. So at a glance it's a decent motorcycle.
Dayang Runner AD80S DELUXE
There is also a Deluxe version of regular Dayang Runner AD80S and that is Dayang Runner AD80S DELUXE. This version is just like regular AD80S but the difference is in color & finishing.
The Deluxe version comes with all black finish on chrome and metal parts. Only the mud guards are made of plastic instead of metal shit. So choice is yours where the customers have the opportunity to choose any of them.
So readers that was the overall sketch of the highest selling 80cc category motorcycle of Bangladesh. As I mentioned at the beginning I should enlighten the reasons AD80S to be the highest selling 80cc category bike of Bangladesh, so here are those.
Very decent design and looking
Comfortable riding for all aged & genre user
Remarkable fuel efficiency and engine power
Comfortable price tag
Good build quality and longevity
Available spare parts and reasonable price
Easy service at anywhere of Bangladesh
So dear readers you may understand that the reasons Dayang Runner AD80S to be the top selling 80cc bike in Bangladesh. Hope we could sketch out the real AD80S with our visual review.
Please don't hesitate to share your finding and advices to better characterize this product so that real buyer can get clearer picture. Therefore be connected with us through our site and our FB page & official group. Thanks.
You might also be interested in