Dayun DY-100 ownership Review By Tayear
Published On 03-Jan-2014 08:43am , By Shuvo
Hello Riders ,I am going to share my experience with you people about owning a Chinese bike .which is Dayun. Today i am going to share my personal experience via this "Dayun DY-100 ownership Review". Many of you may not be that much interested about this by hearing its a Chinese bike but the company which exports bike in Europe,north and south America ,Africa and Asia.
Dayun DY-100 Ownership Review By Tayear
They also use testing equipment from Japan and Germany so this Brand shouldn't be that bad. In our country people use Chinese bikes as a commuter segment and they are cheap too but now a days few models of Dayun "Defender" and Lifan 150 cc are drawing some attentions to enthusiast bikers.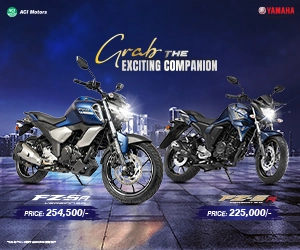 Story Behind Owning This Bike:
To be very frank I never was a bike guy before owning this bike ,I used to love cars and still does but I specially feel the necessity to own a bike in Sylhet town because of traffic jam and Sylhet is a paradise of bike, there are very good number of Yamaha R15 ,FZS and Bajaj Pulsar 150 is the most popular bike in Sylhet. ok lets get to the point, this bike I owned from one of my friends uncle. He brought this bike in 2009 and rode around 1000 kilometer and suddenly he got sick and strictly suggest him not to ride bike and from that moment this bike was stand still in his balcony .
I used to visit his quite often and one day my friend suggest me you can this bike as you spend lot of money here there if you spend it to a machine this will return something and it has a resale value .
On that day (march 2013)I have decided to own that bike and my friend assured that you will get it very cheap price. Next day evening I bought this bike with only 40000 tk. It took another 22000tk for registration and name transfer its still very cheap. That evening bike didn't start at home neither I was expecting that it was off for 4 years and it had a flat tire then me and my friend push it to a nearest workshop. cleaned its plug and after several kick it started ,that moment was exciting for some moment I thought its a Chinese bike it will take expensive repair to start it .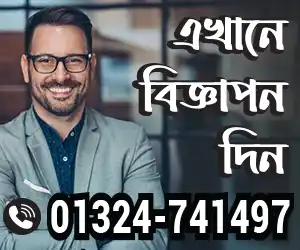 On that night we rode it with in city but we faced problem of backfiring because of oil dirt. Next day I serviced this bike by changing Engine oil and new spark plug and everything improved a bit. This is the story behind owning my first bike.
It had been fallen like this for about 4 years
Appearance :
When It comes to this bike appearance its create a situation like love it or hate it. For some people it may look uncommon and bit manly others view it is a cheap looking Chinese bike. I started liking it after I owning this it looks different and I noticed few people also notice this bike .
This bike's appearance is good in my view and few other friends says it shows it is build to last capability. One of the more striking thing to this bike is its chrome finishing to its most of the part like Handle,Mirror,Muffler ,Engine coating to its alloy rim.
Its apple red color is good as well but I have one objection about its brake light its super cheap to look at, from distance at night it appears as if its a home made tail light. Most of the people commented about this bikes appearance was about its big engine which is a blue print of a Honda CG 125 engine. Honda shares their technology with Dayun. I like its chrome Leg guard which goes well with its chrome engine.
Yes this bike looks cheaper when it stands near Yamaha FZS , TVS Apache RTR, Hero Honda Hunk and Bajaj Pulsar 150 but we have to keep in mind those bikes are twice as pricier than this but this looks better than other Chinese bikes which have very tiny engine small size and cheap built quality.
Riding Experience:
Riding this bike is been a pleasure for me it has a feeling of riding something old but solid. its gear and clutch is no where smoother like Hunk ,or its engine is no where torque like Pulsar 150 then anyone could ask question how come its fun to ride yes its fun to ride its own way it uses all the power and torque it has got very effectively ,thanks to its 5 speed short shifting gear box which gives it a good punch when it needed to overtake.
Even with two people on it it overtakes any CNG and in city very effectively where in Hero Honda Passion I found it needs lot of effort to overtake a CNG with two people on that. This gear box ratio is so small it helps to overtake any vehicle smoothly by shifting gear then you will feel gear up shift makes it boost a little bit .
Many of people may disbelief what I am going to say this bike defeated Hero Honda glamour on Sylhet Sunamgonj Highway that bike had two riders and same were in my bike we raced each other for 20 kilometer I overtook that bike 95 kmph and they tried there best couldn't overtook me unless I slowed down to 90 kmph. On that day I was surprised by its performance where a well known brand Hero Honda glamour struggled to keep up with it in high way.
This bike is not that aerodynamic so any experience rider can easily feel Wind is making it hard for this bike to reach its desired speed. It can easily reach 0-60 kmph around 7 sec but it takes a bit long after 80 to 90+. highest speed I achieved in this bike is 95kmph with two people I do believe it is able to reach 100 kph with one person which I never tried .
[caption id="attachment_7013" align="aligncenter" width="576"]
Me with my bike[/caption]

This Bike has a very good sitting position for rider and passenger .I made a lot of long distance trip with it never felt any back aches .It has decent weight 125 kg which is good for highway riding and it is very controllable if you pick two additional rider on it .
Performance:
According to paper it says its Dy-100-10 but what showroom owner said to me its a 125 cc engine chinese mark it as a 100cc for tax purpose because they produce mass number of engine (500000 engine and 700000 ) in a year that's why they dont mind selling 125 cc in sticker of 100cc.
It is a very decent engine which produce 9 Bhp and 9N.M torque @7500 rpm. It will not blow any ones mind by its acceleration but it reach 0-60 in 7 sec not bad .I achieved 95 Kph with two people. It Has a short shifting 5 speed gearbox which helps to overtake any vehicle quickly in city .It is also performs well in highway but it does vibrate after 90kps ,I wouldn't mind that because where pulsar 135ls and apachee Rtr Do vibrate on that speed.
Main problem I faced about this bike is its not very agile in cornering because it doesn't made for cornering its some what like budget cruiser or commuter bike. It gives 45 kilometer per liter mileage which is ok.
[caption id="attachment_7014" align="aligncenter" width="576"]
Dayun Dy100-10 in my garage[/caption]
Tour:
I Made a few long distance trip with this bike with my friends which impress me one of my first trip was "Bashtola" which is a place 80 kilomitre from sylhet town and has a worst I have ridden bike the place is far away from chatak town. Bashtola village is near Indian boarder was so bad two of our other bikes Apache and a Walton 125 fusion broke down but it didn't that had lot of big pot holes which made bikes suspension work hard and also engine torque was well tested there.
I made that tour very successful with two people on it and I never felt engine was stressed and overheated ,some may think I a m exaggeration as owner of this bike and praising much but I admire this as a value for money terms. If I had a Pulsar , Hunk or FZS I would have been enjoyed that trip more.
I made another trip which was in Jolalpur (25kph away from sylhet) On that trip My bike did trouble My clutch wire was torn and it was at the middle of no where then I used my brain and ordered my friend who was companion of my trip to stand beside the and when I start the bike on first gear and when it will start running by high revving you must ride back to the bike by running and it worked .whole path I rode without clutch that day I realize this bike clutch has a small amount of pressure so that it changes gear without pulling clutch .
I don' t blame my bike for that incident because clutch wire was 4 years old .Another Long distance trip experience with this bike was trip to "Pngtumai"A in India yes India but BSF allow Bangladeshi near that place without any visa and they do give security ,that place is 70 kilometer from sylhet town and has a very treacherous which I rode carefully on that day was a wet because of typical sylhete cats and dogs rain .this bike has good braking specially huge front disc brake is as good as any indian bike,but its narrow tire is not very effective in wet .it do skids on wet when brake hard which is scary as well.
There are other short and long trips I made this bike which were enjoyable and I started become fan of this bike when it comes to considering its reliability .Which will give me confident to think before buy any Dayun brand bike without hesitation .I hope I will Buy DAYUN DEFENDER as my next bike .
Modification:
This is a commuter bike and it shapes doesn't support as much modification which could be done in any Pulsar or CBZ. All I did removed its shade which seemed to me cheap and blunt .
[caption id="attachment_7015" align="aligncenter" width="512"]
My bike with shade[/caption]
Maintenance :
I Change my bikes engine oil after 1000 kilometer .I prefer Mobil Special 4t oil which suits this bike very nicely I did try Havoline it is good but lack in punch a and that was semi synthetic oil .
I haven't change any major parts of the bike I changed my brake shoe with in my 6000 km bike riding experience, I also changed battery to Lucas battery which is performing very well. My bike has a lucas spark plug which I changed 3 months earlier its still performing like new no problem in starting in this shivering cold of sylhet. It starts with in one self . When my bike start consuming more fuel I it to workshop for tuning and then it consume less fuel .
[caption id="attachment_7017" align="aligncenter" width="512"]
Dayun beside Honda cg125 japan .it doesn't look that cheap[/caption]
Pros :
Very good value for money
Reliable I never faced any major problems in my experience of 6000 kilometer experience.
Good riding position and 5 short shifted gear helps to overtake easily in town.
Bit uncommon .
Well Built
Cons :
Lack of resale value
Lack in torque when two people on it .it needs down shifting
No brand Image
Tiny Tyre
Short wheel base difficult for 3 people
Big turning ratio
I am not going to suggest any one to buy DAYUN Dy100-10 bike if anyone has good budget. but I will advice everyone this is a reliable bike and it gives anyone adequate biking experience this bike is doing what it suppose to do commute its rider comfortably and in relax manner.
This bike makes me curious about bikes or else I am M.B.A completed guy I never thought of bikes in my days but now I am thinking to change it and hope I will definitely buy any 150 cc which could be this brand or any indian bike but this DAYUN DY 100-10 ignited my inherent thirst of biking . Hope you get a complete view by this Dayun DY-100 ownership Review. Thanks Dayun.
(tayearporshe@gmail.com)
You can send us your ownership review too. Share your experience and moments with your bike via our blog. You can write in Bengali or or, both. Click here for a guideline on how you should write you ownership review and then send your ownership review to articles.bikebd@gmail.com
You might also be interested in