Dayang Runner AD80S Deluxe Ownership Review By Mahbub
Published On 05-Jun-2017 11:58am , By Saleh
How many kilometers should we go to verify the performance of a motorbike? After completed 14,000 km and passed 13 months with my bike, I'm writing the review of Dayang Runner AD80S Deluxe. So if there is any mistake, please correct them by giving me your thoughtful comments. This article has become a little bit bigger because it is described in detail. If you read it fully you can get a sense of this bike.
I had never dreamed of buying a bike, so I used to ride bicycle that day, I used to ride bicycles from Gulshan office to Dhanmondi. Suddenly I thought, I'm having a lot of trouble, I can buy a motorcycle for a small walk! I was a bit shorter as a man, so the idea to buy and select a bike that has a smaller height saddle. On the other hand, cash money was not enough in my pocket. Thus I dared to moving from one showroom to another showroom. The main problem was that what should I buy? Which bike or bike company would be best for me? At one stage, I joined Bike BD, Joint in some other biking community, among them one of the "Runner Bikes Club". On May 9, 2016, I went to the showroom at Tejgaon, and found that their new installment facility was started. At the same time, without thinking about it, I went to home with a form and brochure of Dayang Deluxe. After going home my sister and brother in law started their suggestions on! As my parents left the earth-they are my guardian. After pleading with the request, the sister agreed, she convinced my Dulabhai (brother in law).
After I got their Permission-I submitted the filled in form on the day, after the runner finished my verification and told me to get the bike on 15 May, 2016. The documents that I had submitted for the purchase of the installments are: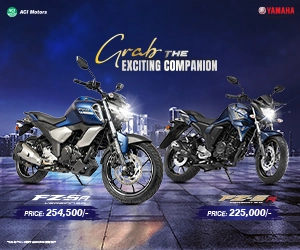 Filled form
Photocopy of my voter ID card
2 copies of passport size photographs
Photocopy of Voter ID Card of 2 Guarantors (My Dulabhai + Office Colleague)
passport photos both of them.
All job documents of mine and guarantors.
300 takas (for installment of contract)
12 checks page for 12-month installment
At last, two Guarantors were present in the body, in Tejgaon showroom.
(For your kind information-buying bikes from runner by installment, the registration will be name on company. After the installment is completed, runner will give you clearance file, you can go to BRTA and transfer the name by changing it). Then they took me to their store and asked to pick up the bike, I did not understand the bike, just checked the engine number and chassis number and showed it by starting, and I was also satisfied with that. Before giving me the bike, I told them, I do not know how to ride a bike, the seat's height was too much for me, I told them to drop down, they adjusted all and give the key. I asked them how to drive a bike? After two or three times attempt, I could run in the bike at last. I practiced 20 minutes away from the road behind Nabisco. I was able to ride a bicycle and was working as a convenient, so it was easy to get it.
Why did I choice Dayang Runner AD80S Deluxe?
First of all, I needed a little lower seated bike. Secondly, I wanted to buy with installment, that runner gives. Thirdly, I could not drive a motorbike beforehand. Fourth, I needed a bike for rough using. Fifth, good mileage was needed. Sixth, the bike has kick start as well as a self-starter.
Dayang Runner AD80S Deluxe price:
I bought it in 2016, with a subscription of 1-year installment in 93,014/- BDT. I added11,700/- BDT for registration in BRTA. Currently the cash price of this bike is 83,000/- thousand taka. My total cost (93,014 + 11,700 + 300 + 100) = 1,05,114/-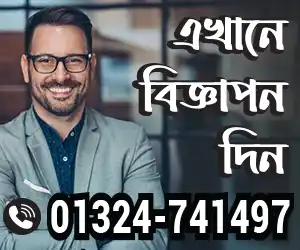 Now let's talk about bike performance:
I ended up carefully with the break in period of the engine, the first 400km, I changed the engine oil and fully checked up, the second time I changed the engine oil on1,000km, and the third time I did on 1800km. Then every 1000 km, I drain engine oil. The bike is mainly 85 cc. You can check full specification here >>
Dayang Runner AD80S Deluxe Specification:
Though it has small cc engine but it's top speed is insane! I have been able to raise 95+ speed during the tour of Comilla with the Runner Bike's Club, 99% people would not want to believe my word, but the evidence proves that the brothers in this group are there, if necessary, I will make a recommendation. Although I don't want to play with speed, I love safety. Its speed goes up 80-85 smoothly. As a China company engine, this bike gives wonderful support, I have used it 13 months 14000+ so far, but never ever did not have to touch the engine.
Now, with the mileage, in a word, the Dayang Runner AD80S Deluxe Bike will be very helpful for your hard user, you can use it roughly to ignore the traffic congestion inside Dhaka, because this bike mileage is 62 to 65 km per liter of petrol. See the picture-it is 462 but the fuel still remain in the tank. This oil tank contains 9 liters of oil, within which the reserve excludes 1 liter of 8 liters. Once you take the full tank of petrol, you can run 495-510 km inside Dhaka. And when I went to long, I got 70+ in liter. With this small vehicle I have traveled many long trips till now. Comilla, Noakhali, Laxmipur, Raipur, Laksam, Narayanganj, Narsingdi, Tangail, Gazipur, Ashulia, Mymensingh, Barisal. I went to these districts at long Road.
What I do to protect the bike:
After using so much ruff, still the engine sound is smooth, because what I do in the safety of the bike is that- I wash the bike every two weeks, after 1000 km, regularly changing the engine oil, and servicing it in regular basis. I use Kics ultra 4T 20w 50 engine oil. Moreover, I have not been able to get any big tension in the service so far. Until today, except for primary problems - such as (brake checking, battery charging, chain tight, lubricating) and no major trouble was encountered.
Now, let's face the problems that I have more:
The bike's weight is very thin, only 88 kilograms, so if there is a lot of shock in the air, it is time to run slowly and very carefully. Because the brake front and rear 2 are drum, the breaking system is too weak for a long road, which requires a lot of extra caution. In the rain, two breaks become too hard. As a result, many times I had to struggle with it. Dayang Runner AD80S Deluxe's shock absorber is very stiff, you will feel the shock. The front suspension also the same condition and doesn't play it well. But I have adapted. There is no fuel meter, there is no way to see how much oil is there. The wheels are comparatively small, 2.75 rear tires on the 17 rim and 2.5 front tires, which let me down on a light sandy road, but the brake lightly slips occasionally, maybe it may be due to my breakdown adjustment. I did an accident two times, but it was a little bit, once it was scanned in water, and on the other side skid the oily street! The damage was very little, once it was 7 days, nothing was done again.
So far, I have changed several parts and tried to modify some of the modes of FZ. by adjusting the handlebar bars. I changed the battery to Rahim Afroz's Globatt Drycell 6 Amp, the battery was 5 amps. Stock batteries have been sitting in a little early, maybe because of the mistake of using it in my first case. However, now it has to be done, the history has become big, the purpose of sharing with you is - those who want to get something good with low income, they can buy this 85 cc deluxe bikes. But this post is not for those who like Top Speed, like Ready Pickup, like the Good Look! This post is for the sake of them, those who are like me, who are going to waste the streets for hours on a daily basis, who want to buy a bike for the sake of the low cost, they can certainly come in a runner's show room. Runner is doing well in Bangladesh day by day; they are fairly aware of the quality of the products. Their bikes are quite good, but their parts are more expensive and there are many pressure on the service center, resulting in the use of mechanics and quality of work being very low quality. So I would say if you expect something better at a lower price than the installment, do not mistake the runner's bike.
Thanks to everyone, to see my eyes on this Dayang Runner AD80S Deluxe review, I hope the middle class people like me get at least a good idea about a bike. Everyone will be fine, of course, wear helmets to ride a bike. Remember, life is worth more than thousand times than time and fashion. Thanks, Mahbub Alam You can send us your motorcycle ownership review too. Share your experience and moments with your bike via our blog. You can write in Bengali or English or, both. Click here for a guideline on how you should write you ownership review and then send your ownership review to articles.bikebd@gmail.com
For further updates keep visiting our website and subscribe to our BikeBD Youtube channel, and also eye on our BikeBD Facebook Fanpage.
See Nearest Motorcycle Showroom Addresses To You
See All Updated Motorcycle Prices Here
See Available Motorcycle Brands in Bangladesh
Related Article You May Like:
Read By Category:
You might also be interested in