Day 3 - Dhaka Bike Show 2017
Published On 26-Mar-2017 05:18pm , By Saleh
Dhaka Bike Show 2017 was a wonderful event which was hosted between March 23-25 at International Convention Centre Bashundhara at Kuril Dhaka. BikeBD arranged a survey online regarding the Dhaka Bike Show 2017 & we will talk in details about what happened on Day 3 of the show.
On the final day of the show crowd started to come at after the lunch time, most of the bikers club came in the show to see the brand new motorcycles that are launched in the show. Motorcycle World Ltd launched Aprilia RS4 125 & SR 125 while Speedoz Ltd showcased Benelli TNT150 & Keeway Café Racer.
We are happy to announce that around 60+ motorcycle clubs / groups came at our pavilion and attached their stickers on our wall. This is a great honor for us to see the stickers of some of the leading motorcycle clubs on our wall. We are putting down the list of all the clubs name who showcased the stickers on our wall, we are sorry if we miss any name:
Dhaka Cantonment Bikerz Club
BD Motorcyclist
FZ-S Fazer FI Club BD
Fire Blade Club
BD Riderz Club
BSR
Haunt Riderz
Hunk Battle
Burn Riderz
Club KPR
Manikganj Stunt Riderz
Bike Doctor BD
Keraniganj Motorcycle Club
KB Riderz
Rangpur Riderz
The Riderz
Dark Riderz
BG Club
Bikotz
Club 60 Bangladesh
Star Bikers
The Dead Armada
The Survivor
The Wind Breakers
Dui Chakay Bangladesh
Blessed Bikers
BD Keeway Riderz
Pulsar Riders Bangladesh
Narsingdi Bikers Club
Solo Motor Bike Riders Bangladesh
Feni Biker Boys
Auto Rebellion
Runner Bikers Club
Lakshmipur Riderz
Gixxer SF Club BD
Blinded Wheemanz Ov Rangpur
RKR
Unknown Riderz
CTG Bikers BD
Honda Trigger Club BD
Club RTR
Team ABS
Gazipur Bikerz
KARZ Riderz
Biker Boyz
Old Town Bikerz
Gixxer Club Bangladesh
BD Extreme Bikerz
Street Legacy
Bike & Bikers
BD Ghost Riderz
Ferocious Flash
Dohar Nawabgonj Ryderz
Fist Bikers
Mirpur Bikers
Bike Riderz
Bondor Bike Riders
NSU Motorcyclist Society
Savar Bike Riderz
Mymensingh Bike Riderz
[caption id="attachment_24821" align="aligncenter" width="640"]
Warfaze performed live at the Dhaka Bike Show 2017[/caption] On the evening of the final day of the Show Bangladeshi heavy metal band Warefaze performed Live in the hall of Dhaka Bike Show 2017 which was sponsored by Suzuki Motorcycles.
BikeBD for the first time arrange an award giving ceremony with the title "BikeBD Award on Dhaka Bike Show 2017" where we nominated on three categories & later after the event gave the awards to the respective motorcycle companies. Here are the winners: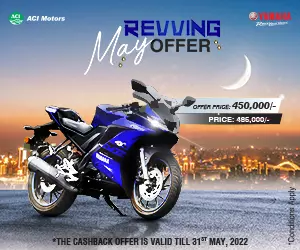 Best Motorcycle Pavilion Design: Suzuki
Best Motorcycle from the show : Aprilia RS4 125
Best Value for money motorcycle: Suzuki Gixxer
[caption id="attachment_24835" align="aligncenter" width="640"]
Suzuki Gixxer was awarded the best value for money bike of the Dhaka Bike Show 2017[/caption] [caption id="attachment_24823" align="aligncenter" width="640"]
Aprilia RSV4 125 was awarded the most popular bike of the Dhaka Bike Show 2017[/caption] Around 2200+ bikers participated in the survey and we have decided to give three lucky winners LS2 Helmets sponsored by Raida Trade International.
In the end we are happy that BikeBD was nominated as the online partner of Dhaka Bike Show 2017 & we have successfully ended a program. We want to thanks the following people for their endless support throughout the program.
Anawarul Alam from CEMS Global.
Auto Rebellion for bringing some of the exclusive sports cars in the parking lot throughout the three days event.
Raida Trading International: for sponsoring LS2 Helmets for the quiz program.
On behalf of Team BikeBD the following were present throughout the 3 days event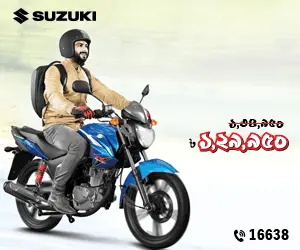 Suvro Sen: Founder & Chief Editor
Asad Iqbal: Web Developer
Wasif Anowar: Editor & Test Rider
Ahmed Shazon: Assistant Editor & Facebook Admin
Ajoy Das: Facebook Admin
Aneek Kamrul: Facebook Admin
Kawshik Ahmed: Volunteer.
We are happy to end Dhaka Bike Show 2017 successfully and we are much honored that so many motorcycle clubs & groups came to our pavilion to attach their stickers. We are also happy to distribute lots of stickers among the bikers and we hope in the near future we will be able to promote the brand 'BikeBD' much better.
You might also be interested in