Coming Soon: New Yamaha R15S In Bangladesh
Published On 20-Sep-2015 06:36am , By Shuvo
Yamaha India launched Yamaha R15S in India yesterday; the bike is a mixture of the first generation of Yamaha R15 which was launched back in 2008 and shares the chassis, engine and other electronic gismos from the R15 V2.0 which was launched back in 2012.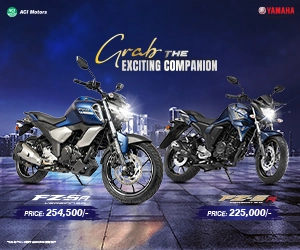 The bike still carries the same power unit from R15 V2.0 which is a 150cc cooled EFI engine powering 16.8 BHP and 15 NM of torque, in terms of performance figure nothing can come close to the R15 V2.0 except Honda CBR150 R (which pumps 18.3 BHP and 12.7 NM of Torque). The gearbox is also the same and as far the engineers are concern they said that the technical bits are all the same.
The major changes is at the backend of the bike, they removed the split seat which though used to look awesome but as a pillion comfort in Dhaka city was probably one of the worst experience. With seat is very high and there are no rear grab rails, R15S is further more practical in that sense. There is no split seat and the seat is a plain one unit like R15 V1 launched back in 2008, and thanks to many pillions they gave a grab rail which might not look that good in a sports bike but is good when you sit behind and ride in Dhaka city.
The overall dimension of the bike decreases a bit including the height, length width and the wheelbase but where the R15S will own the heart of racers will be the weight of the bike as now the bike weighs 131 kg which is 5 kg less than that of R15 V2.0 and as we know lighter is faster.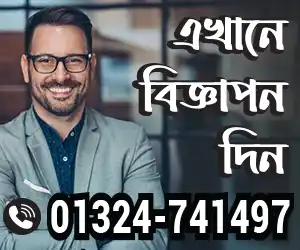 To me this is a more practical a bike, yes it loses pantomime of R15 V2 but as a track day tool with shorter wheelbase and less weight this is a more formidable option for all of us. In India both R15V2.0 and R15S cost almost the same with a difference of 500 RS so I think when it will come in Bangladesh it will cost around 4,70,000 -5,00,000 BDT barrier, as the current R15V2 cost 4,90,000 BDT.
WHERE WILL YAMAHA HEAD IN BANGLADESH!
Lots of rumors are going about it these days about the future of Yamaha in Bangladesh. The main story is Karnaphuli won't continue with the distribution of Yamaha in Bangladesh & they might shut down the full activities from FEB – MAY of next year.
Read More>> Shocking: YAMAHA FZS FI V2 Is Not Coming In BD!
Initially it was thought that Pran RFL will be the new distributor of Yamaha and also IFAD Autos name was flowing around at the same time but in the end we believe that Yamaha (JAPAN) will go in a JOINT VENTURE in Bangladesh with ACI group of companies, it is also widely believe that FZS Fazer V2 FI, Yamaha R15S and many 100-125cc commuting bikes will be launched under the supervision of ACI.
See The Current Market Price of Yamaha R15 S In Bangladesh
We are not still 100% sure about that we will keep everyone updated about the news and movements in the Bangladesh Market in our website.
You might also be interested in