Two New Yamaha Motorcycle Showroom In Bangladesh
Published On 19-Jun-2021 03:56pm , By Raihan Opu
ACI Motors LTD is the solo distributor of Yamaha Bike in Bangladesh. Recently, Yamaha opens two new showrooms in different places. One is Rajshahi and another one is Sirajganj.
Two New Yamaha Motorcycle Showroom In Bangladesh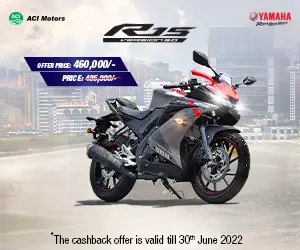 Yamaha is a popular brand all over the world. In Bangladesh, they are popular for their premium segment motorcycle. The most popular bikes from Yamaha are Yamaha R15 V3, Yamaha MT15 And Yamaha FZS V3.
ACI Motors LTD always thinks about bikers. For this reason, ACI Motors opens lots of Yamaha showrooms all over Bangladesh. All showrooms are 3S centers where sales, service, and spare parts all in one place because bikers don't have to come to Dhaka for better service. They can service their bike in their own hometown.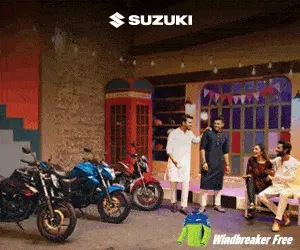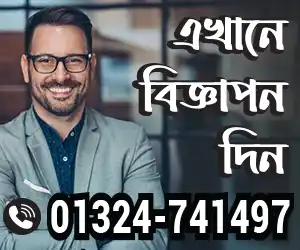 In Sirajganj Yamaha opens their showroom under the banner of Muskan Motors. Showroom address is Ullapara, Sirajganj. Now Sirajganj and bikers nearby can buy and service their bike in this new showroom. Yamaha customers are cordially welcomed to the new showroom.
Showroom Address:
Muskan Motors
Shyamoli Para Bazar, Ullapara
Sirajganj
Another showroom was opened in Rajshahi. This showroom is opened under the banner of FJ Enterprise. This is also a 3S center. This showroom is situated at Naogon road, Mohonpur, Rajshahi.
Showroom Address:
FJ Enterprise
Keshorhar Bazar, Naogon road,
Mohonpur, Rajshahi
01712498033

Yamaha will open many other Showroom In Bangladesh. They have a target to establish showrooms all over Bangladesh. I think they will fulfill their target very soon.
You might also be interested in