NGK Iridium IX Spark Plug For Yamaha R15
Published On 11-Dec-2012 05:49am , By Raihan Opu
Yamaha YZF-R15 is equipped with a normal version of NGK supplied spark plug. However NGK also makes some extra performance heavy duty spark plugs like Iridium IX models. Today we are going to discuss about NGK Iridium Spark Plug For R15.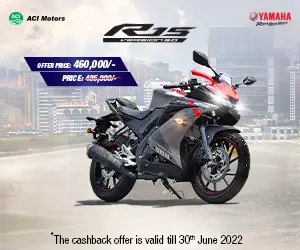 The Ngk iridium Plug is said to have some high performance materials with fancy names, such as
1. Plug tip made with "Iridium"
2. Trivalent Metal Plating
3. superior anti-corrosion and anti-seizing properties.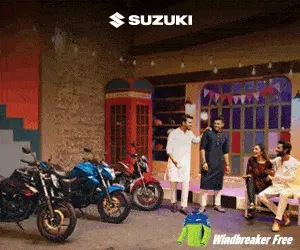 It is said by experts that these high performance plugs like NGK Iridium IX burns the fuel at a higher temp via producing a better and stronger spark, thus helping to gain more power and mileage along with a better spark plug life.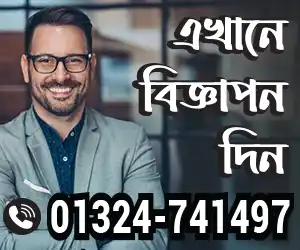 In a short story, we don't have access to the fancy ECU machines and diagnostic differential experts in Bangladesh. So what we did was the next best thing. We had some of the members of our review team put on these beauties in their bikes for a week and test them.
We listed / monitored the data for NGK Iridium IX vs Normal Yamaha R15 in-terms of
Mileage.
Performance (acceleration)
Drags (0-60 and top speed)
Durability (to find out the change interval)
Mileage
What we see is, if your riding is very less, for example you clock 40 / 60 kms a week (7 days), NGK Iridium actually provides less mileage (around 7 to 10kmpl less) compare to stock OEM plug.
Where as if you ride more, for example in case of city commuting clocking around 40 to 50 kms a day, NGK Iridium gives better figures than stock, around 3 to 5 kmpl more than default Yamaha given plug.
NGK Iridium IX really shows its potential when the bike is in highway doing a long trip, like a 600kms dash while maintain around 85-90 rpm in top gear. Here we observed around 5 to 7 kmpl gain over the stock plug, as the NGK offered around 45+. In some case in GQ stretch even with 85-90kmph and single rider, we observed around 48/50 kmpl mileage figures.
Performance and Drags
Though in drags like 0-60 or top, we found the better rider always wining with or without the Iridium plug. But If two similar riders are to drag, the guy having NGK Iridium does seems to be having a little edge.
While in longer tours and doing high speed in highway, engine felt lot smoother with the Iridium IX plugs. The bike also felt stable in terms of maintaining top speed.
Durability and change interval
Here comes the surprise, as in many website and even in NGK company specs we find, its said to last 1lack kms or such without any maintenance. However with us, in multiple bikes, in any mode of riding aspect, we could not pull it more than 20-25k kms !!!
We found the idle change interval of this NGK Iridium IX spark plug is around 20,000 kms. +-3000 depending on your mode of use, as commuters may pull it little longer where as heavy duty tourers or stunter may need to replace little early. This is the exact double of what the stock OEM given plug of Yamaha goes. Stock spark plug (OEM NGK Normal CR8E) needs replacement at around 10 to 12k kms for keeping idle performance.
Is it value for money and should you use it ?
Unless your riding is more, there wont be any mileage benefit secondly don't expect NGK Iridium plugs to boost your TOP end. However it feels to be responsive in terms of acceleration.
Pros
Little more responsive engine.
Better mileage in longer runs or more you ride.
Smooth engine through out the rev range.
Smoother response even in higher RPMs.
Cons
Price of more then Taka 2,000/- (NOT a value for money product)
Change interval of 20k km with a Taka 2,000+ price tag.
So yes, use NGK Iridium Spark Plug For R15 if you ride more but we can't quite call it a value for money product.
You might also be interested in